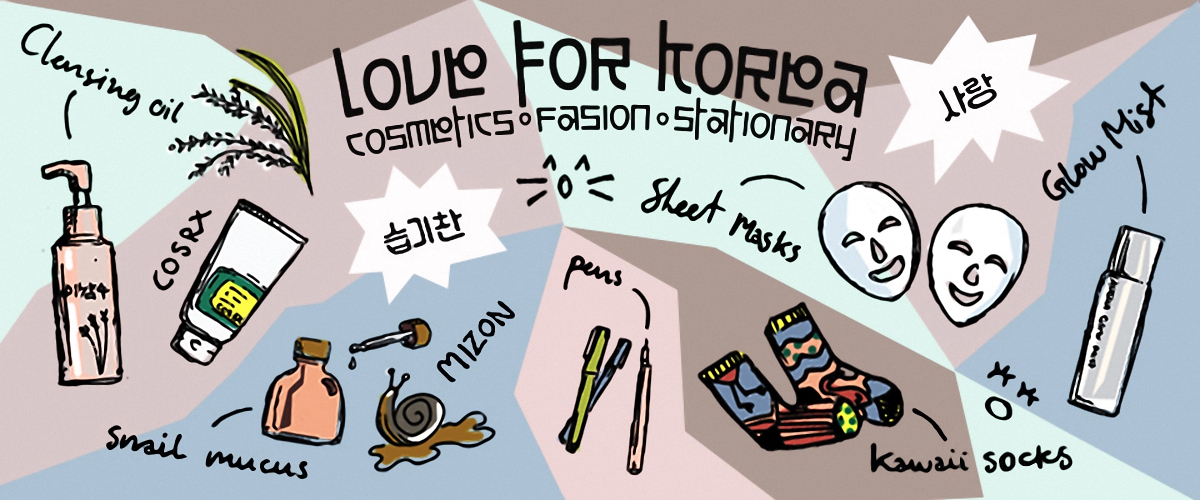 A Celebration: Women's Day, Spring, Love for Korea
We cordially invite you to celebrate Women's Day, spring and another culture "Korea" through the launch of new prints and a product line.
Growing up in a culture where women were not equal to men and subjected to physical and psychological torture made us very sensitive to women's rights. Being a feminist design studio, already in 2013 we designed "Super Woman" collection to celebrate Women's Day and women. This year, with great pleasure we added a new print to this collection, which will be launched at this event.
But this is also such a nice period, the beginning of spring. That's why we are adding new prints to our spring collection "It Smells Spring". So, we are not only celebrating Women's Day but also the coming of spring.
Moreover, to celebrate and kind of refreshen ourselves, we are also launching a new line "Love for Korea", which includes fabulous Korean cosmetics, fashion and stationery products.
At the event, you will not only have the opportunity to see our studio and experience the products first hand but also you will be offered discounts and cosmetic samples. Of course drinks and snacks will generously be served as usual in Hamide style.
Looking forward to seeing you.
Love
Hamide
This is what happened. Thank you all who dropped by.