Print | Objects of Affection: Shirt
"Objects of Affection: Shirt" print features an illustration of a beautiful vintage handmade shirt by our honorary founder and mother Hamide. She made this shirt for herself, we are guessing when she was in her twenties based on some photographs and family history. She passed it on to Şeyda when she was in her early twenties.
All details are below.
Description
The art print "Objects of Affection: Shirt" is part of the "Objects of Affection" collection through which we explore and present some of the objects we hold dear to ourselves for their design and stories. Objects are powerful. They produce culture. They create or transform our behaviors. We explore our history through them. They help us understand who we were, who we are, and who we may become. They stimulate our feelings. They bring out memories. They make us happy, unhappy, confident, insecure, safe, comfortable. Creating an object is a journey. It is a learning. It is an experience which transforms us. We appreciate objects. An object is a design and we appreciate design.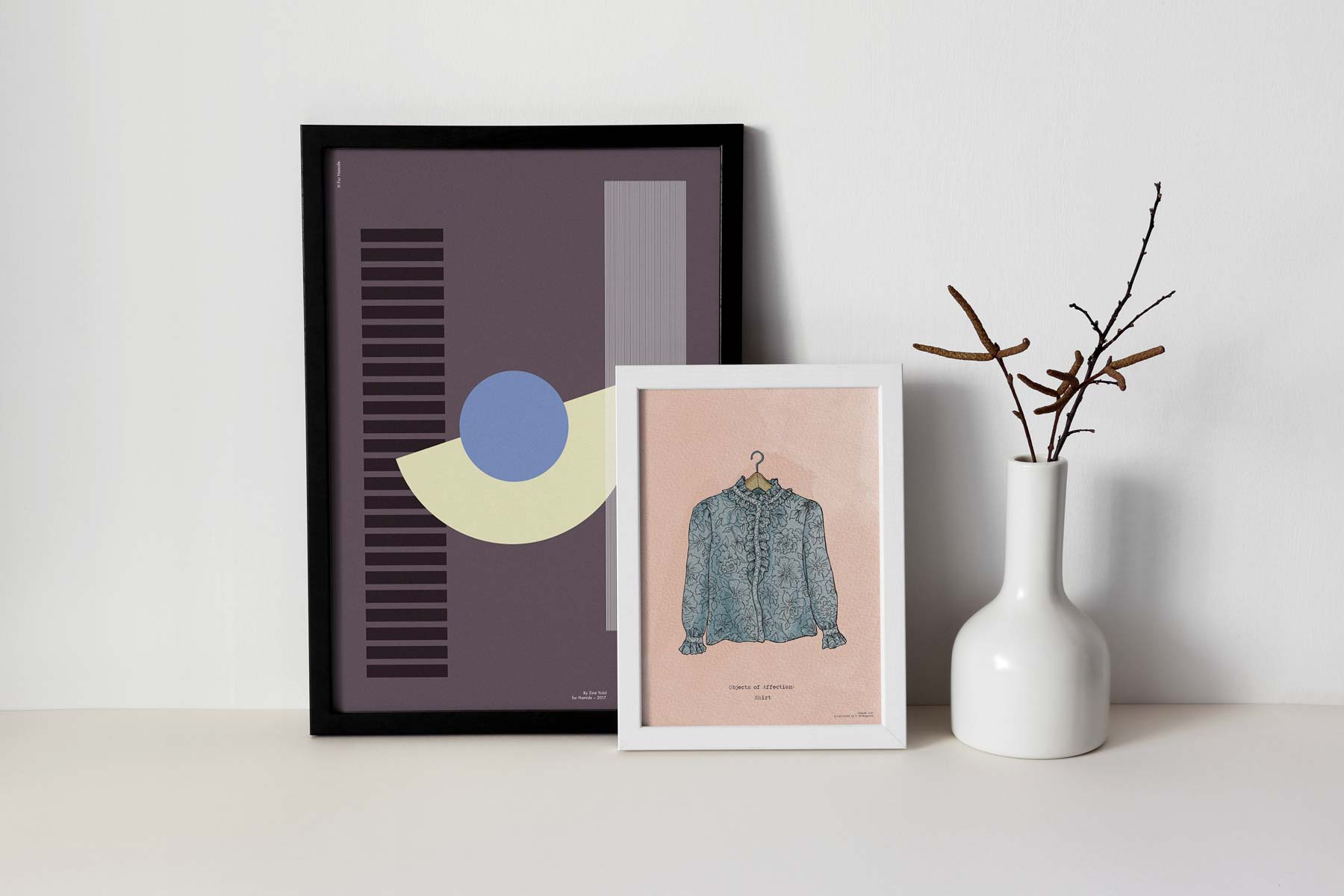 Additional information
| | |
| --- | --- |
| Brand | Hamide |
| Collection | Objects of Affection |
| Designer | Maja Østergaard Nielsen, Şeyda Özçetin |
| Design Year | 2017 |
| Size | A4 |
| Color Scheme | Dark Blue, Grey, Pink |
| Pattern | Illustration | Form | Objects |
| Material | Poster Paper, 250 gr, mat |
| Made in | Germany |
| Significance | Archiving |