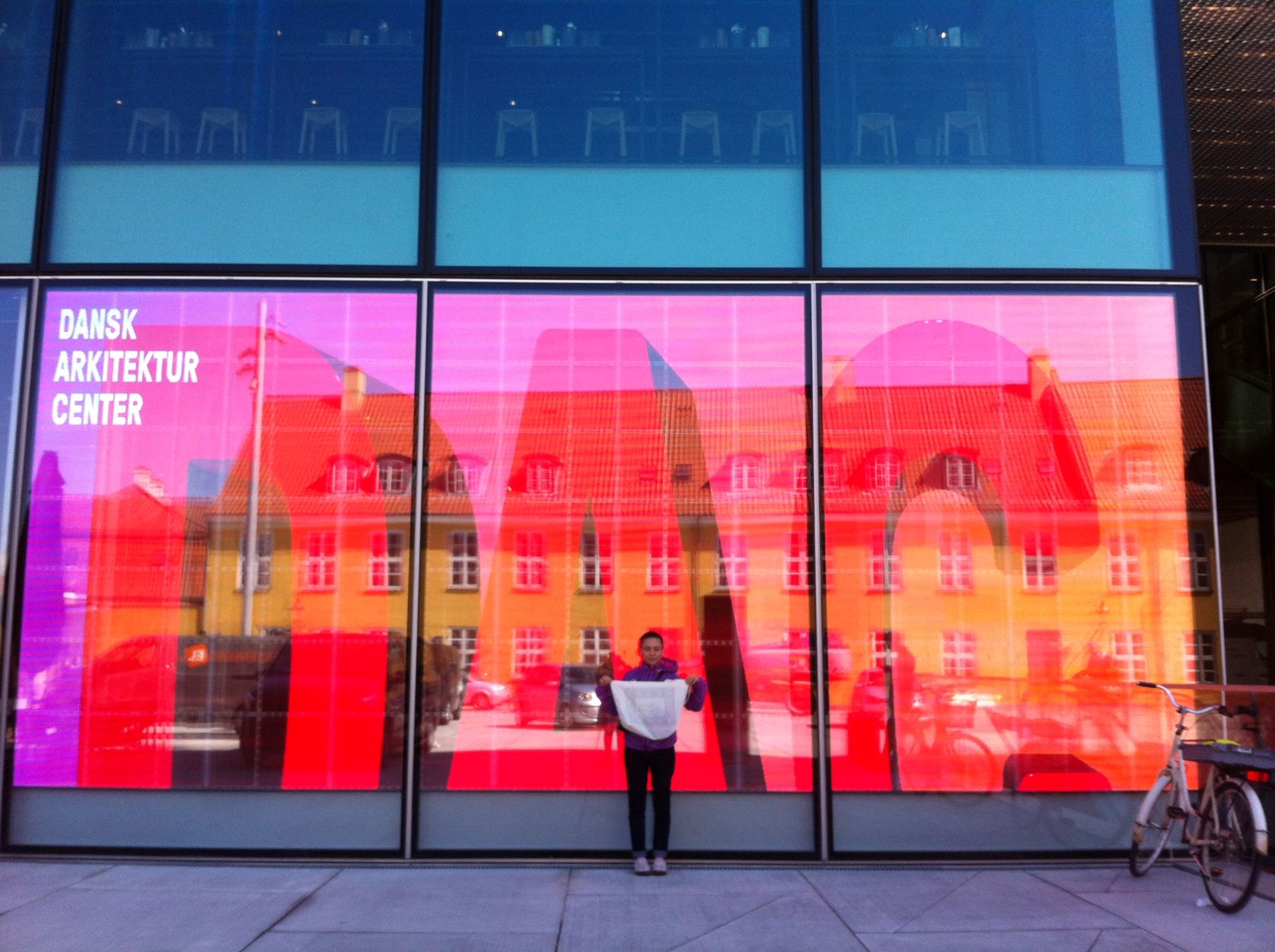 Our long relationship with Danish Architecture Center's Bookshop translated into a collaboration celebrating their move to BLOX, Copenhagen harbour's new icon structure designed by the acclaimed architectural studio OMA by Rem Koolhaas. As an extension of our highly appreciated collection Soul of City, we designed postcards and totebags for DAC, depicting their new home BLOX.
Hamide and DAC shares common interest in Copenhagen, understanding, appreciating, and archiving what makes Copenhagen home for many. We have been reflecting on our first hand experiences with the city and observations in our collection "Soul of City" presenting the patterns, elements, and keywords unique to CPH in a contemporary, smart, and humorous attitude in fine lines.
Archiving in a creative way what we find unique, special, beautiful, strange, funny, and what not with CPH has resonated with DAC as well as the citizens. Since our start in 2012 December, DAC Bookshop has been our retailer. People changed but Hamide stayed there growing its presence. So, when DAC Bookshop reached out for this collaboration, we almost couldn't wait to start. The ask was to design postcards and totebags for BLOX in the same theme as "Architecture from the City" in "Soul of City" collection.
The theme "Architecture from the city" studies contemporary buildings and landscapes from Copenhagen since it is one of the pioneers in contemporary architecture. The structures were illustrated with outlines while a characteristic element from the structure is used as a background pattern, such as the facades.
Following the same idea, we illustrated BLOX seen from across the harbor, while using the top plan seen from the sky as the background pattern.
Currently this series consists of BLOX by OMA, Bella Sky by 3XN, Den Sorte Diamant by Schmidt / Hammer / Lassen, Crystallen by Schmidt / Hammer / Lassen, and Superkillen by BIG / Superflex / Topotek 1.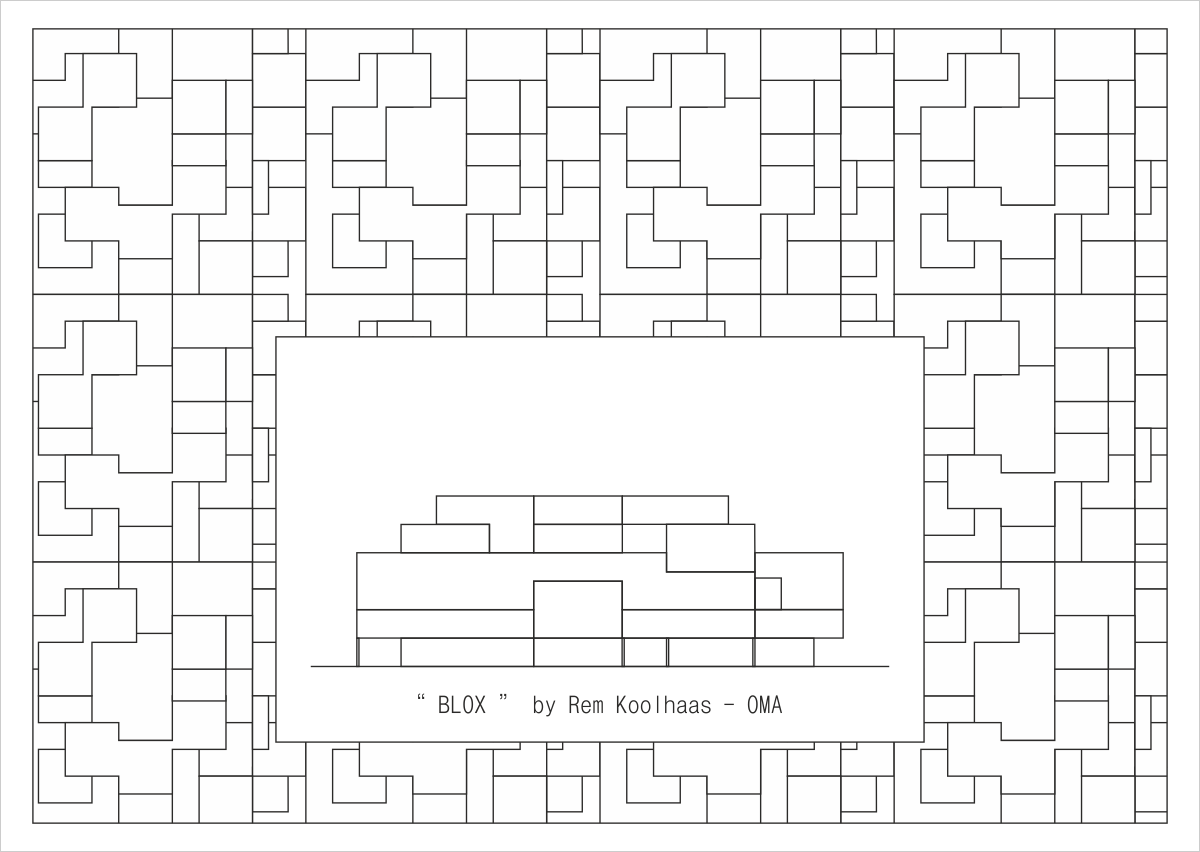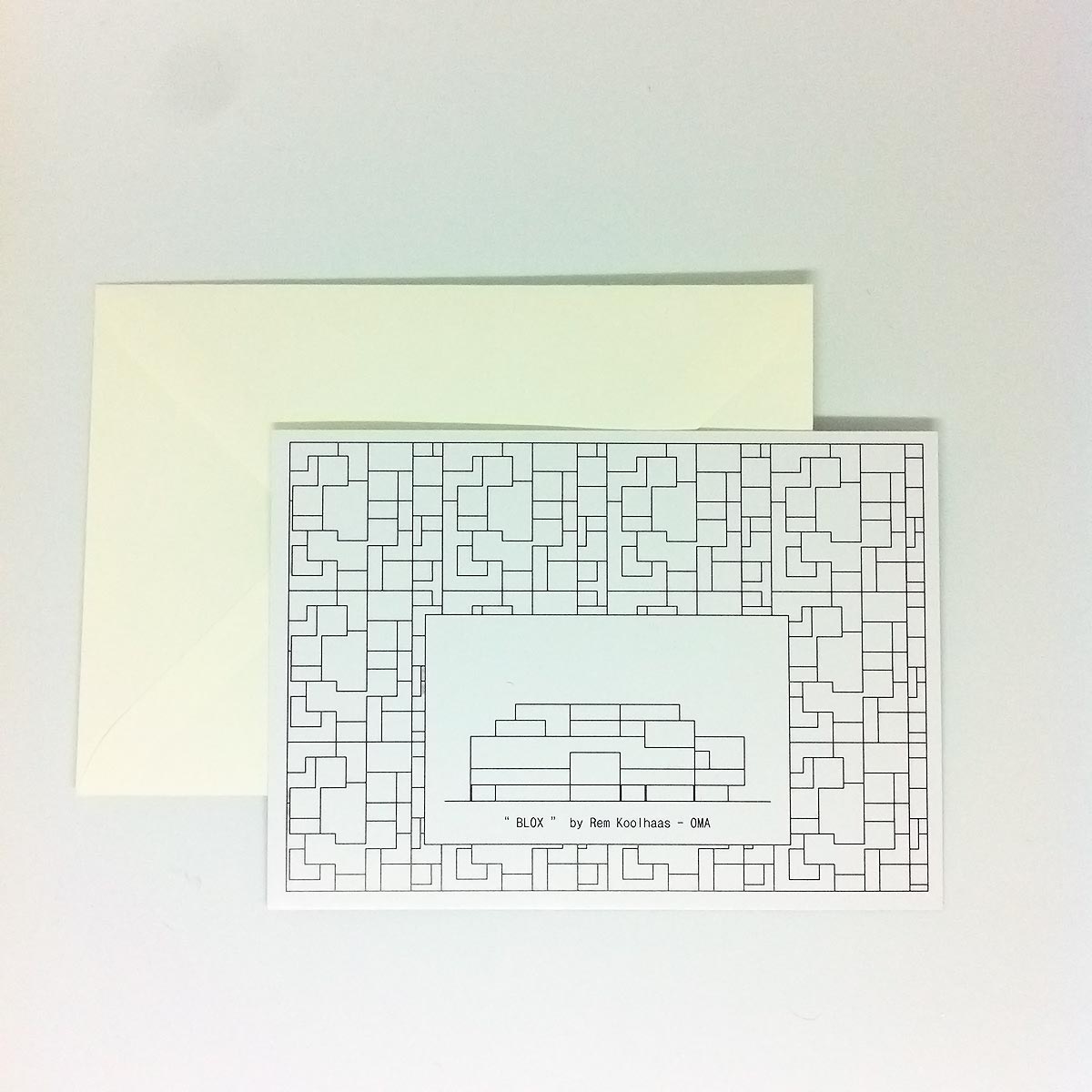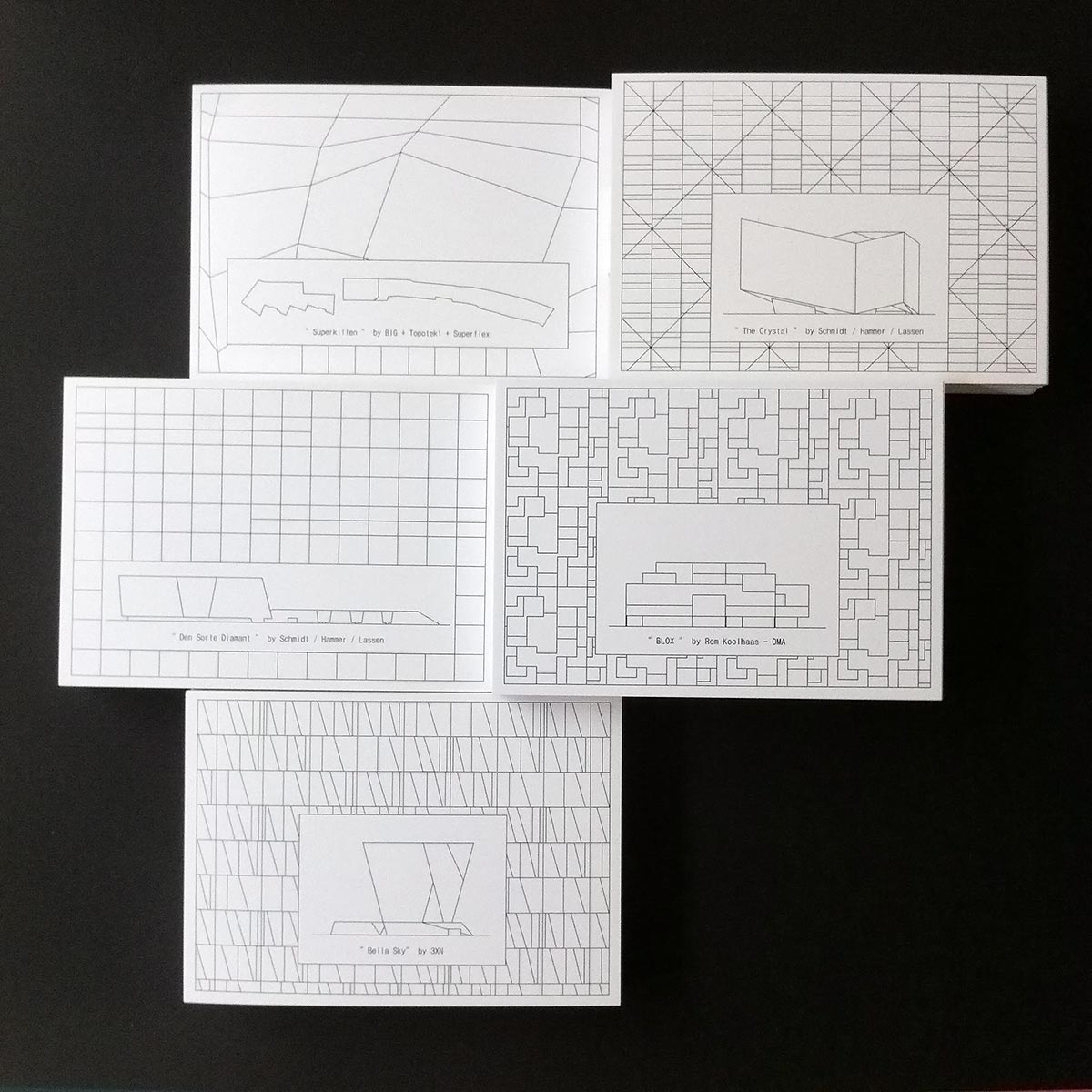 The totebags feature the same design as in the postcards, BLOX illustrated in bulk form with outlines and the playful rooftop layout used as the background pattern.
The totebags are made of organic cotton and sourced from the fair trade brand Neutral. It was printed in Copenhagen with handmade silk screen printing technique.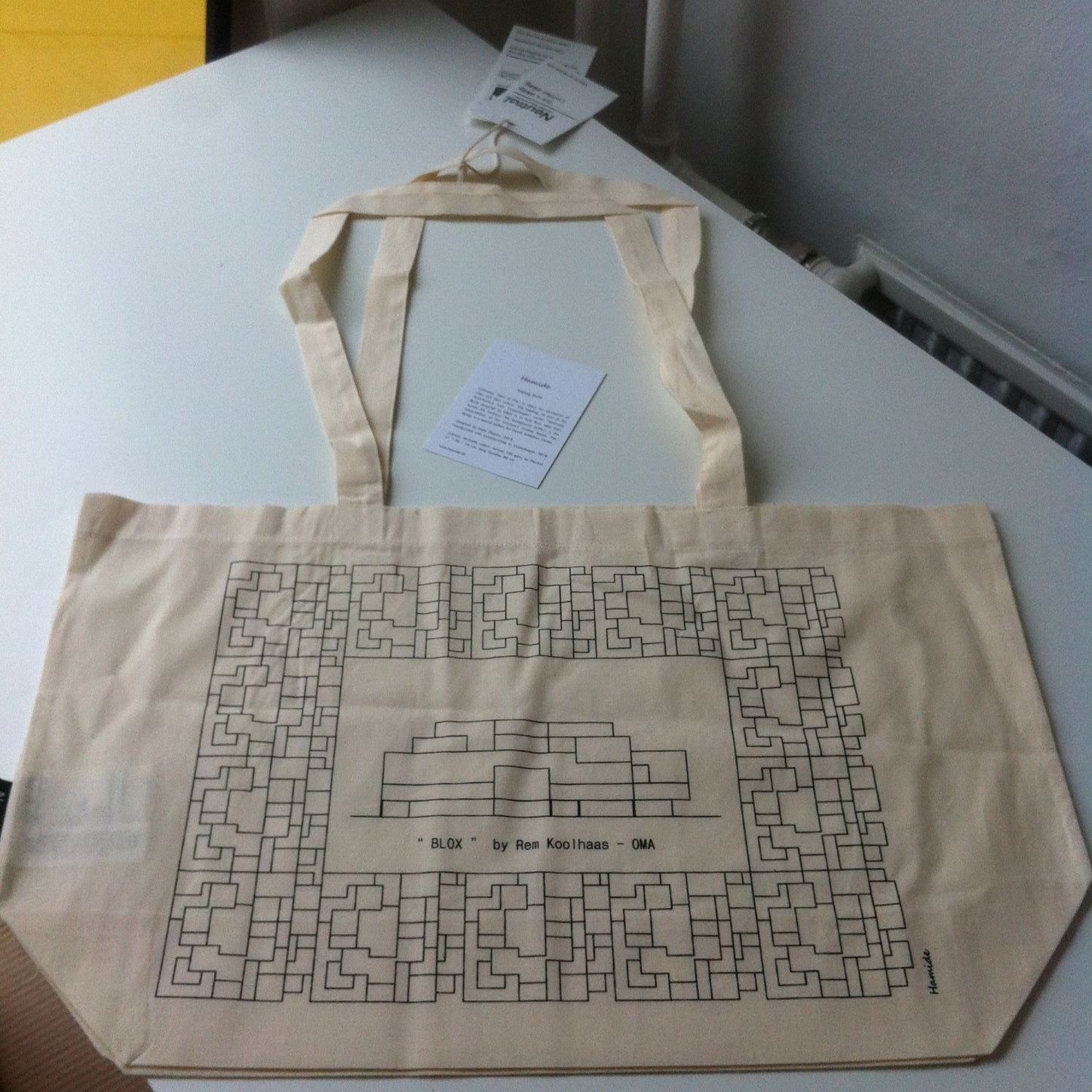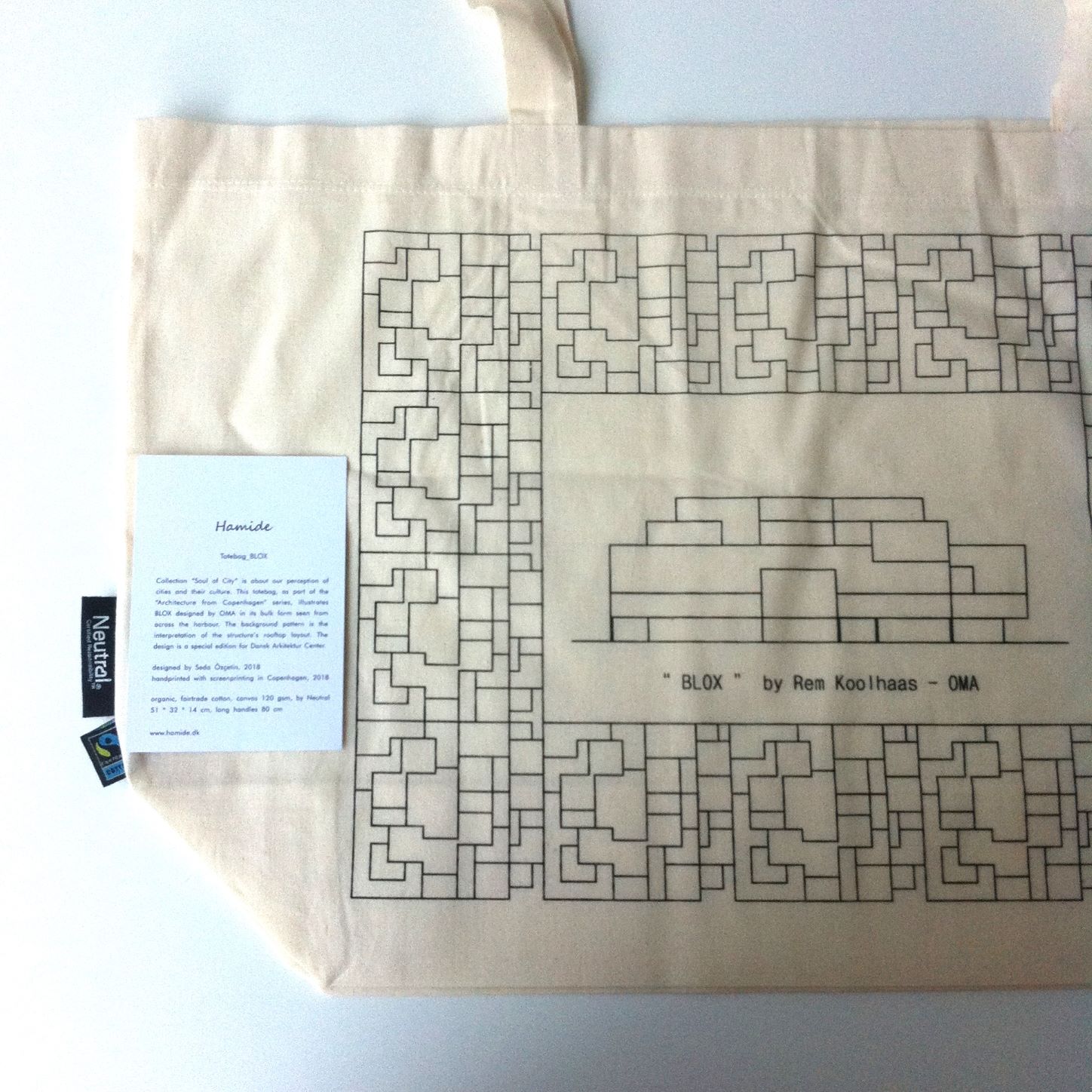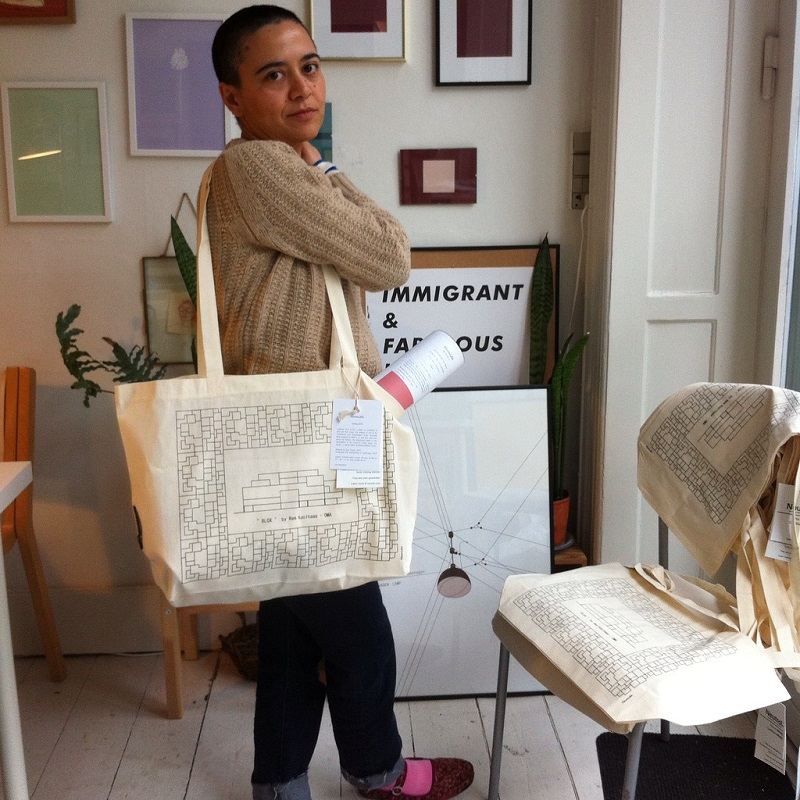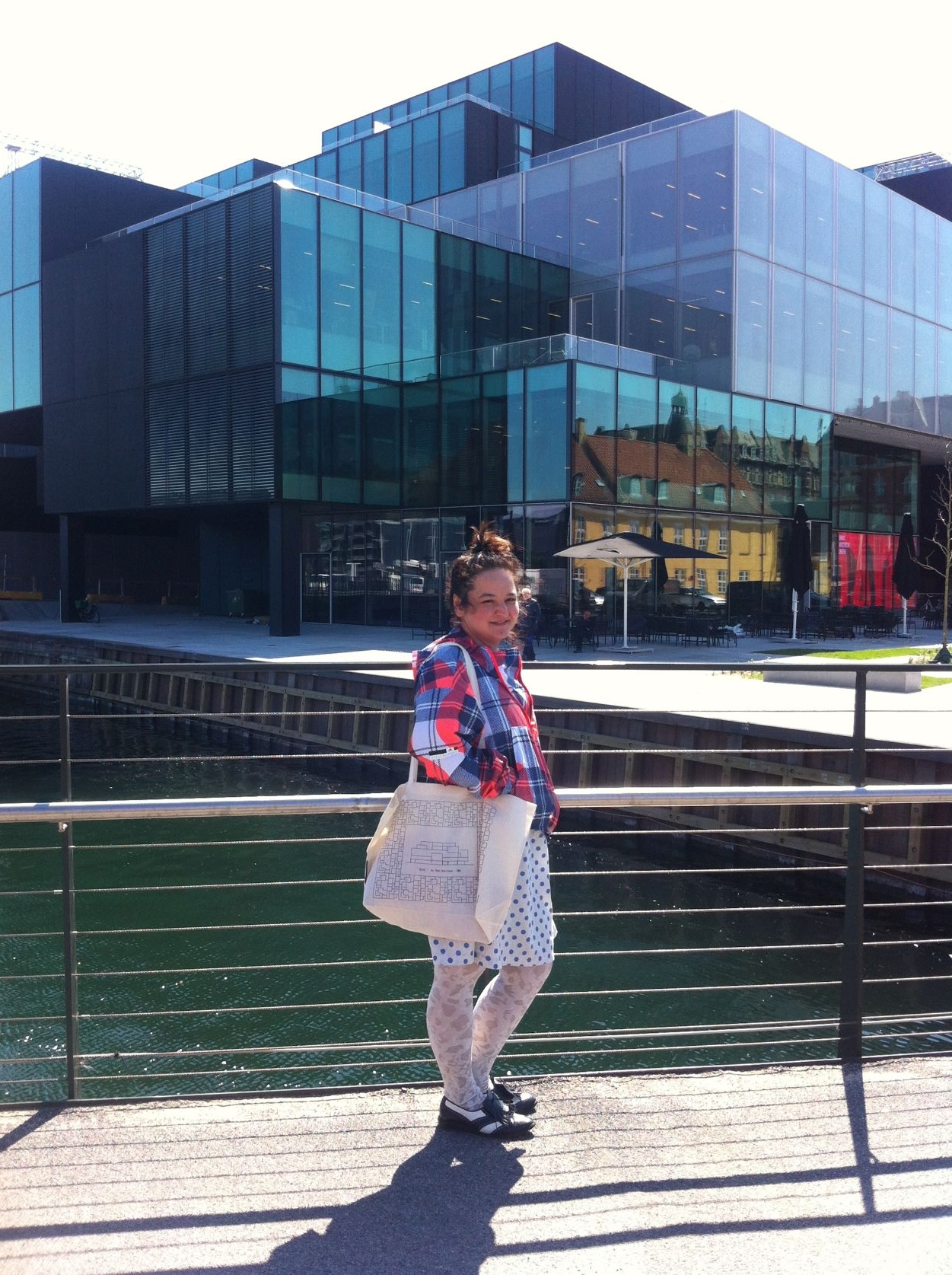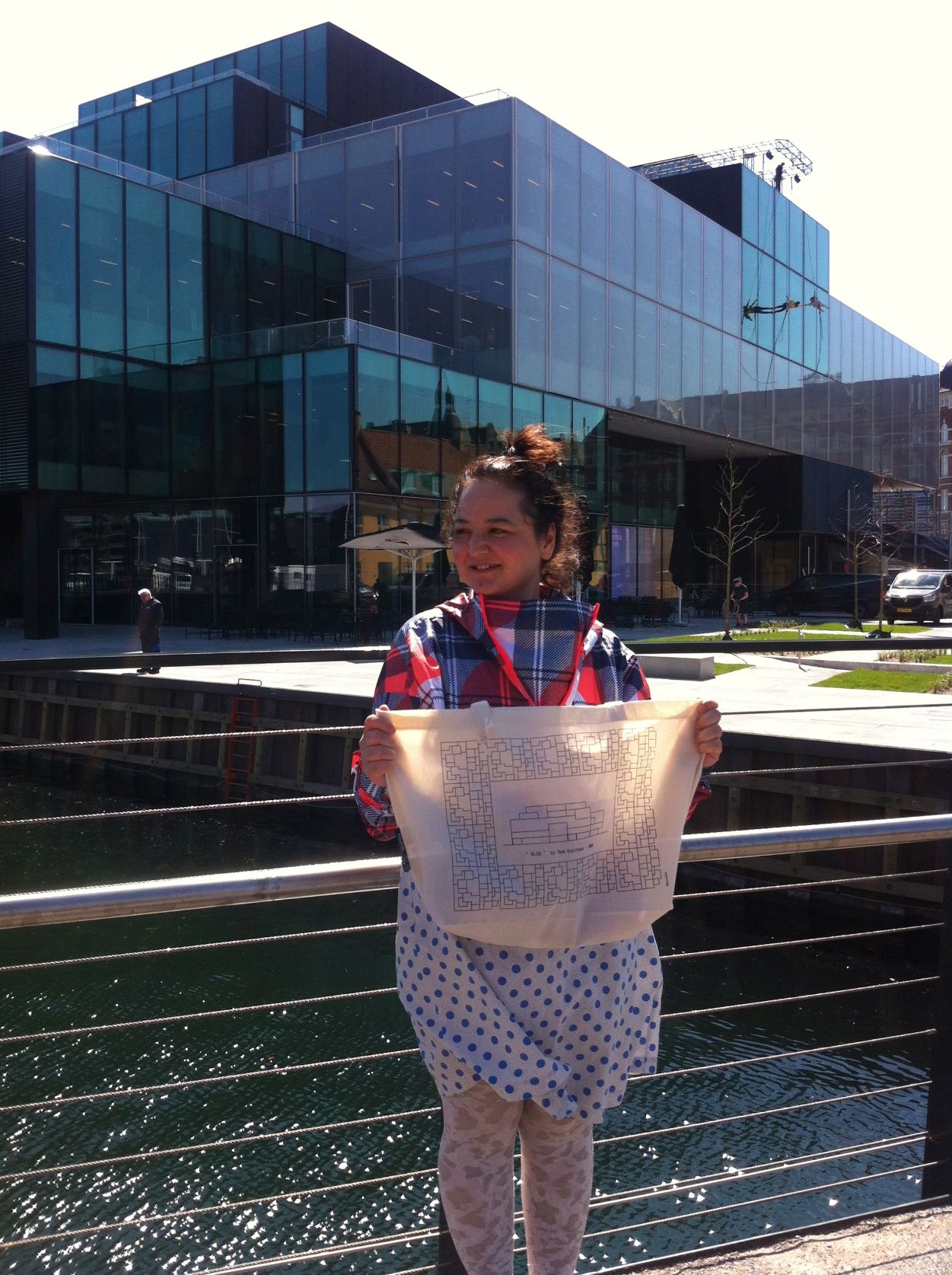 We started by taking many picture of BLOX. We browsed through the pictures presented at Realdania's website as well. We also studied the other public documentation as sketches or drawings of the structure. We thought that the rooftop layout was quite interesting and reflected the playful attitude of the several cube-like structures coming together and forming BLOX. That is how we decided to use that as the background pattern. We then continued with sketches and digital illustrations. We did several iterations on the line work as well as the scale of the illustration in itself but also in relation the totebag or the postcard. We presented alternatives to DAC Bookshop with recommendations, and went on with production when we alltogether agreed on how to proceed.