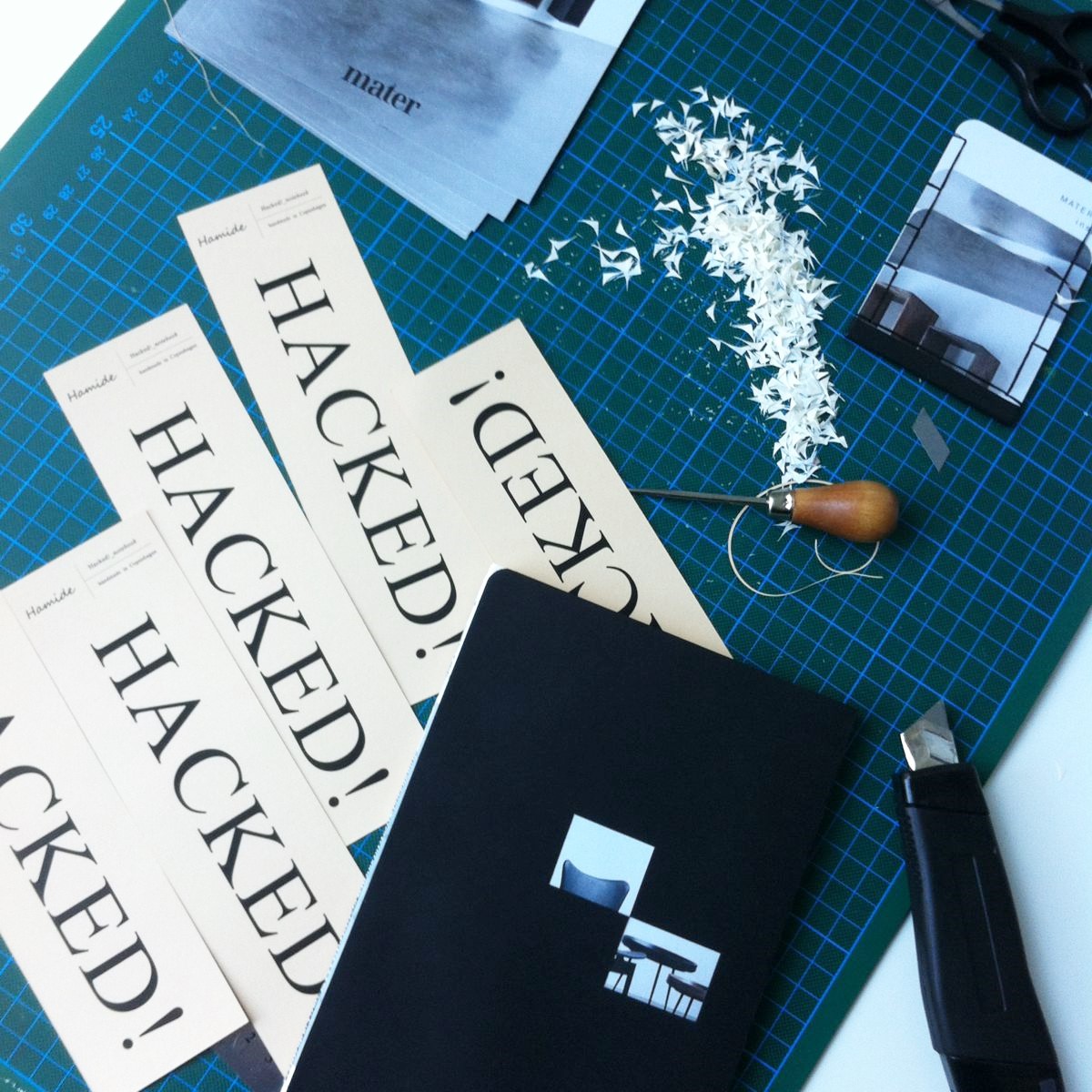 Hamide for Mater Earth Gallery
The shared set of values as good design, craftsmanship, ethics, and sustainability brought Hamide and Mater together for a special edition of "Hacked!" to be presented at Mater Earth Gallery. In this edition, we upcycled Mater's outdated printed materials into limited edition notebooks, card holders and artworks upon a thorough analysis.
Collection "Hacked!" is an act of unauthorized upcycling of materials and memories. It is a play between time and value. It creates new functions for expired products. It is site and time specific meaning the materials used come from catalogs and such collected in Copenhagen from fall 2011 onwards. So, the products in this collection also serve as unconventional souvenir products referring to certain experiences and memories.
All the products are handmade and unique, as there is no standardization in the materials or the executions. The design decisions are guided by the essence of each material; this could be its texture, weight or graphics.
This collection is devoted to our mother Hamide Yanç Özçetin, who created ingenious upcycled products through her life and taught us to appreciate things, make the most of them, and not to waste. Growing up with this tradition we could not ignore the abundance of good quality printed materials both in terms of paper and graphics offered free to public in Copenhagen. Thus, we saved the ones we were fond of to upcycle.
The one of a kind paper artworks in this collection are results of a hands-on exploratory process, during which the designer Seda Özçetin studied the opportunities Mater's catalogs present in terms of form, graphics, and technique. The process resulted in two one of a kind artworks in two distinct characters. One is constructed through weaving creating a 3D form while the other one is constructed through layering creating a texture. Both artworks use the printed material in an original and playful way.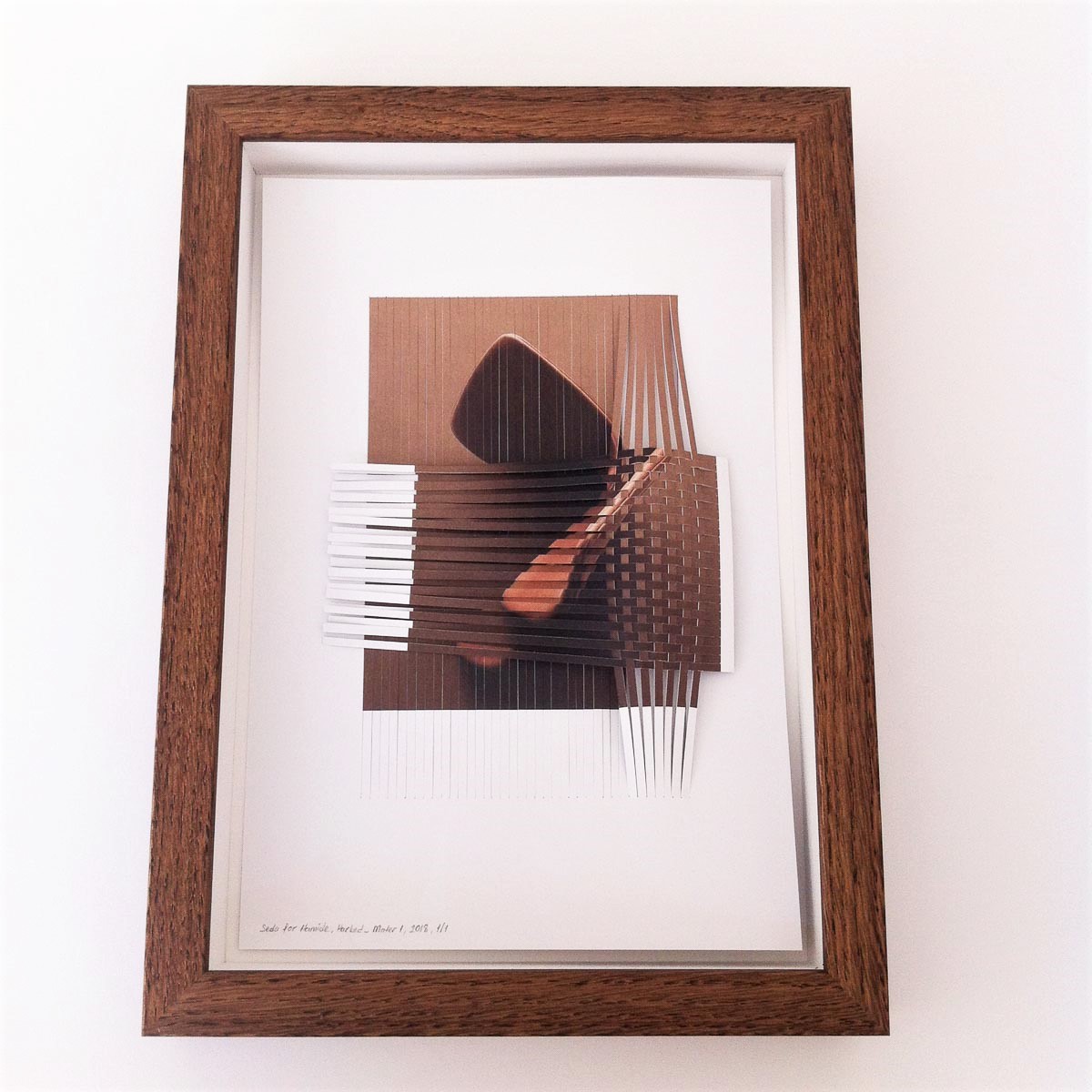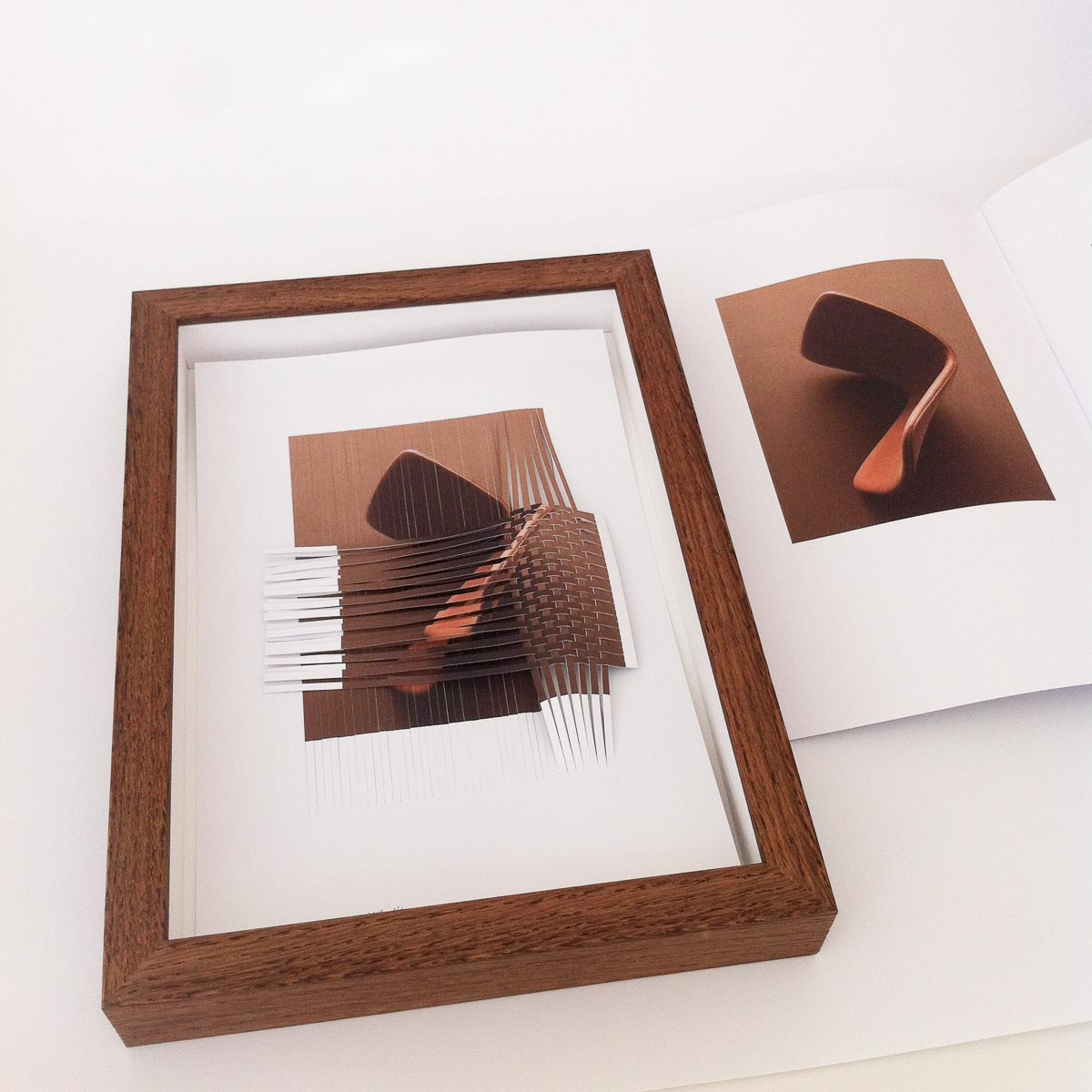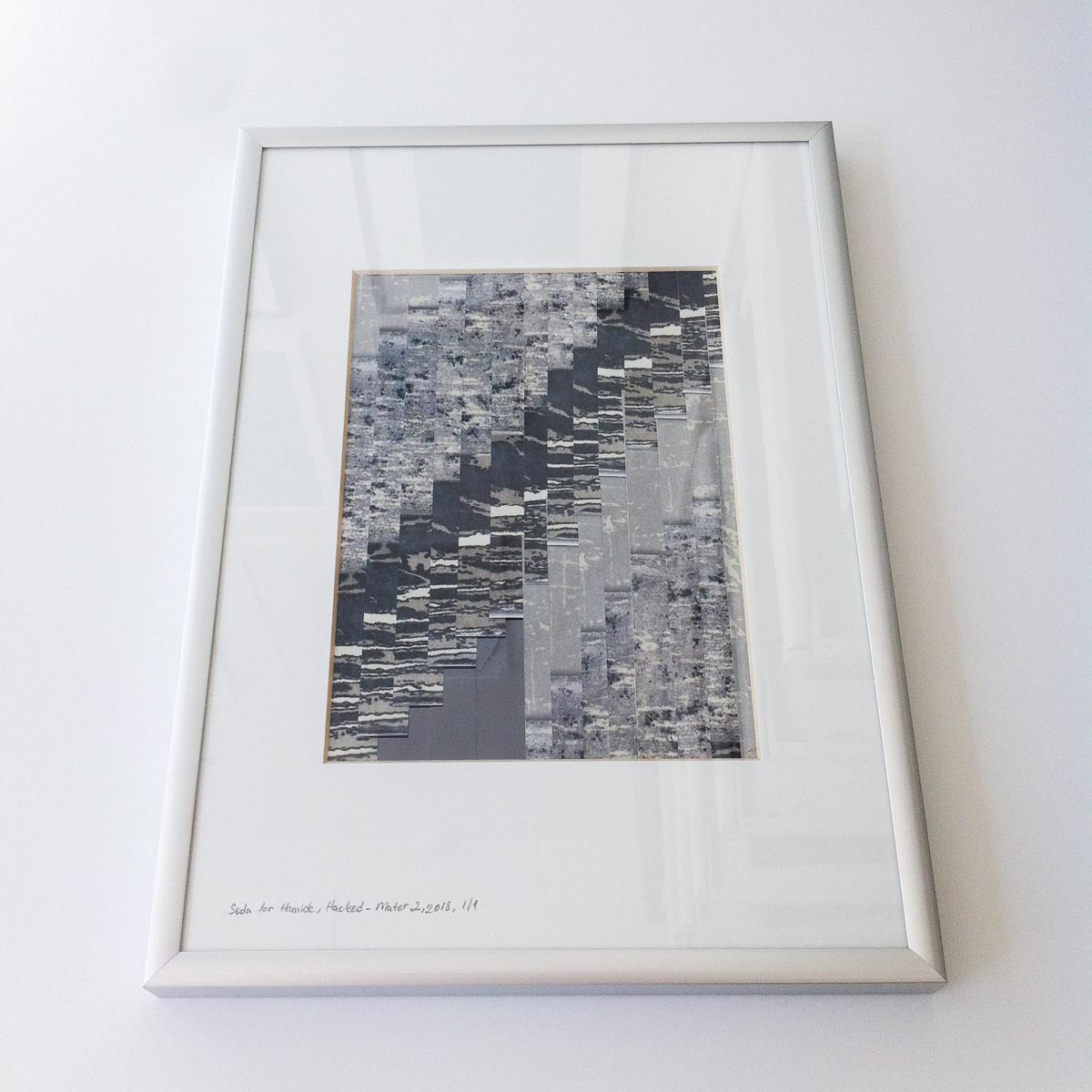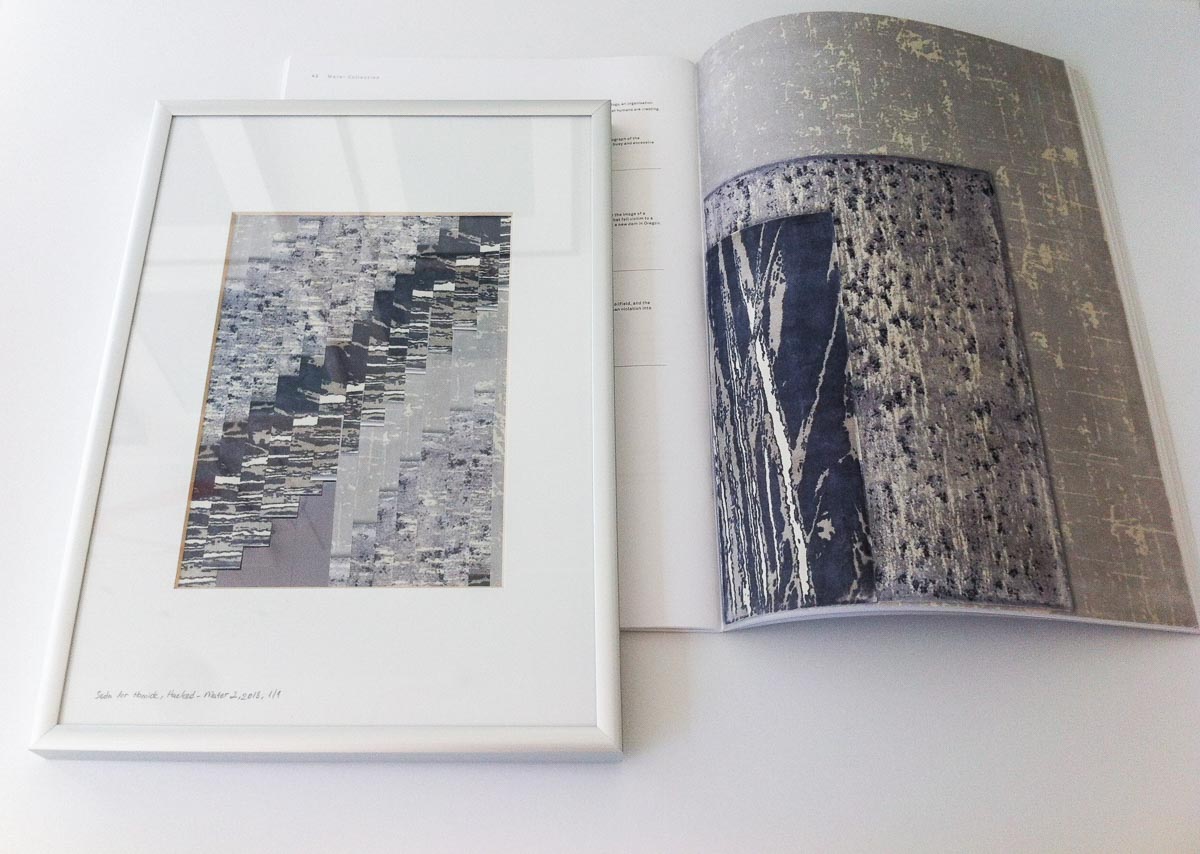 The one of a kind notebooks are hacked from Mater's expired catalogs. The notebooks, hand-bound by the designer Seda Özçetin, frames Mater products from different perspectives both through the cover designs and signature separators. This visual play not only triggers curiosity but also encourages seeing things from various perspectives. Each notebook is unique and put together manually through a very slow and exploratory process.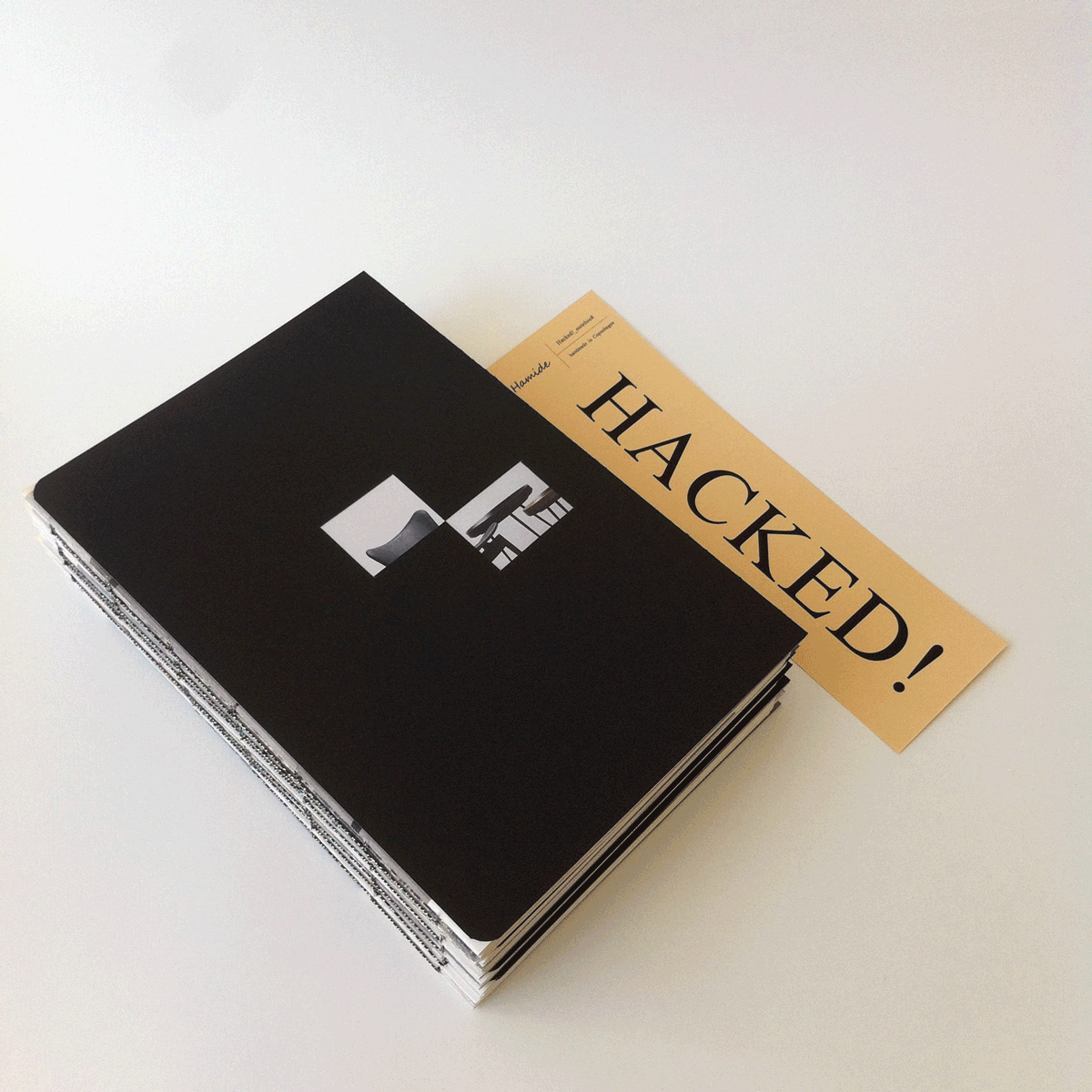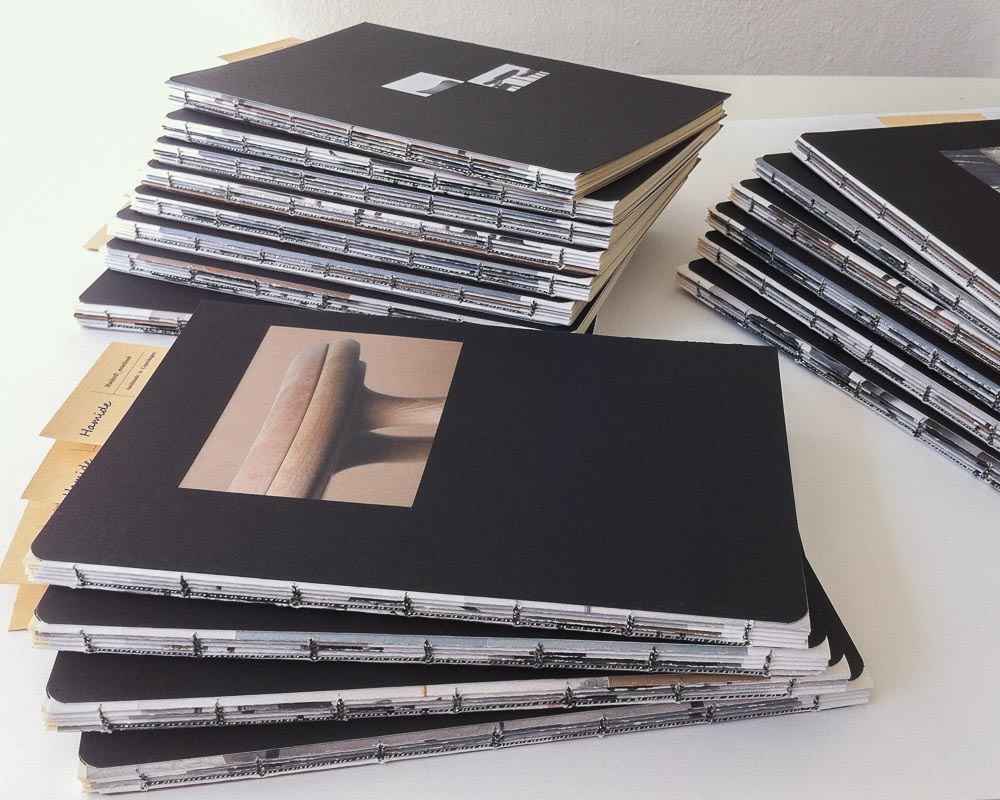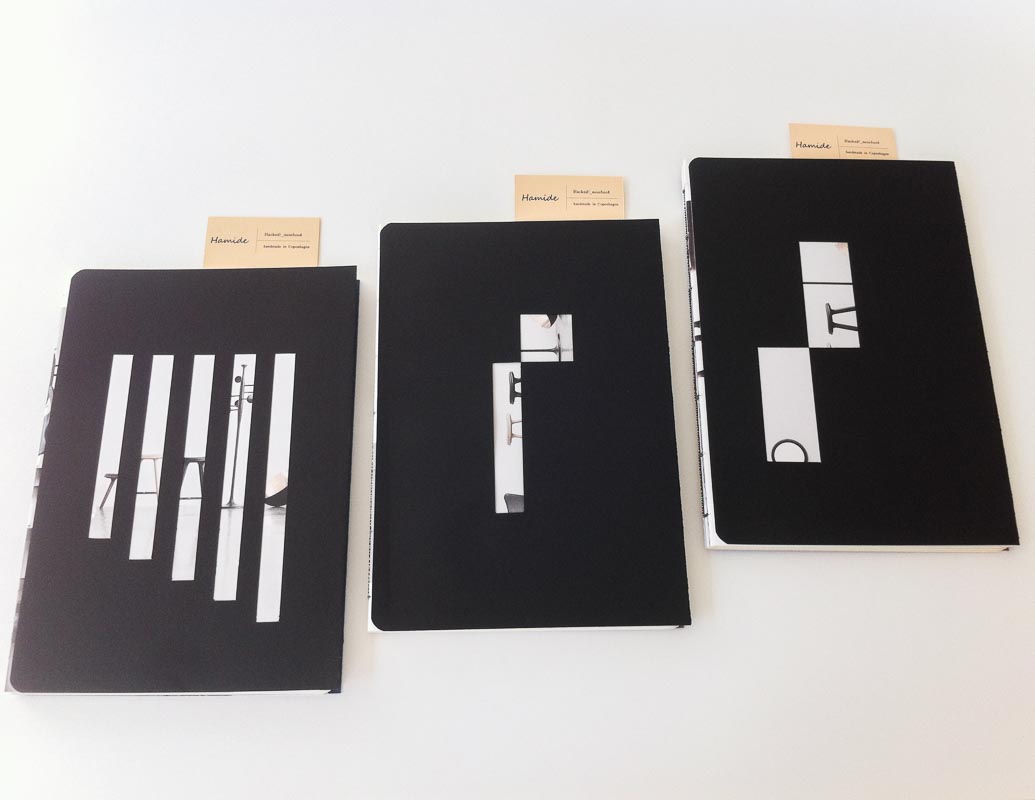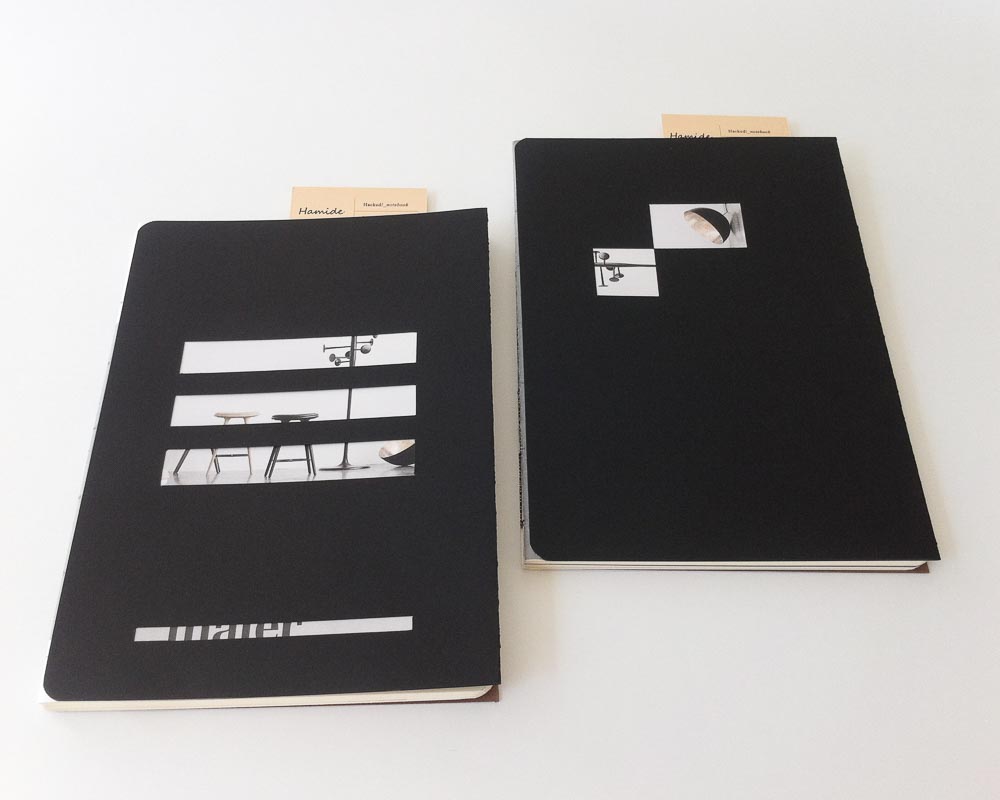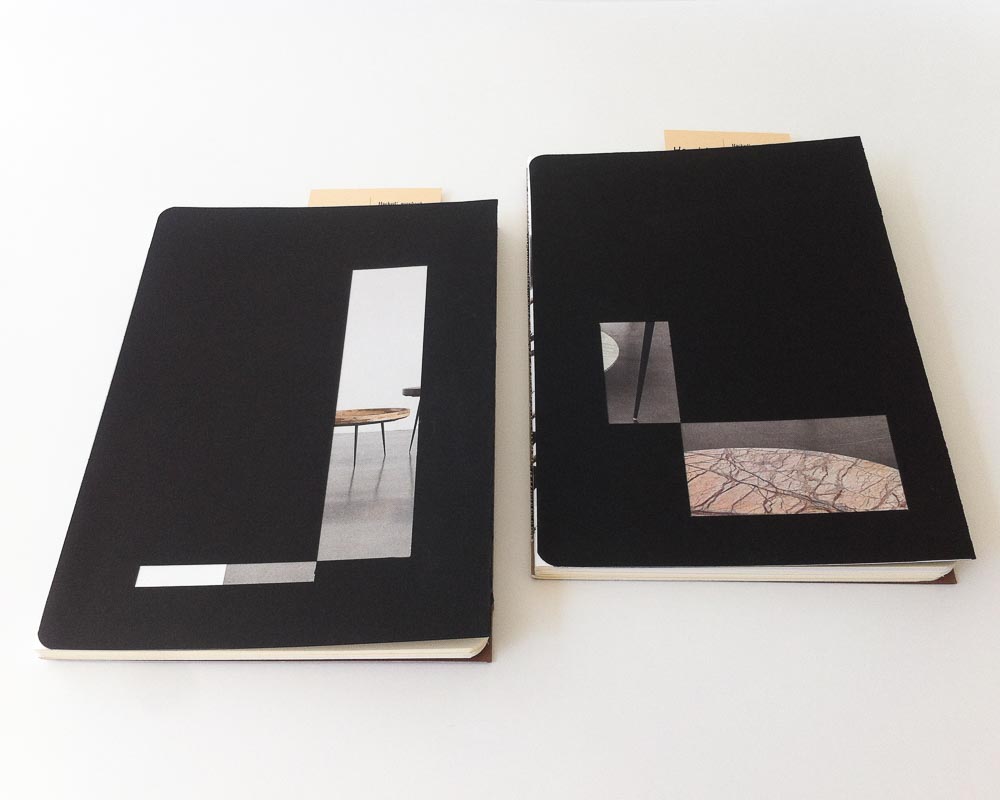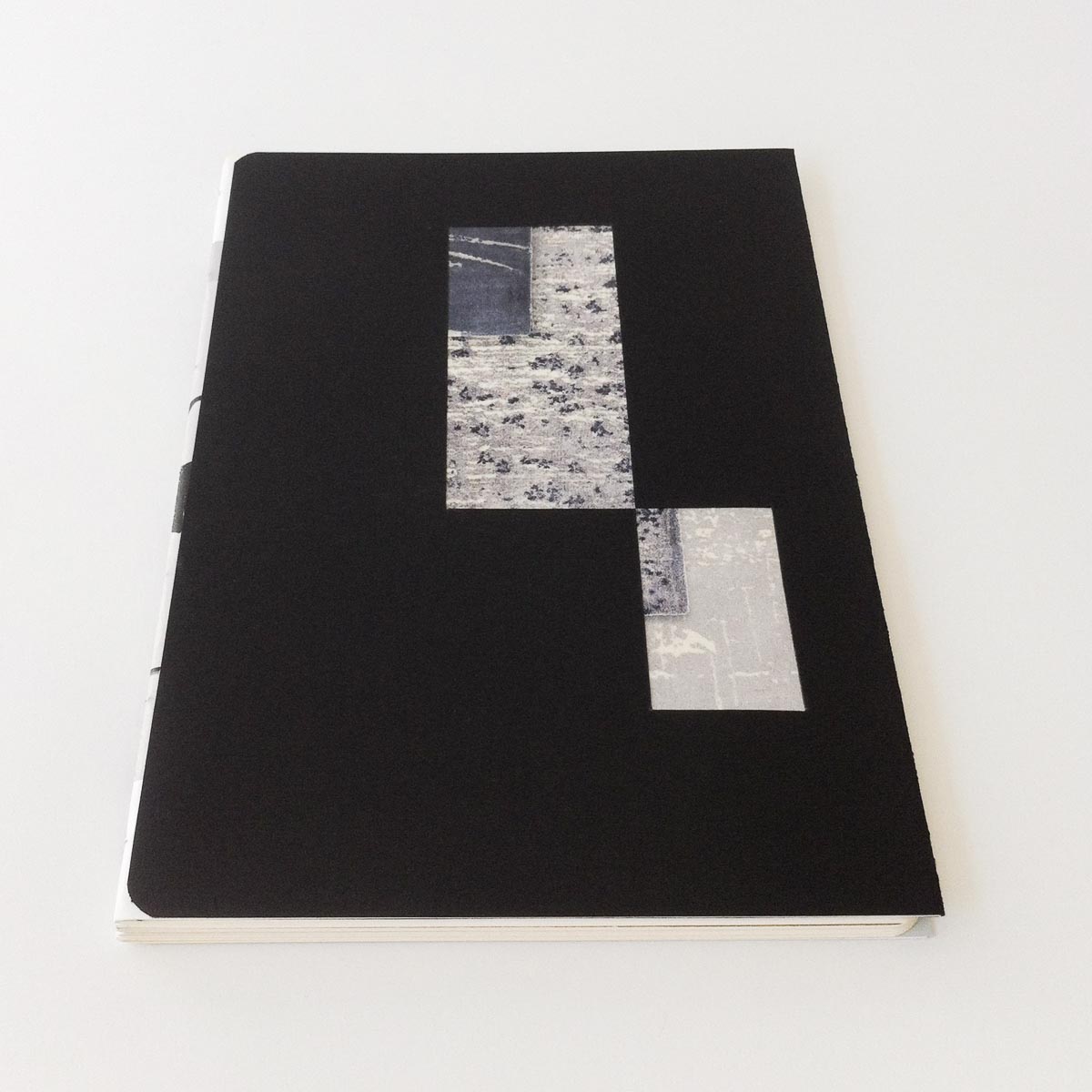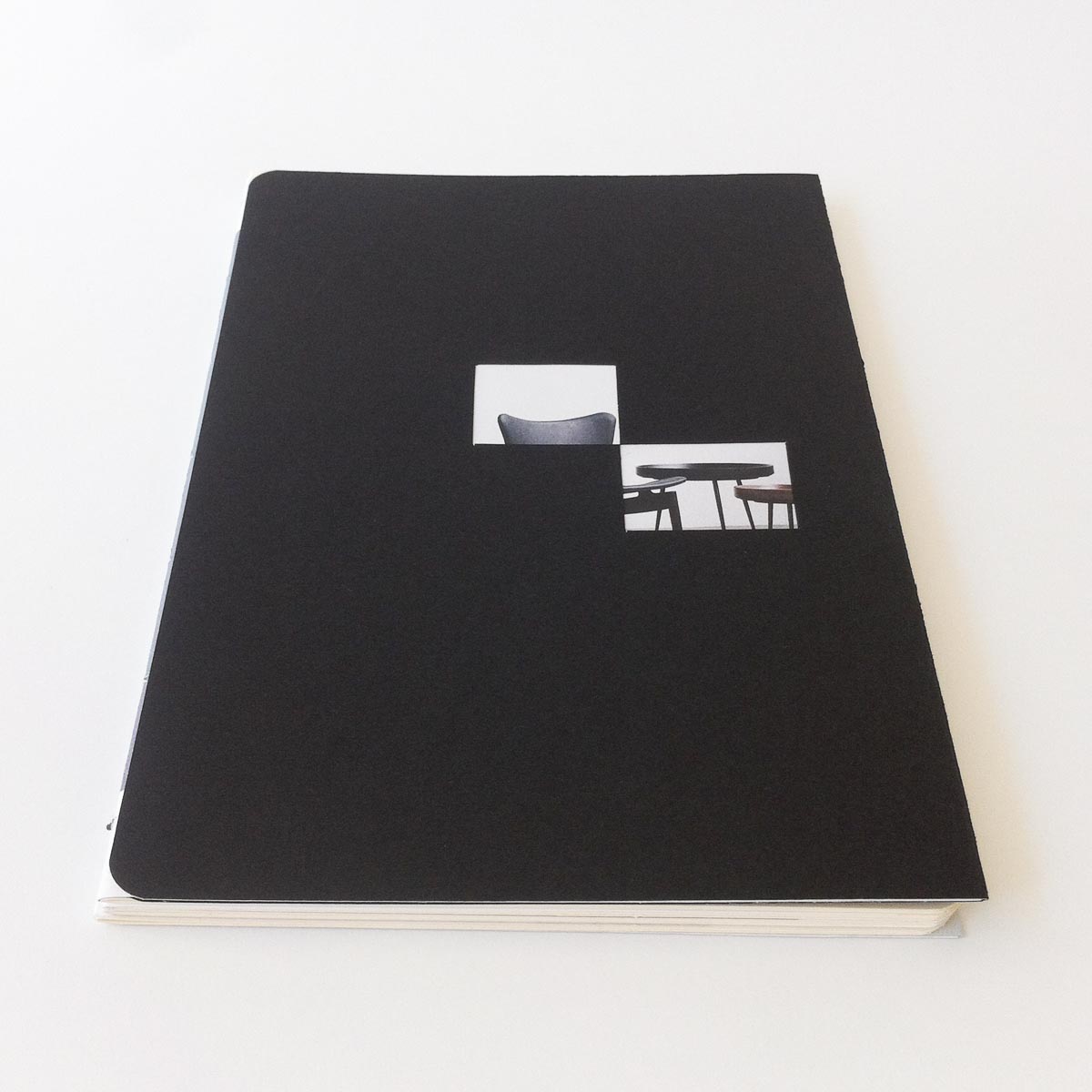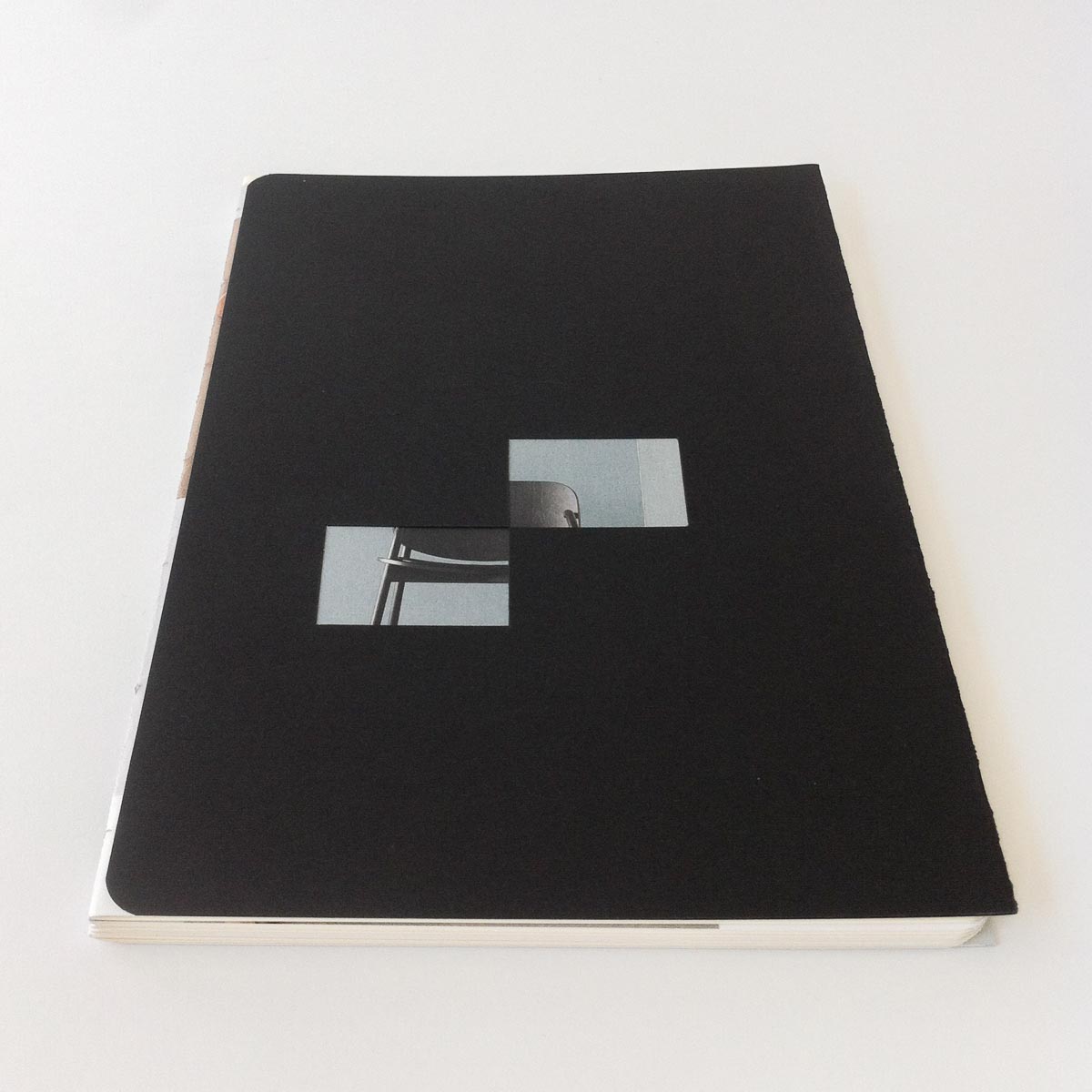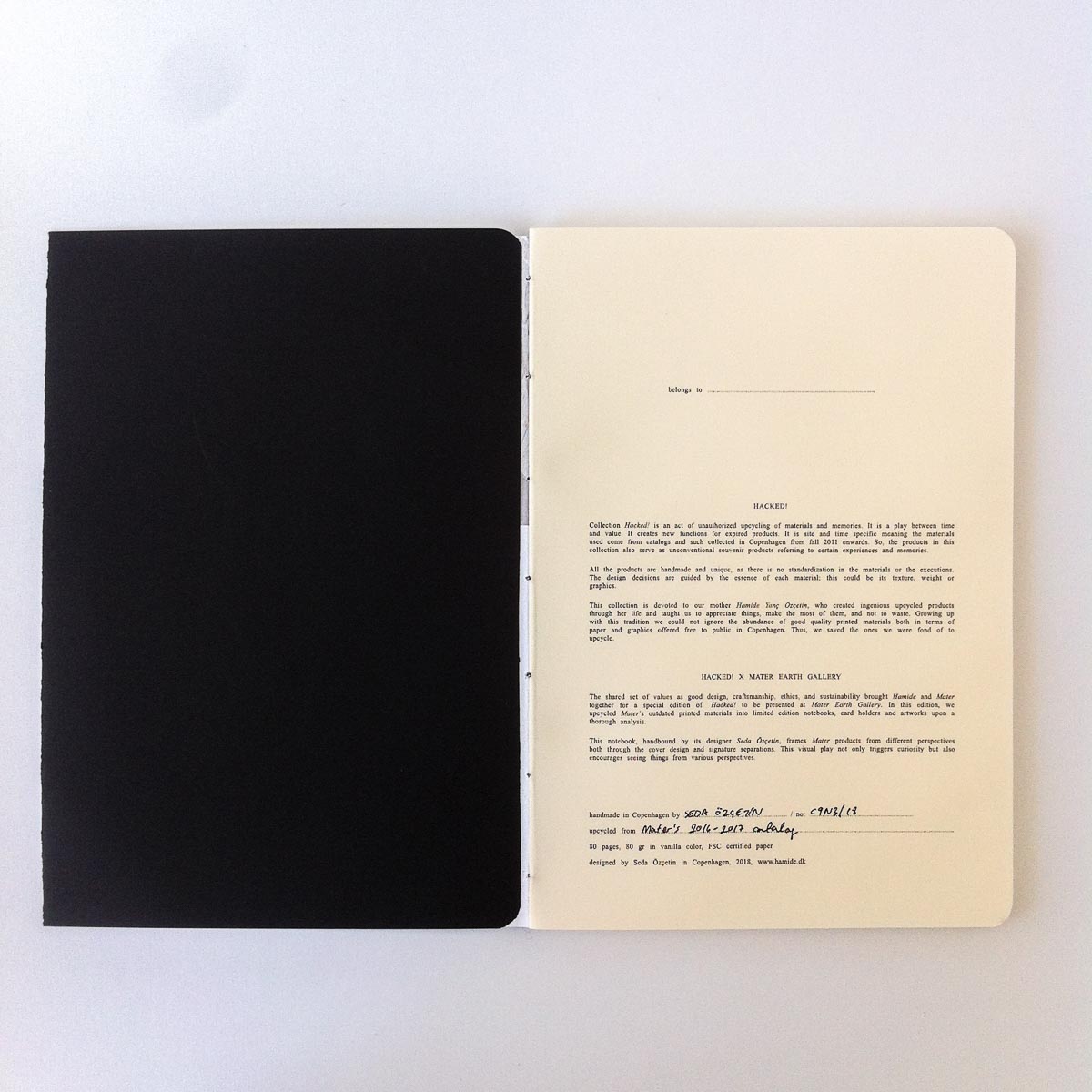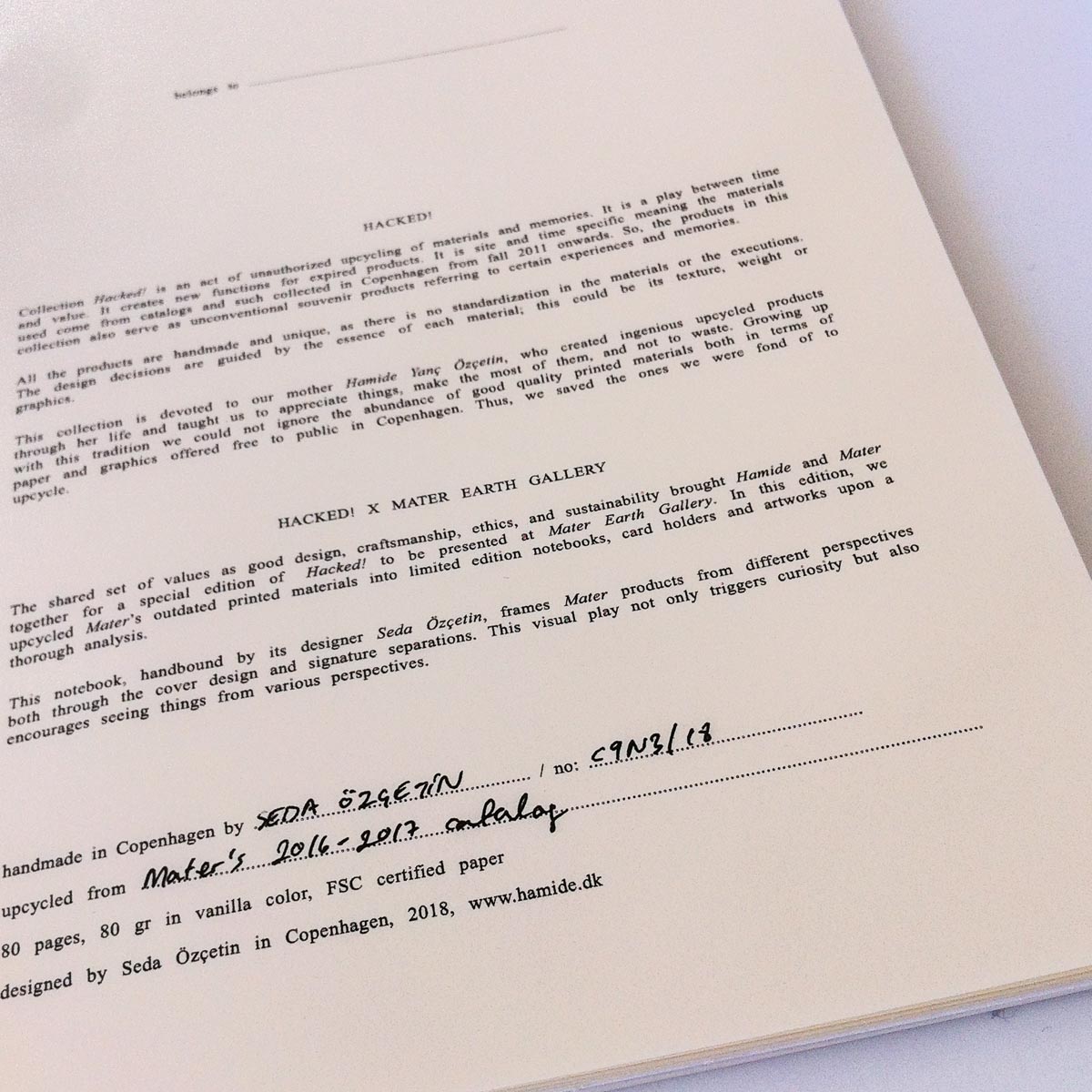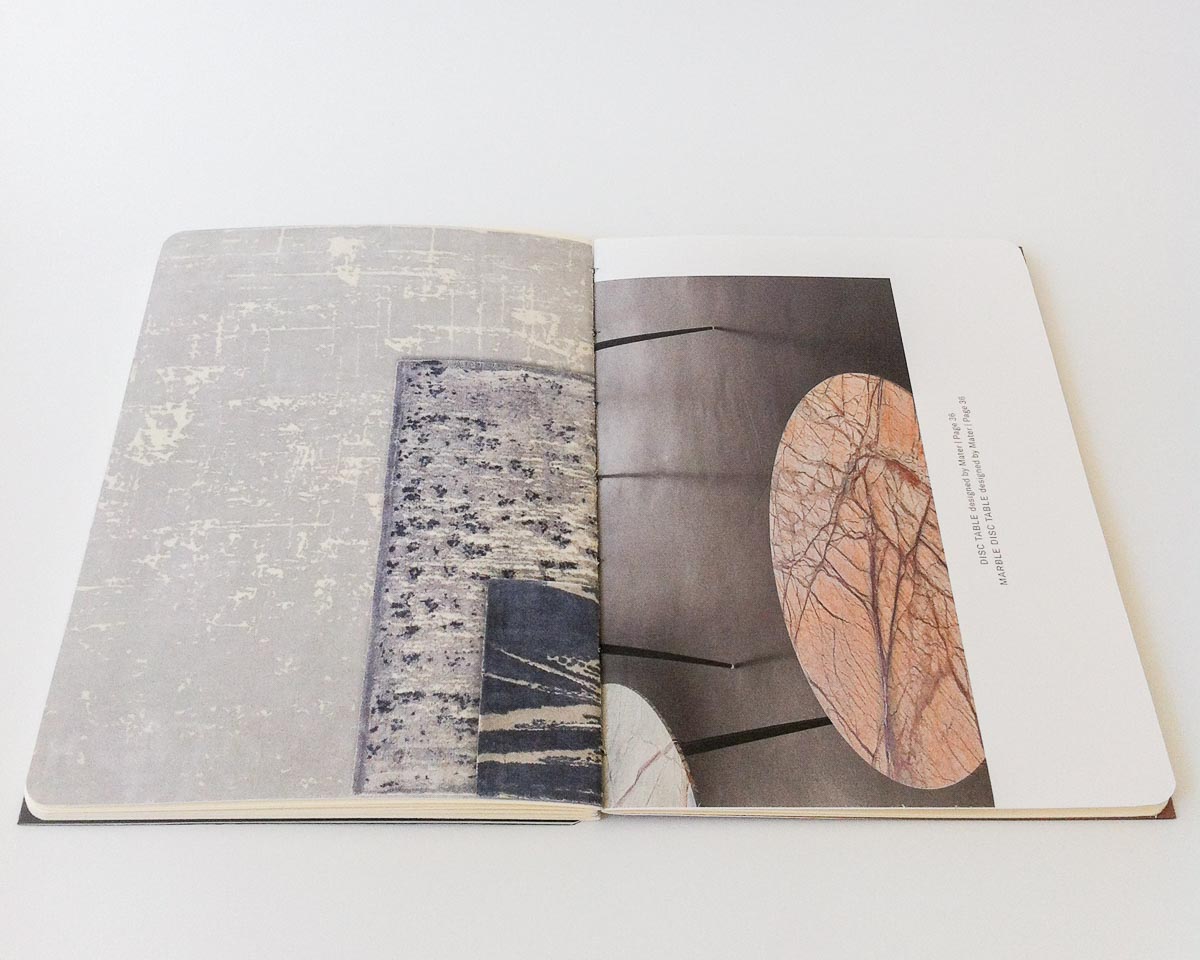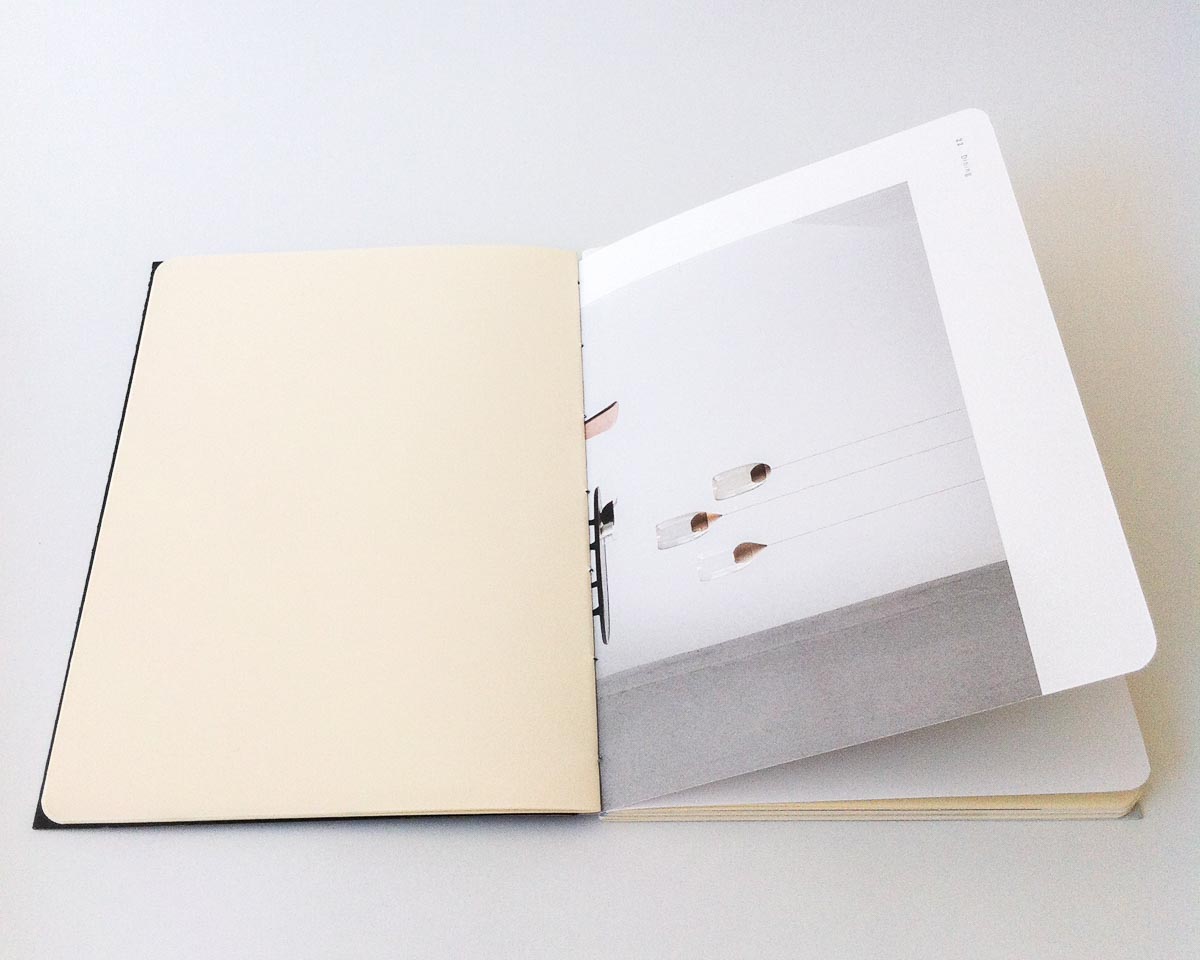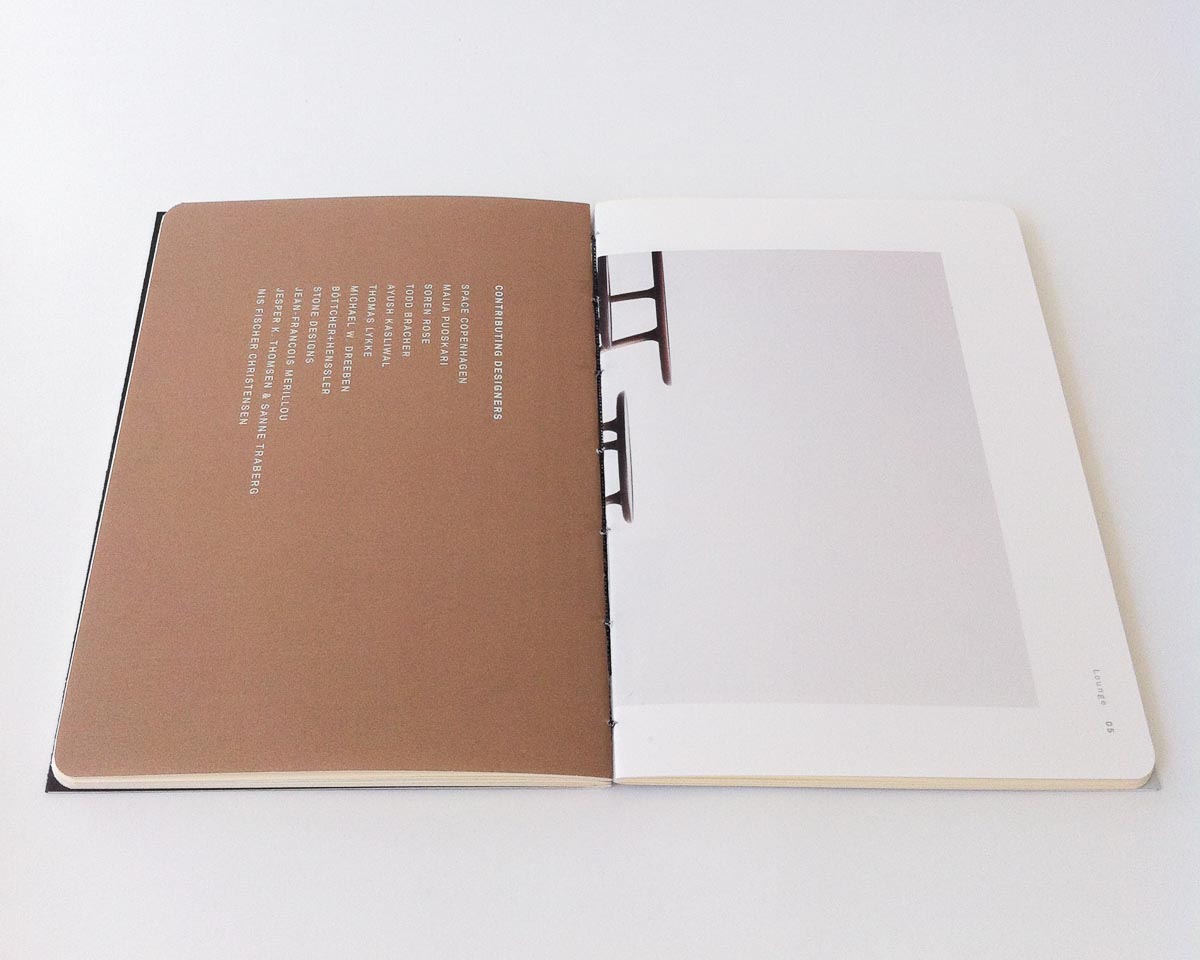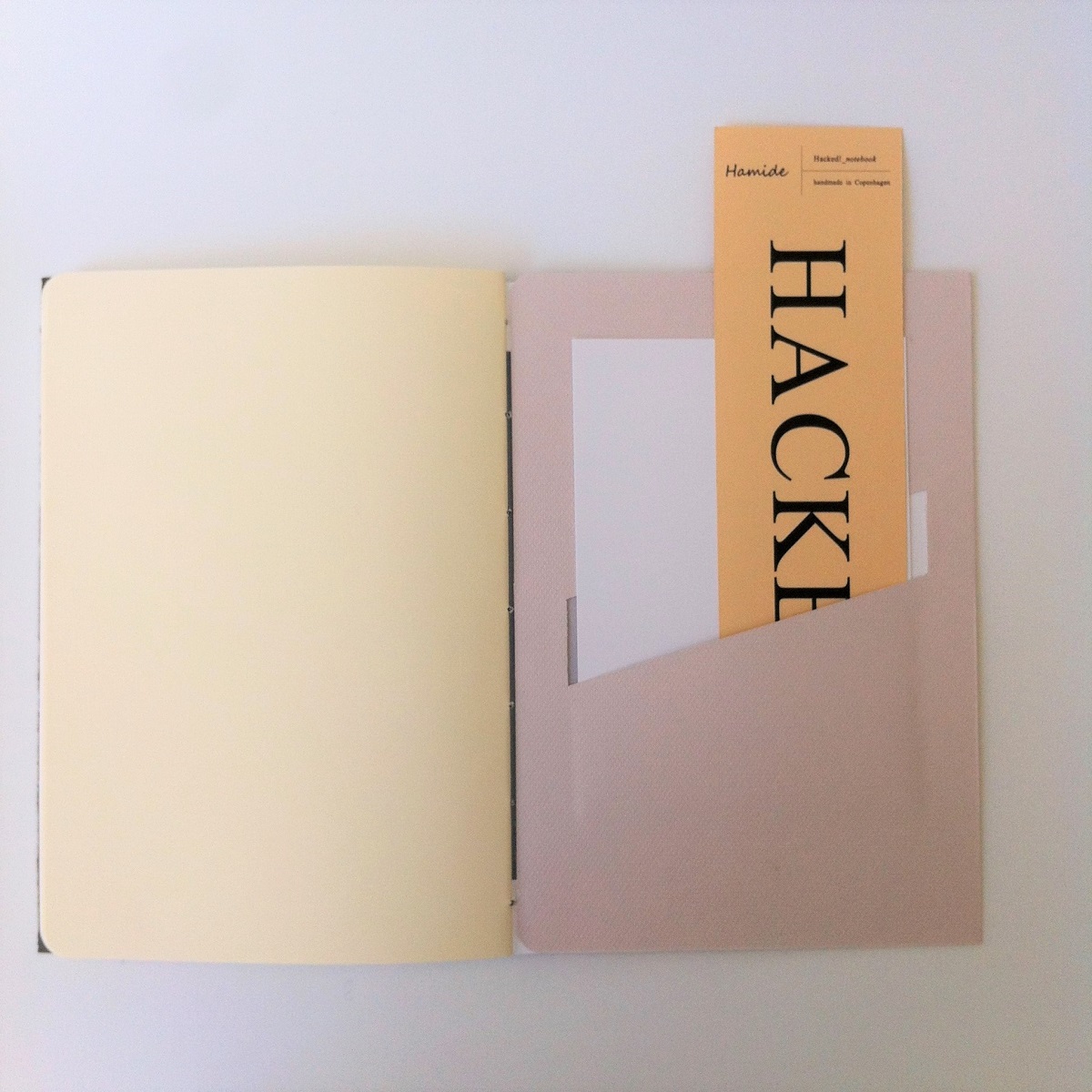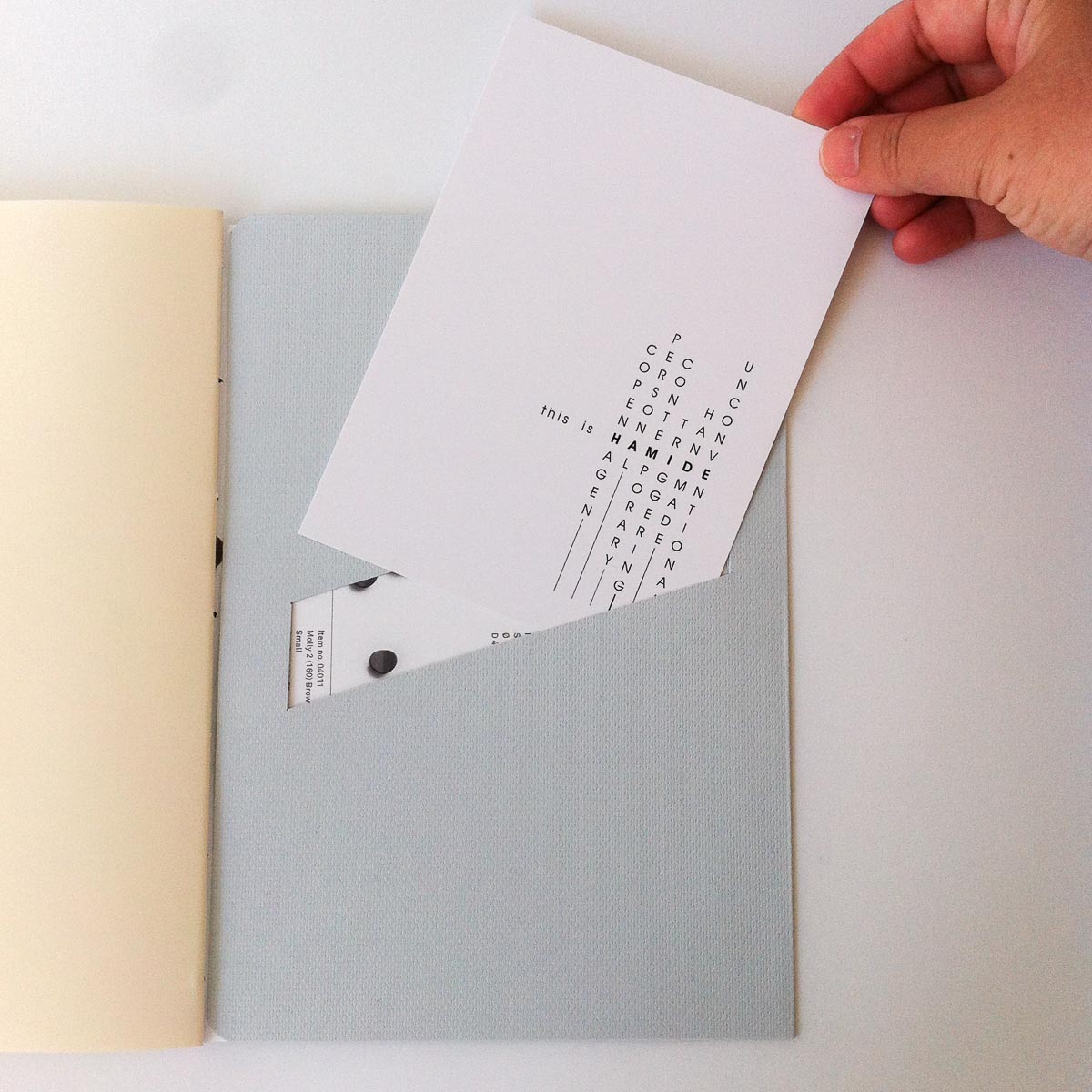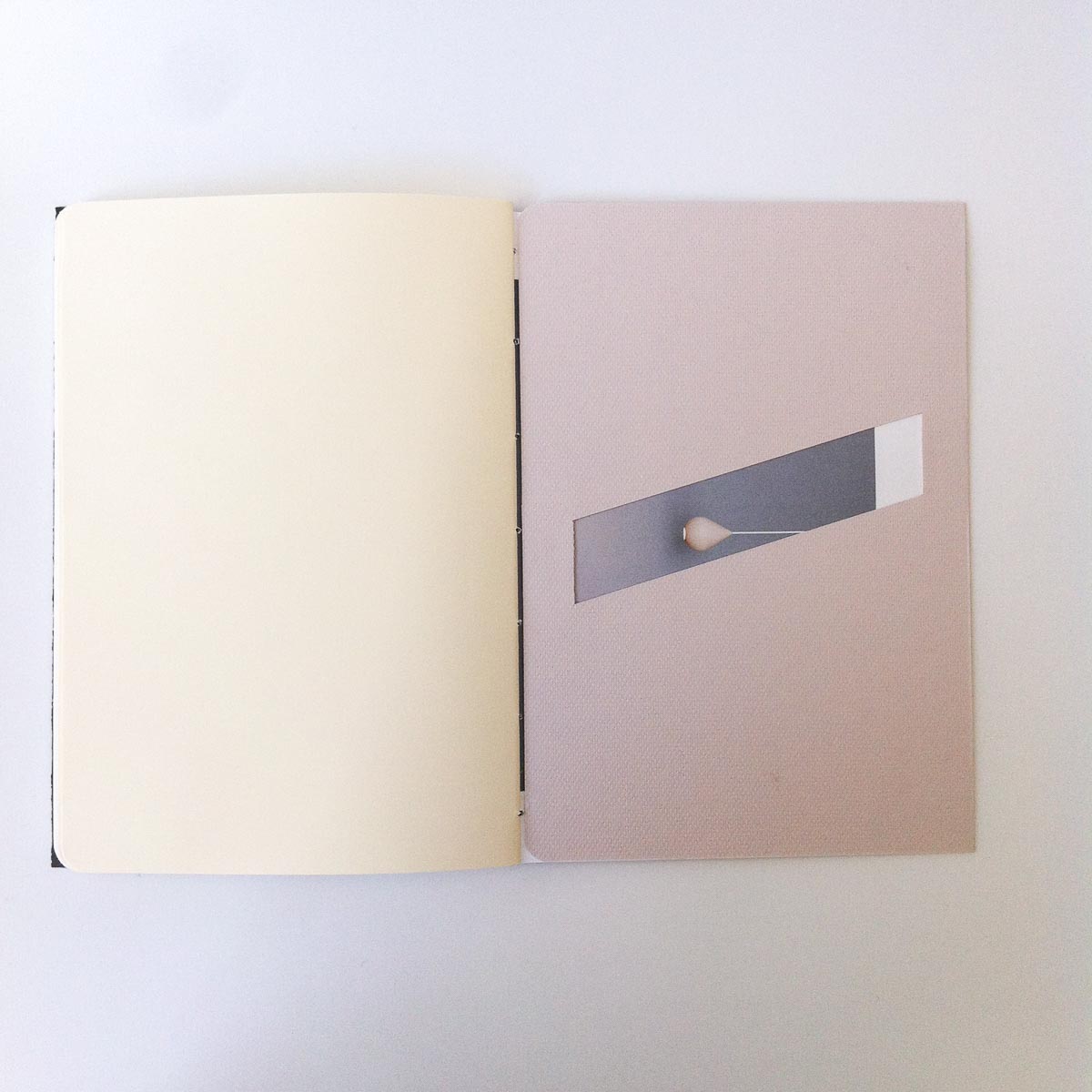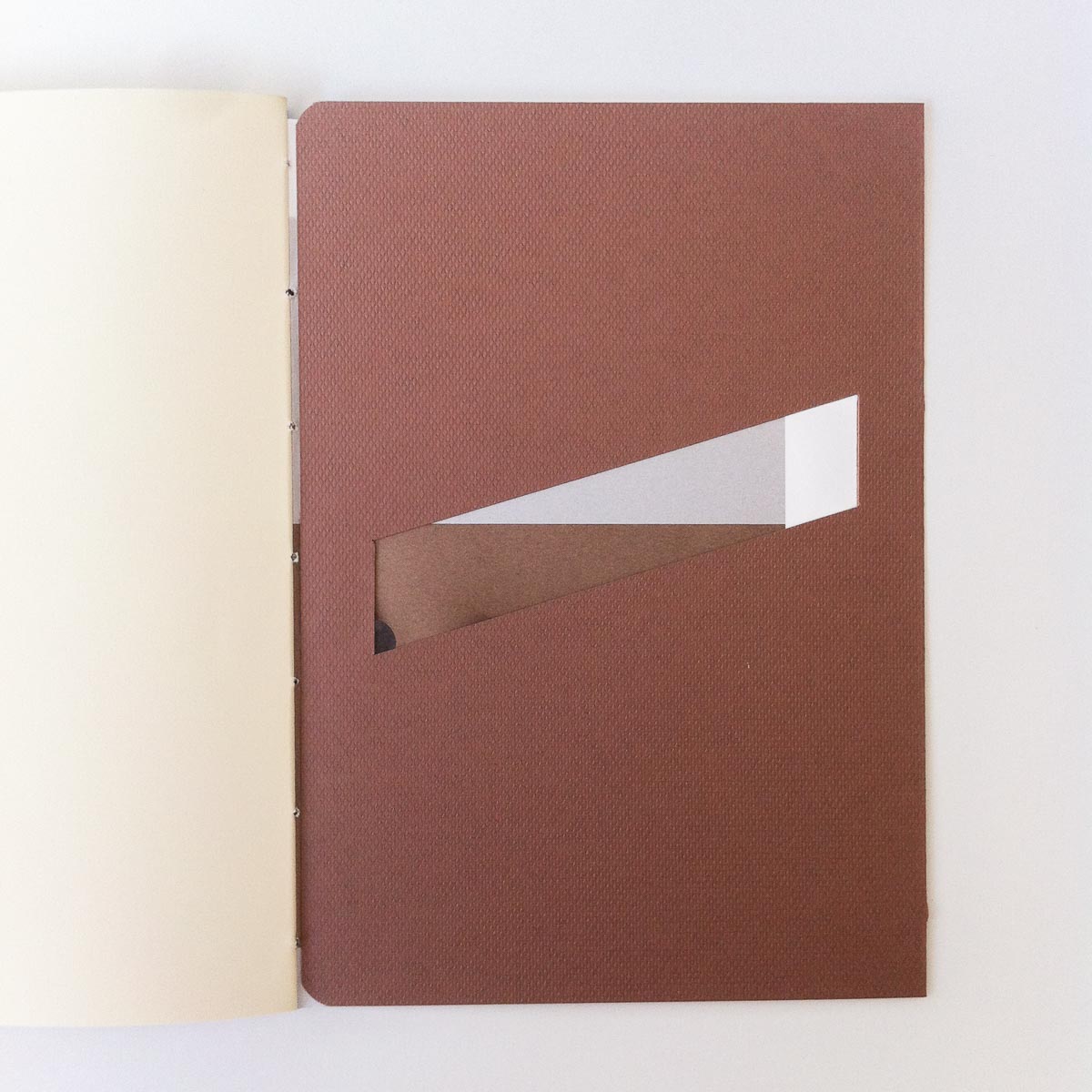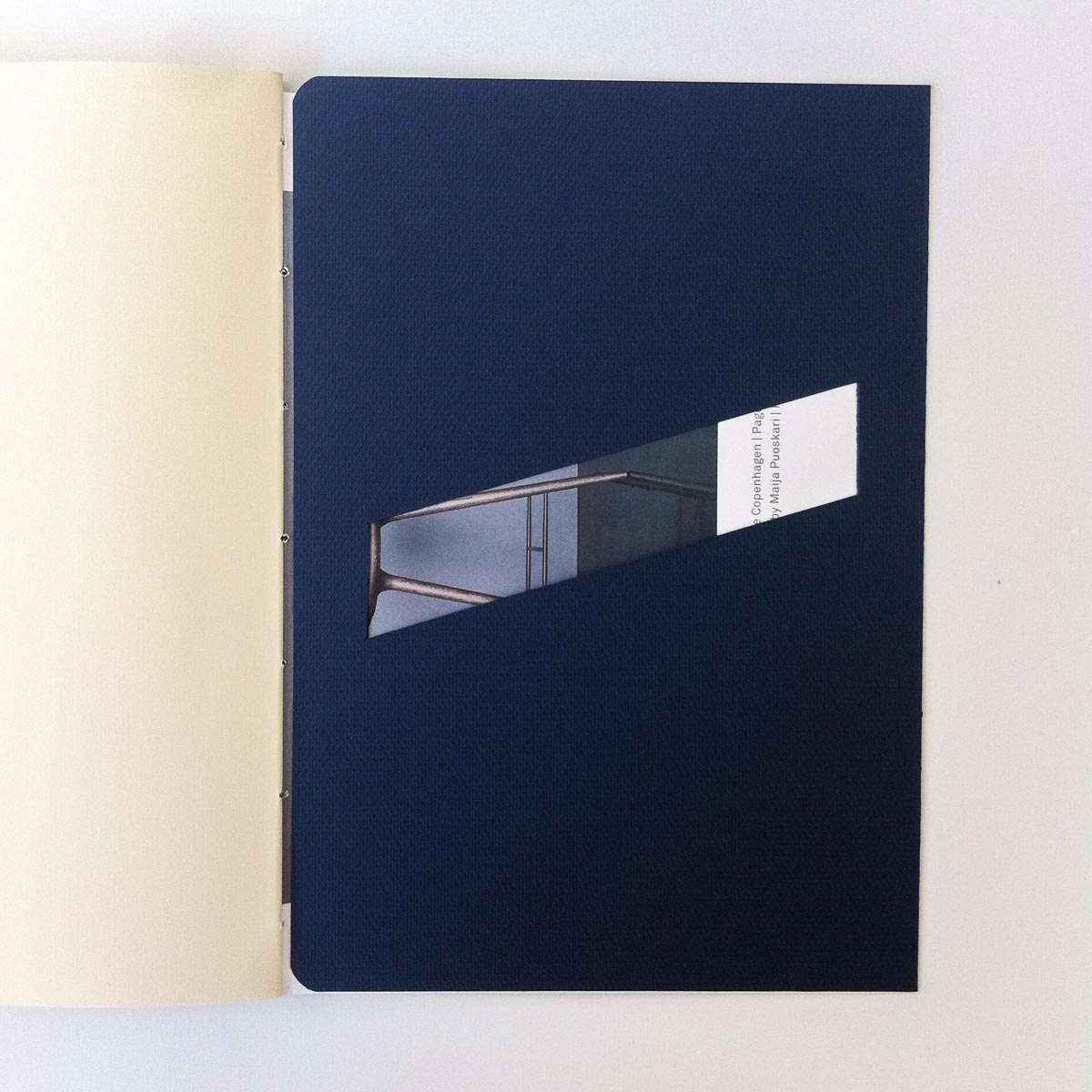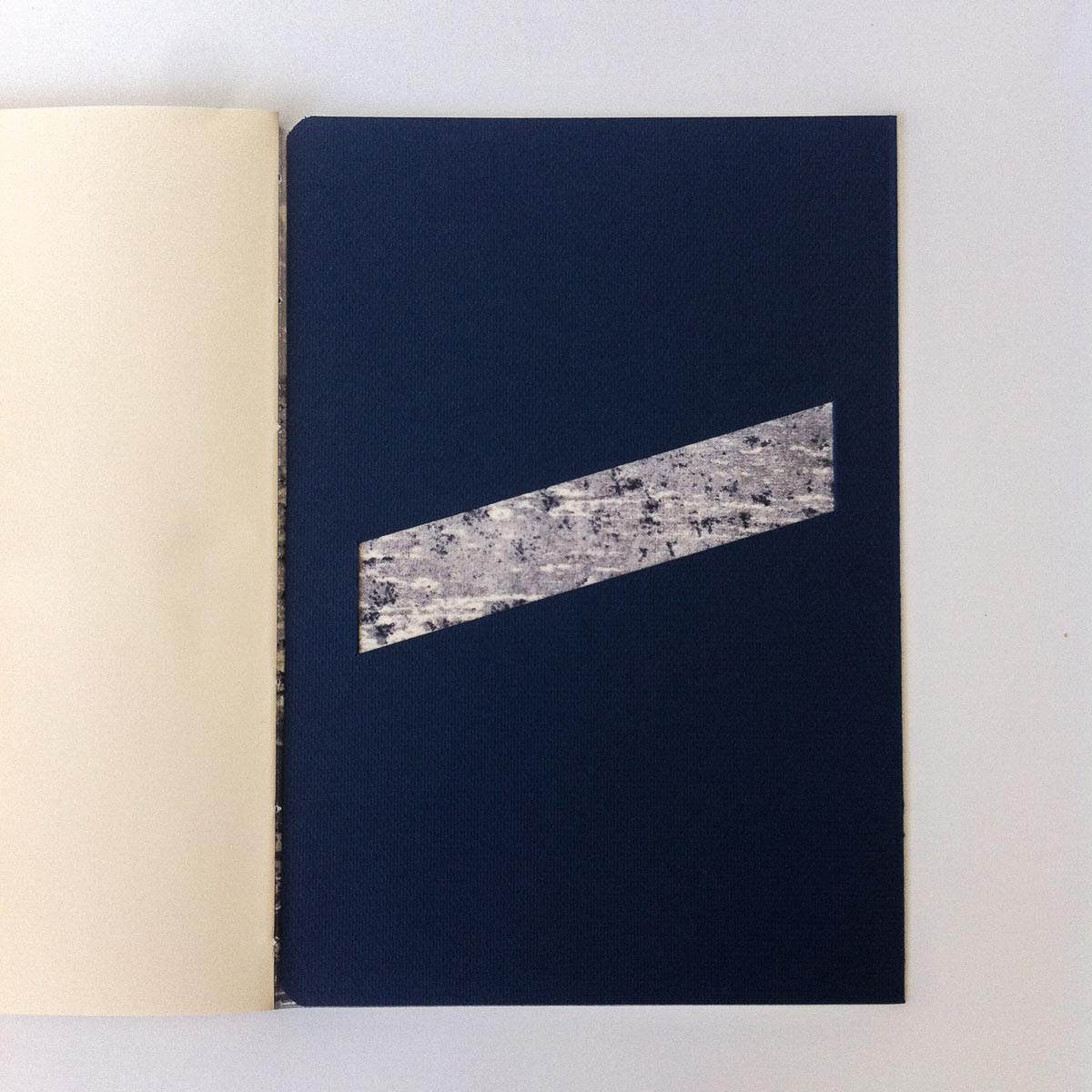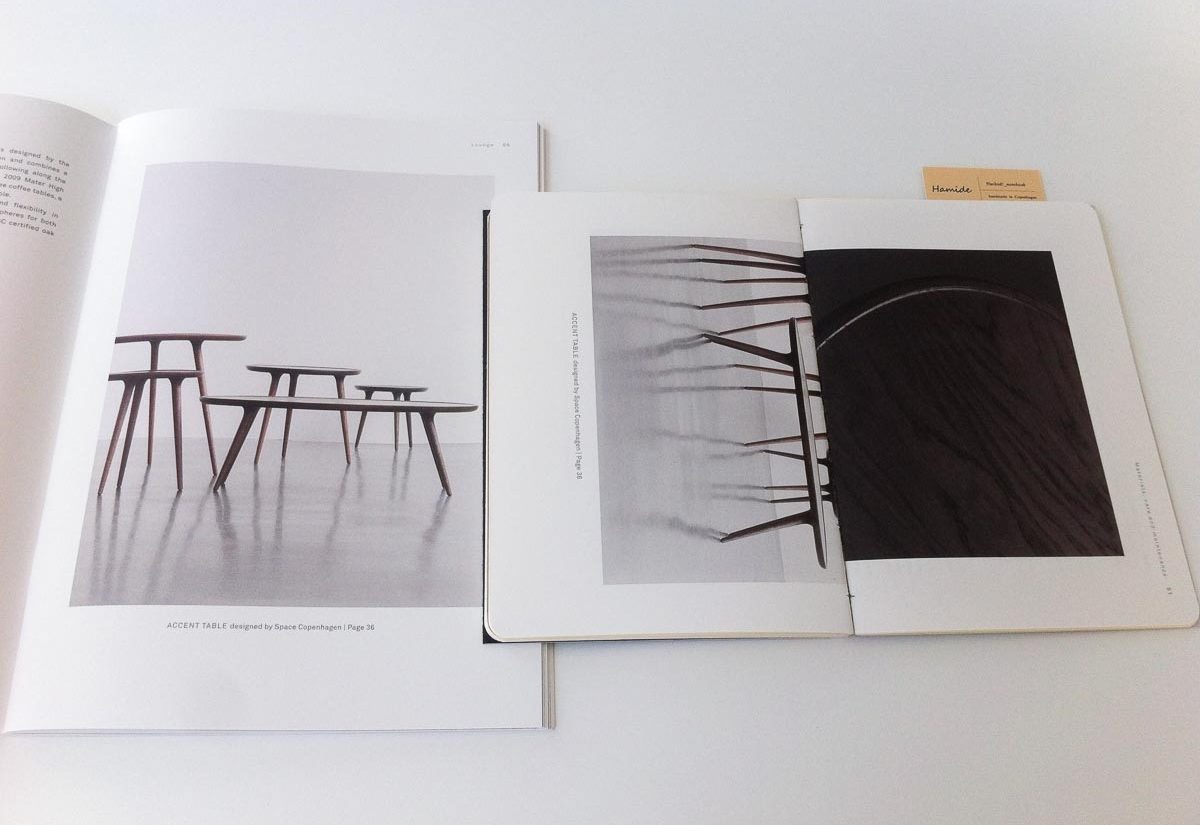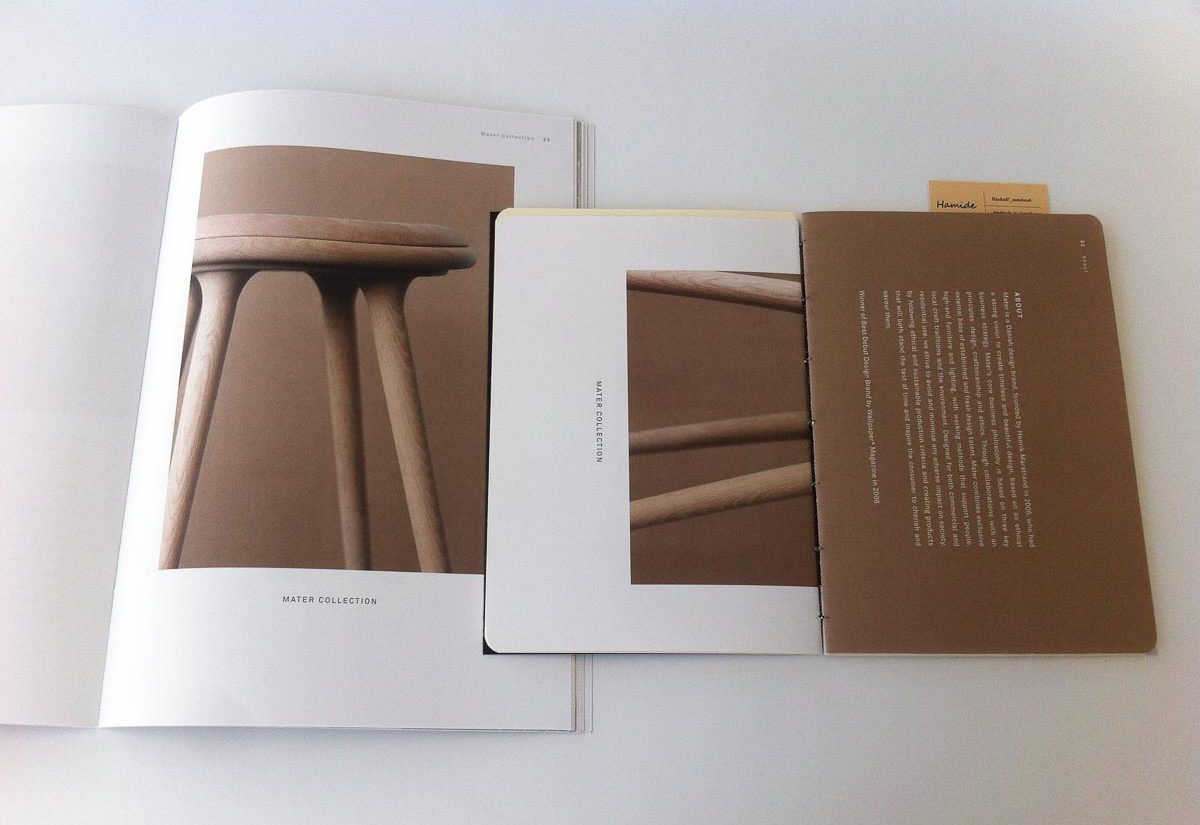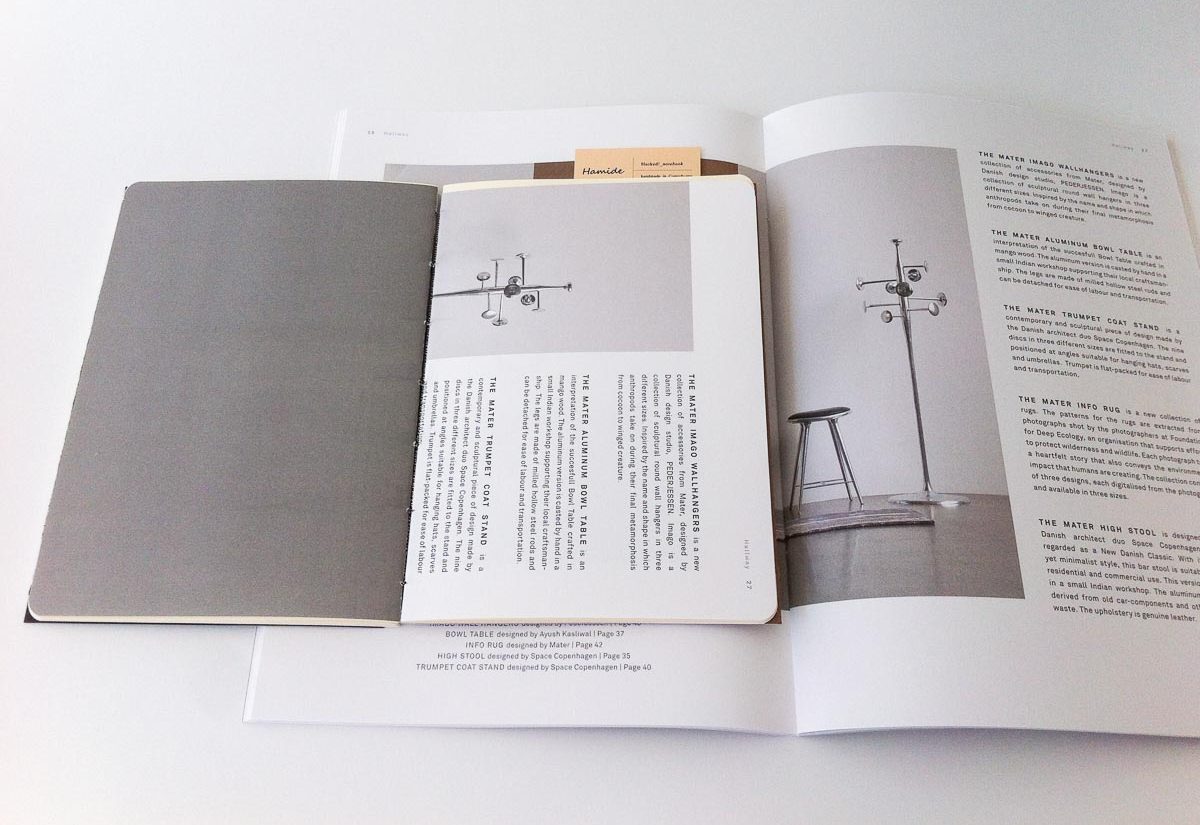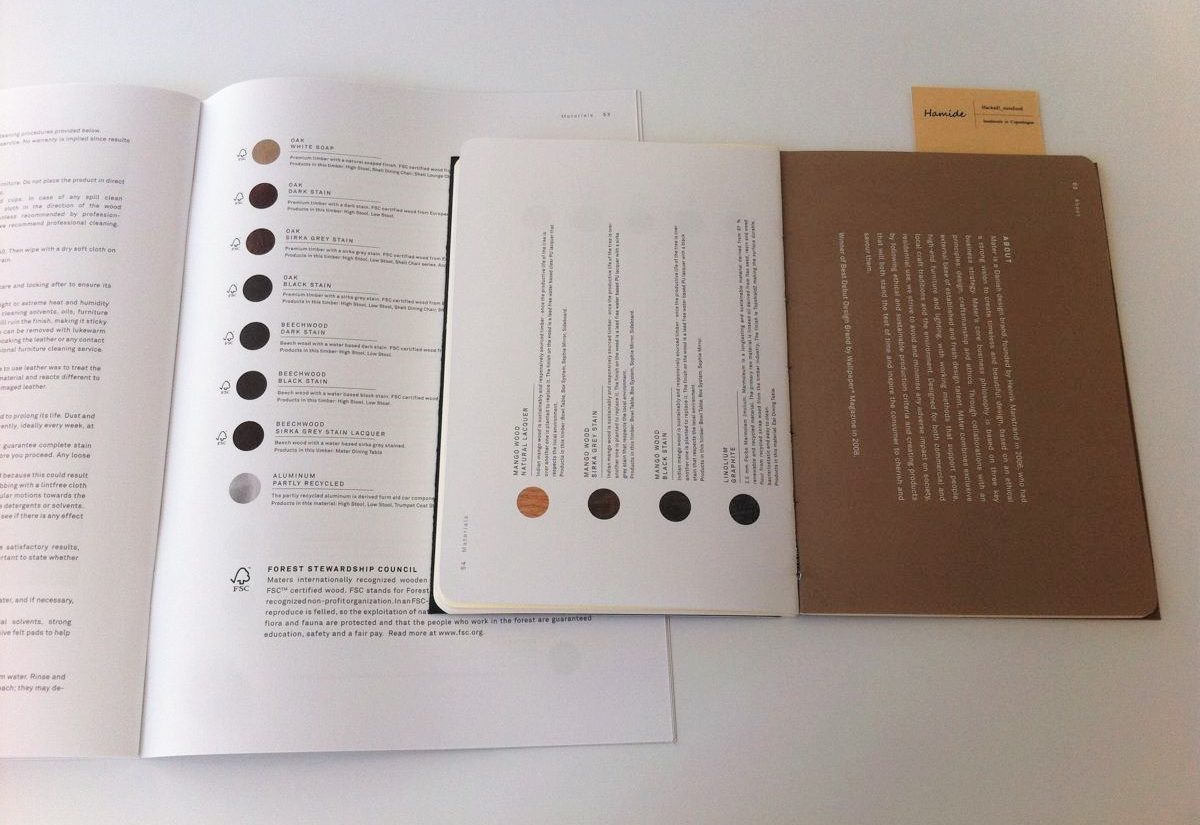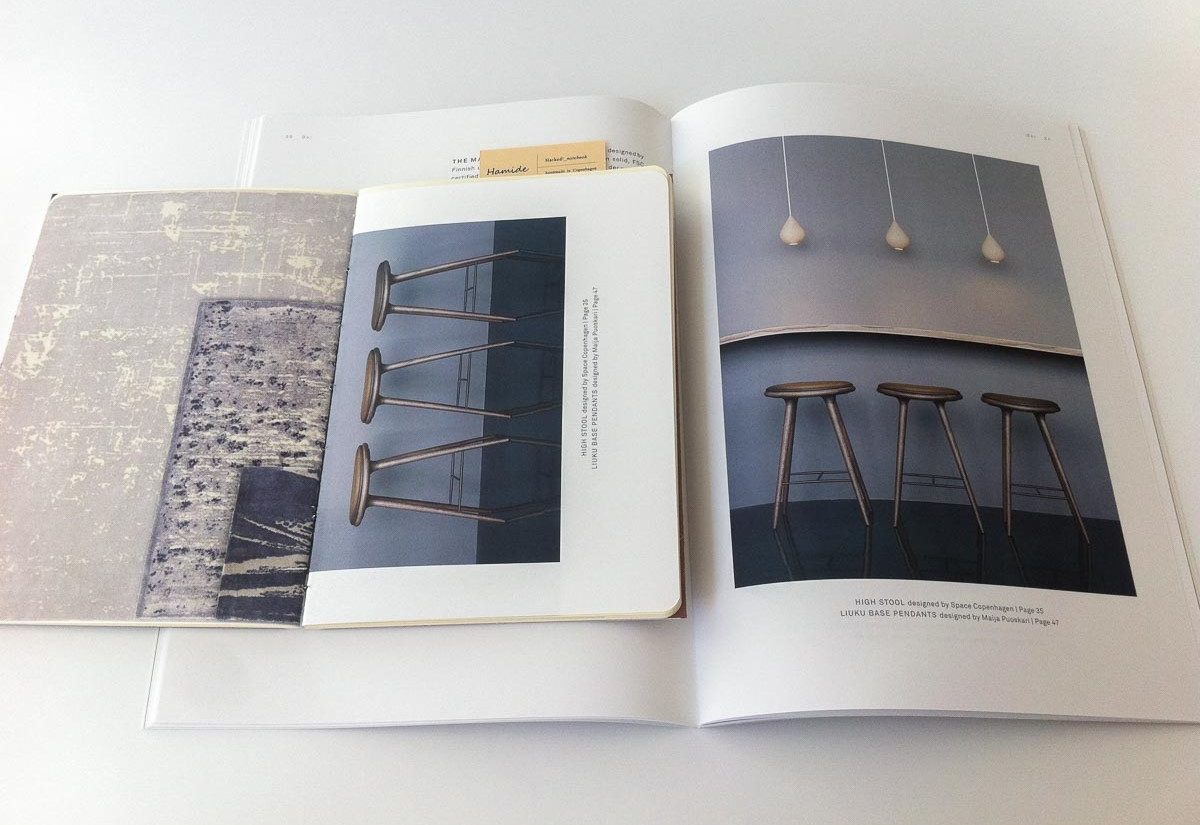 The one of a kind paper card holders in this collection and their packages are hacked from Mater's product cards. The design is based on the original Hamide card-holder first introduced for the "A Simple …" collection but was modified slightly to respond to the needs of the material. The hand-stitched card-holders are not only significant for their craftsmanship value but also for its ability to use the existing graphics, the product-package relationship, and the zero-waste production method.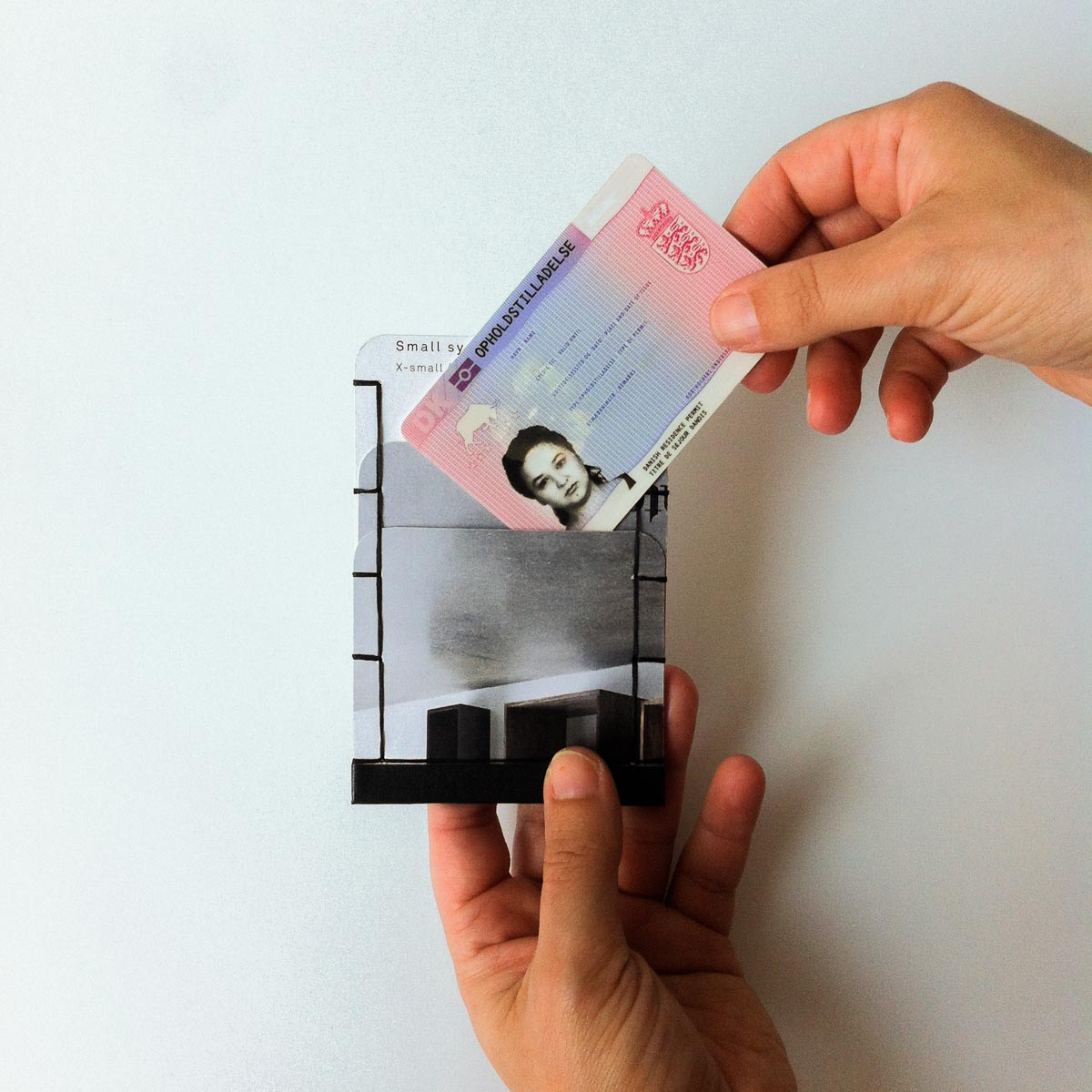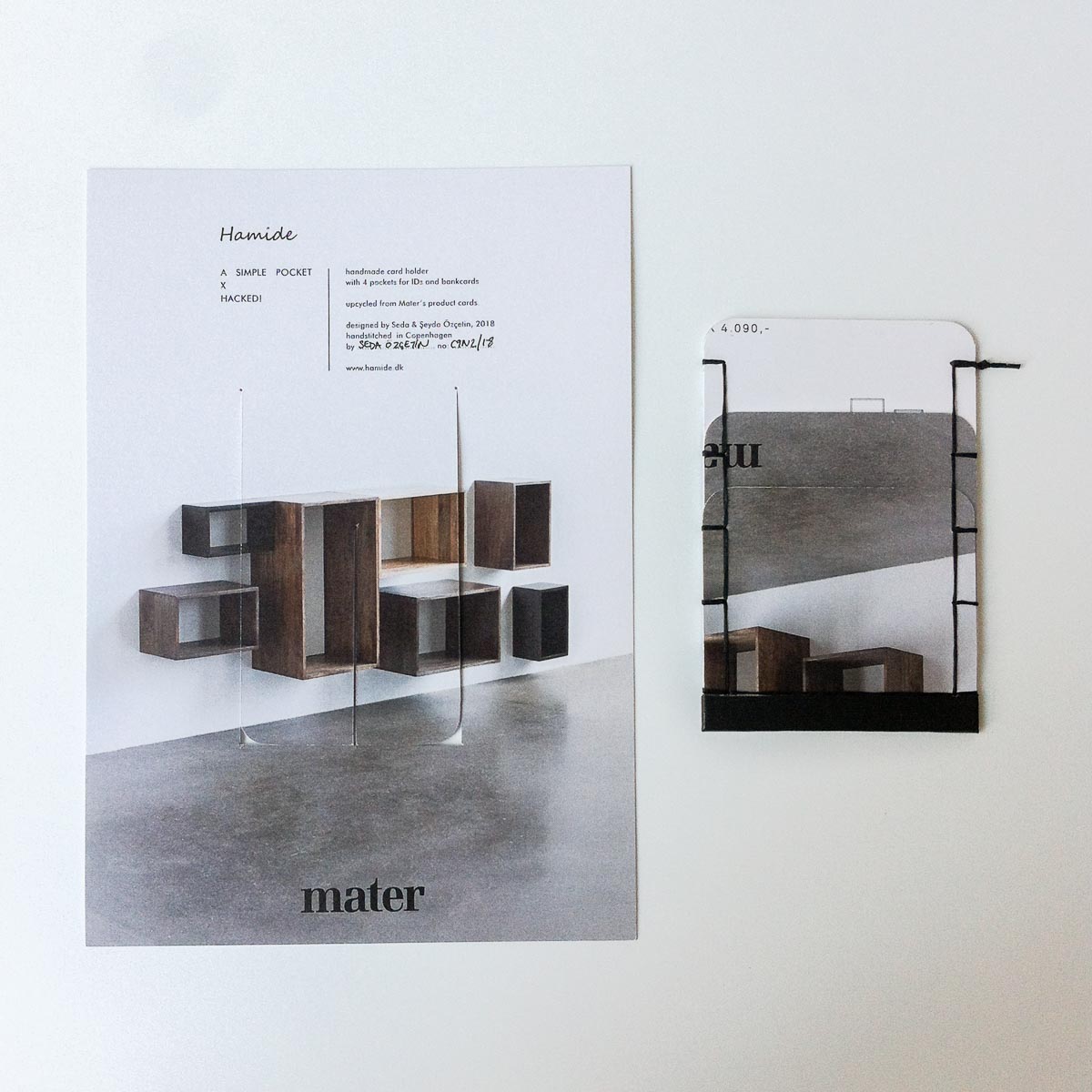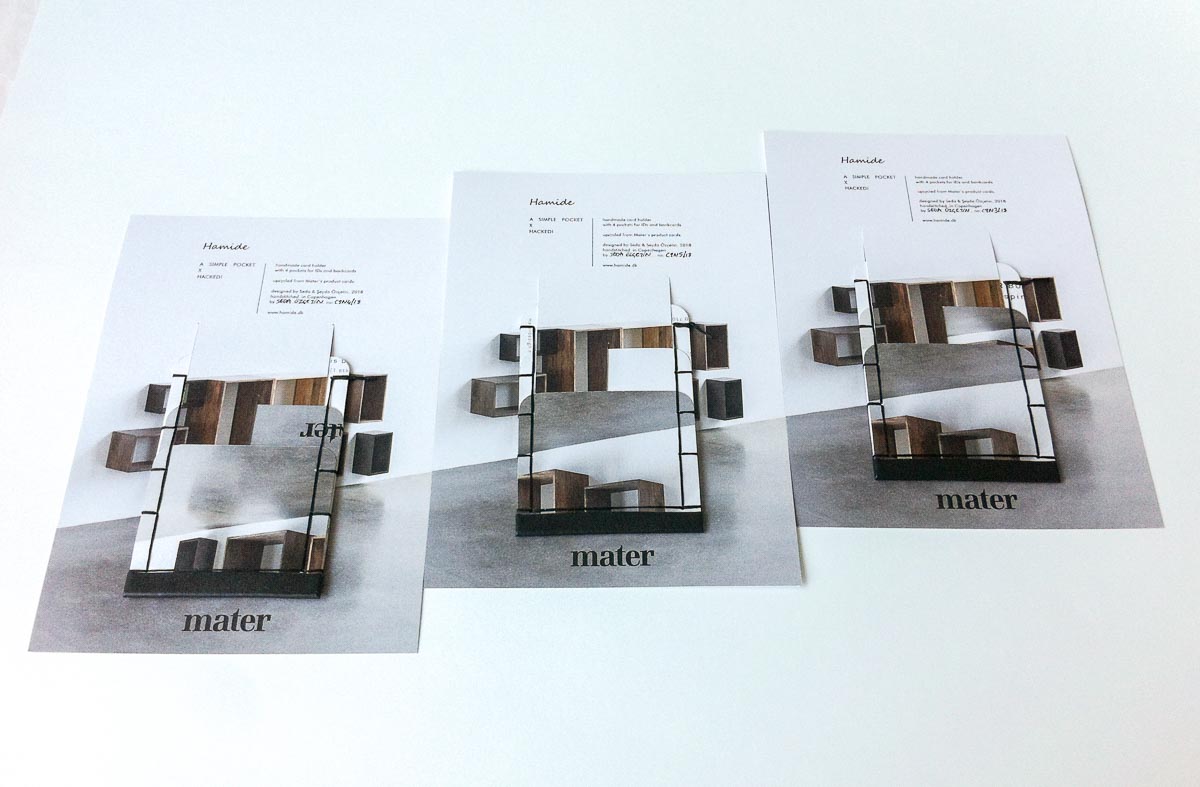 Take a Look at How It All Looked at Mater
We visited Mater Earth Gallery in Copenhagen during 3 Days of Design and wrote about it on our blog.
3 Days of Design Our exclusive "Hacked!" series for the Mater Earth Gallery was on display during 3 Days of Design, which is the leading annual design event in Copenhagen. We paid a quick visit to the gallery to see the exhibition. Wow! Such an amazing spacious space in NordVest! We loved how our products were…