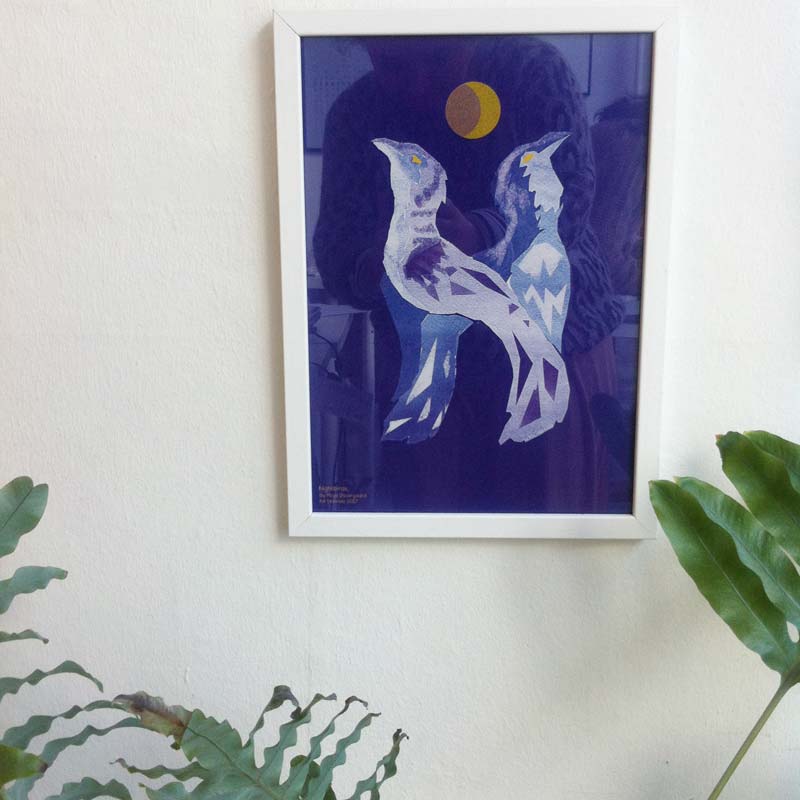 We asked upcoming designer Maja Østergaard Nielsen to design an art print for our collection "H for Hamide". She was asked to interpret the values of Hamide such as sustainability, openness, humanism, minimalism as well as her own experiences with Hamide through typography and specifically with design of an H letter.
"Through the stories shared with me by the sisters Seda and Seyda, there was especially one which gave me and understanding of Hamide Design Studio's story and foundation. Hamide Yanç Özçetin used to describe her daughters as night birds, as they would always be up all night doing all kinds of projects. They continued to do that, but now under the name Hamide design studio. My design is thus inspired by the idea of the two night birds with the freedom and mystic I think is in the stories of Hamide design studio." says Maja Østergaard Nielsen.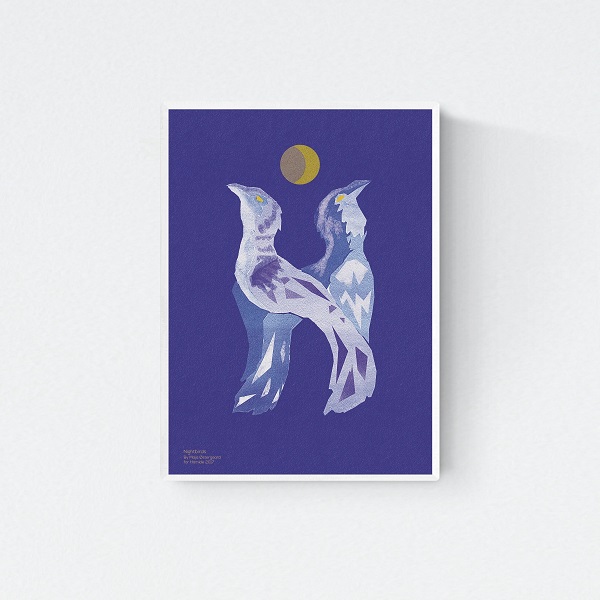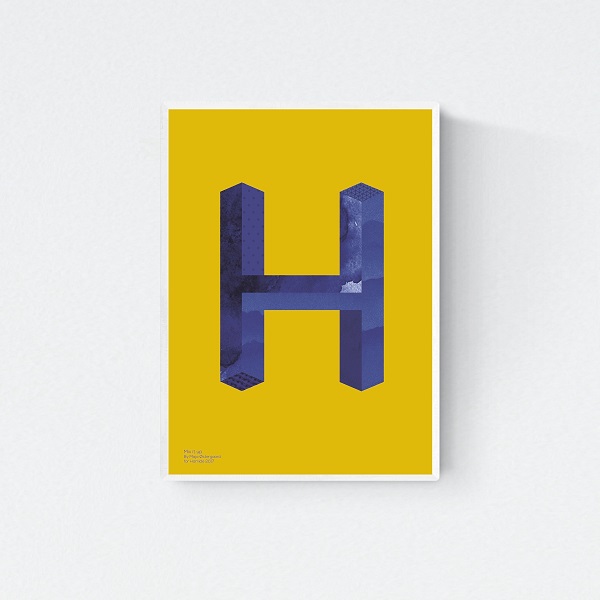 "I was invited by the daughters of Hamide to interpret their values with inspiration in their designs and stories about their mother and honorary co-founder Hamide Yanç Özçetin.  In the many stories and design values I found a big openness and room for differences which I wanted to translate through my own visual language. The H thereby formed a space for me to represent difference and at the same time connection through the means of textural surfaces in different spaces. " says Maja Østergaard Nielsen.
Maja Østergaard Nielsen holds a master of science degree in interaction design from Aalborg University (Campus Copenhagen) in Denmark. She has worked with various projects in visual design, UI and UX design. She also has an extensive background in graphic design and illustration, with her own production of illustrations. Maja is inspired by the possibilities and creativity in visual media and is occupied by the aesthetically, visual and tactile design of digital as well as physical products in both printing, illustration and interaction design.