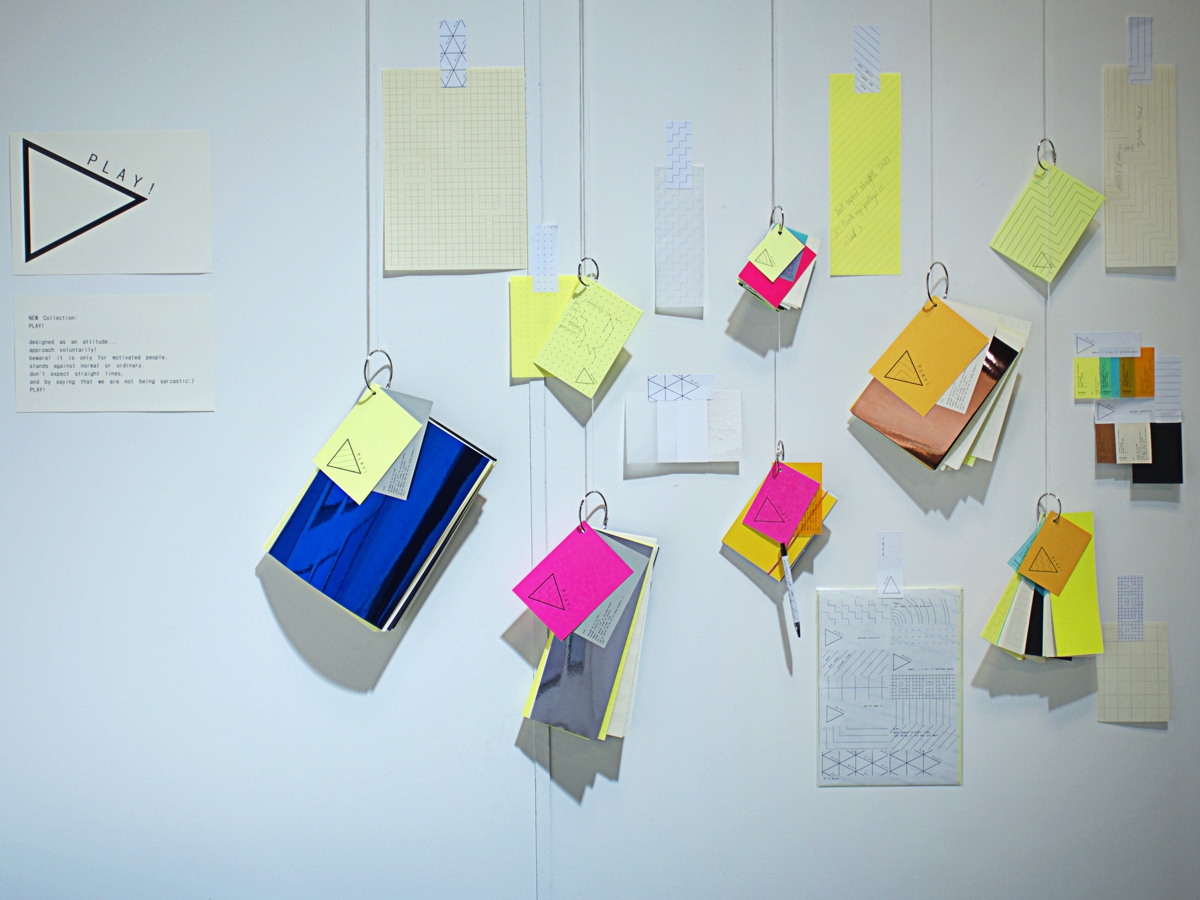 PLAY!
designed as an attitude…
approach voluntarily!
beware! it is only for motivated people.
stands against normal or ordinary.
don't expect straight lines,
and by saying that we are not being sarcastic : )
PLAY!
This collection consists of notebooks, postcards, papers, stickers, and games. Each notebook is composed of pages with different layouts, textures, and colors combined with a ring with an aim to give the user a flexible usage. Postcards, papers, and stickers also feature the different layouts. The first game introduced within this collection is a "tic tac toe" game designed as a desktop accessory.
Photographs by Signe Chiper-Lillemark
Art Direction by Hamide
Notebooks
Each notebook consists of pages with a variety of textures, colors, and layouts. There is no standard. Each notebook is different.
Game
Tic tac toe is introduced as a desktop game. It is made of plywood.