Test Ride: Tulle Sacs
– for the Slow Living Enthusiasts
If you have noticed, we keep going on and on about how sustainable our mother, aka our honorary founder, Hamide is. So, she was a slow living enthusiast, actually, slow living practitioner way before slow living became a thing. She was so obsessed with "not wasting" anything. Moreover, she would go the distance to reuse anything. For example, she would rinse the plastic bags of pasta and would reuse it to pack our lunch for school. Now, everyone uses one time bags or stretch film even though it is like so difficult to use.
Spending some time in our childhood home this year, we found the things she made and put aside for us, for our future homes. A common characteristics of these objects is that they are made out of leftover materials. One of the objects in these packages was the tulle sacs she made out of leftover tulle. She made these to use as laundry bags. But in addition to this scenario, we found them a new usage as well!
OMG! What is it?
Well, being annoyed with the number of plastic bags you have to use when you shop for vegetables and fruit, we thought it would be great to use these tulle sacs for bazaar shopping. They are perfect because they are reusable. So, before every bazaar trip,  all you need to do is to pack your tulle sacs with you. They weigh so light that it doesn't effect the price much either.
So, using mom's tulle sacs for some time, we decided to make some more. Passing by a tulle shop that sells leftover tulle pieces, we bought some. They had really nice dusty colors. Our lead designer Seda quickly sew a couple of them in different sizes like she was sketching. The other day, we took them on a test ride. The experience was great! We were not only the most sustainable couple at the bazaar but also the most stylish. While the rest went home to throw away the plastic bags, we simply placed the veggies in the fridge with their sacs. Now, the fridge is also looking great 🙂
So, what is next?
Obviously, being the change-makers in slow living as well, we will produce some more so that more people use reusable sacs for shopping and we reduce the amount of plastic trash.
This means we will be busy deciding on sizes, sourcing materials and most likely finding a small atelier to produce these.
Stay tuned!
This is how they looked in action!
Some sellers at the bazaar immediately embraced the tulle sacs. We got compliments as well like how smart it was to use these sacs. Some teased us about our environmentalism. So, we would say the test ride went great!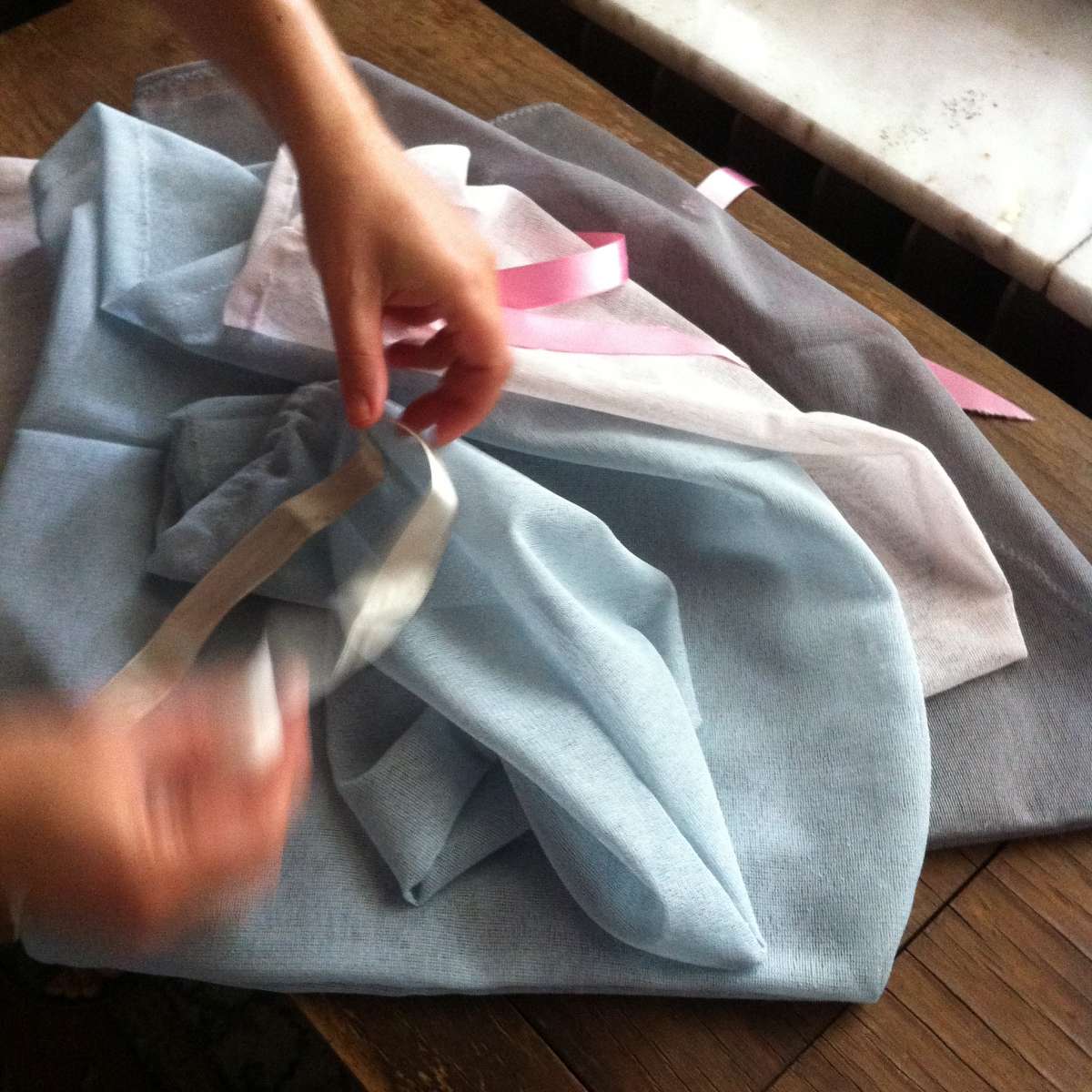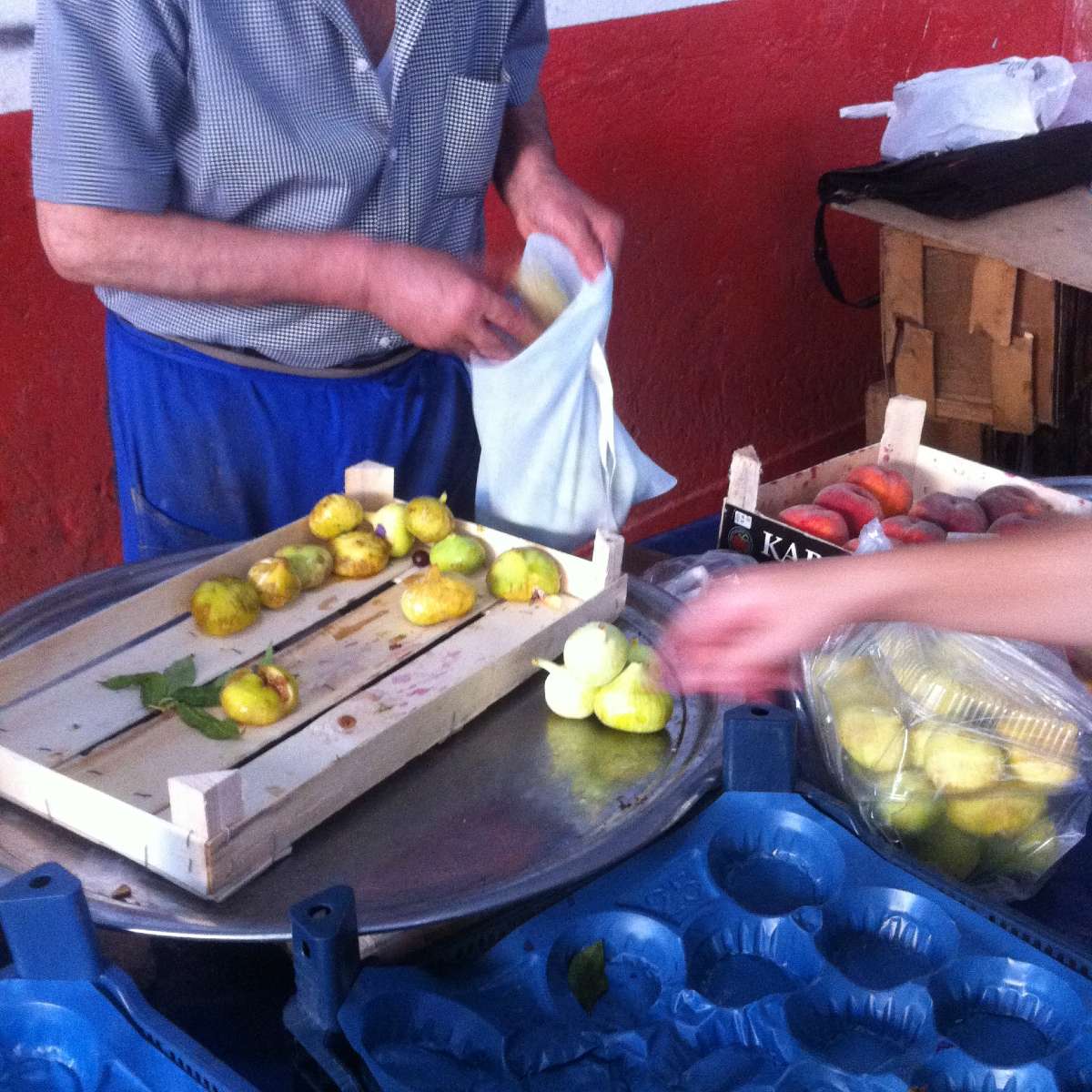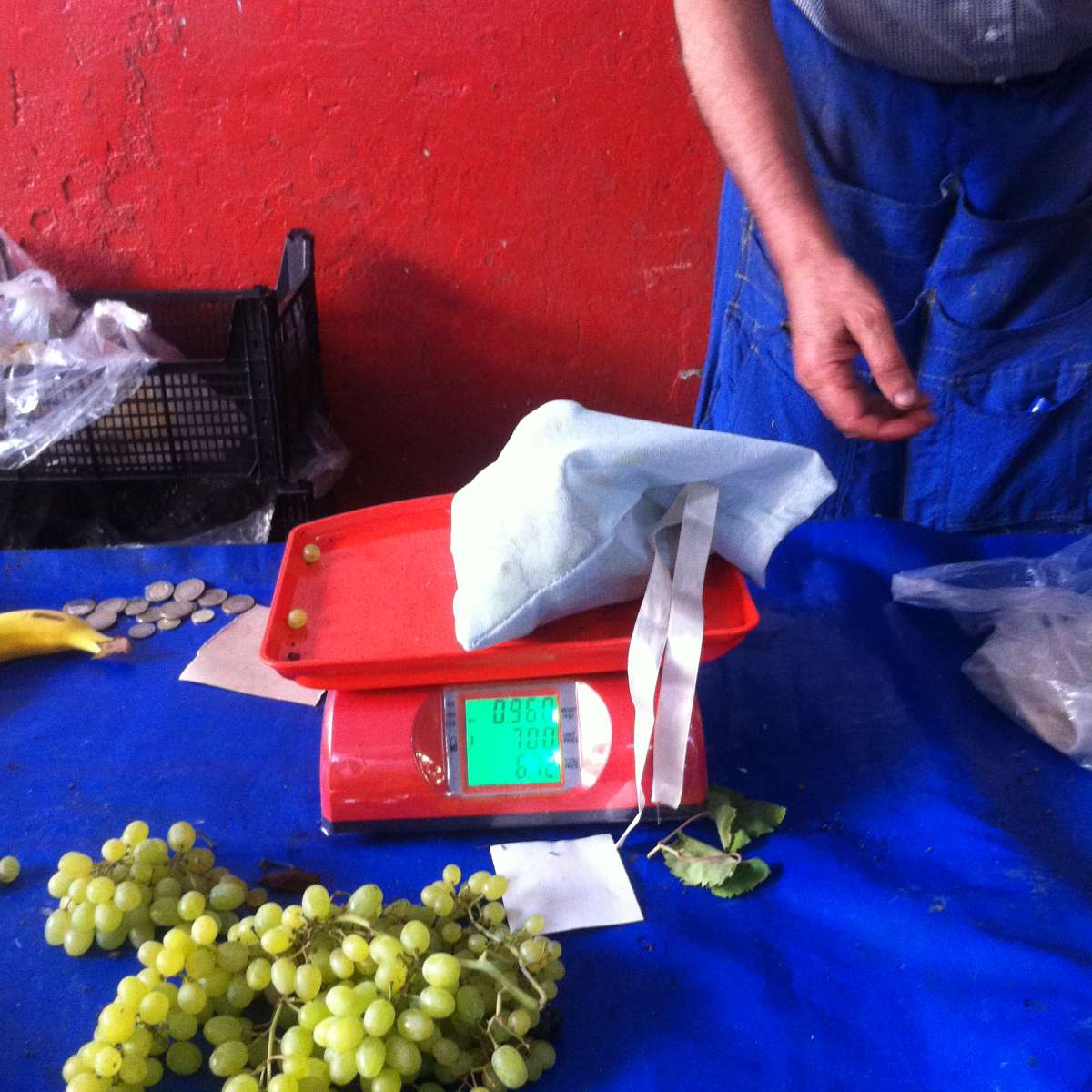 To the Late Birds
If you are a little bit late to the whole slow living and sustainable being game, you can start by acquiring yourself some reusable shopping bags. We have got you covered!