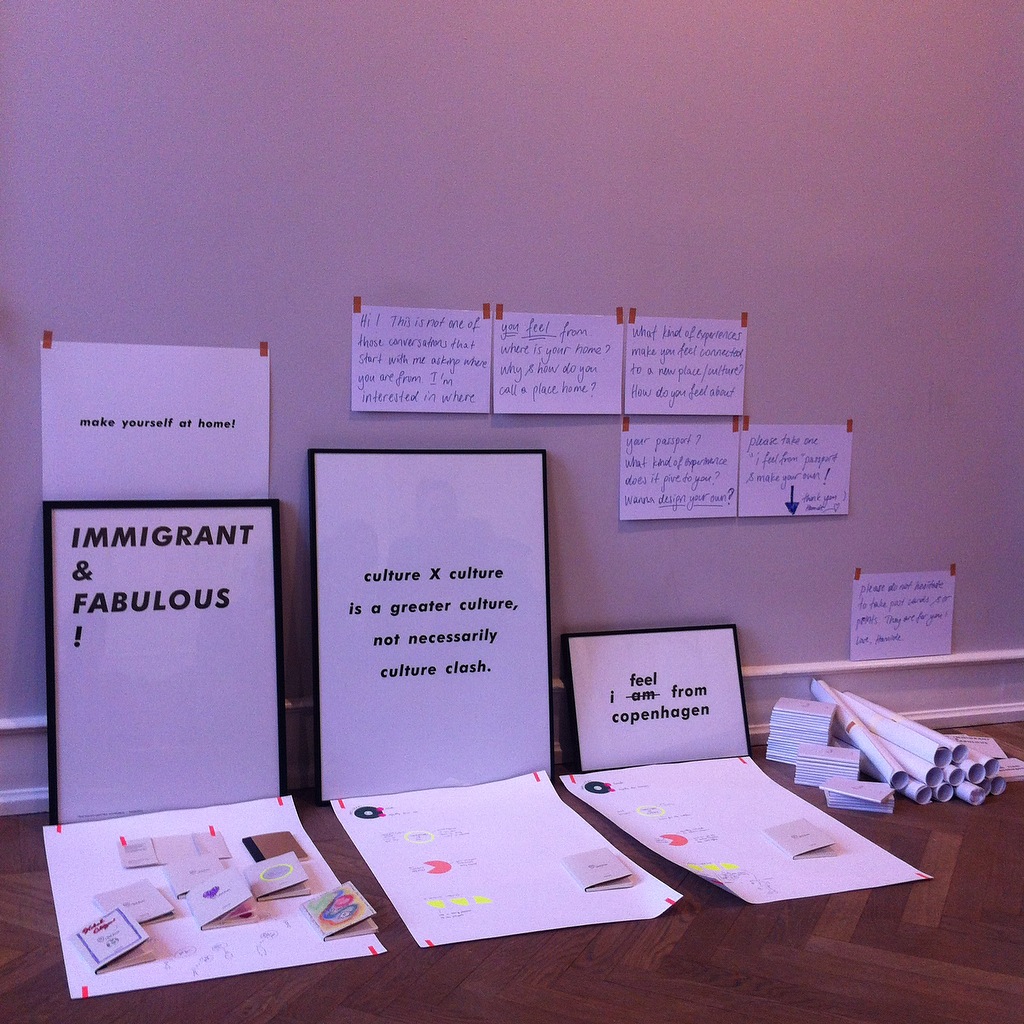 I Feel From Social Movement
a social movement challenging the focus on nationality with a new way of defining self which is based on feelings of belonging to rather than race, nationality or place of birth.
Fit in This Box
We tend to make sense of people through stereotypes. In international environments, the stereotypes are mostly based on our nationalities. Many people struggle with these stereotypes and the prejudices, feeling being put in boxes that limit them and are far from representing their identities. This stereotype based world view prevents people to get to know each other and connect. It creates walls between people.
This was our experience when we moved to Scandinavia. We were put in the Turkish women box which was associated with oppressed, uneducated, non-intellectual, not feminist, Muslim stereotypes. We found ourselves answering questions over and over again about our religious believes, alcohol consumption, pork eating in our initial interactions. The questions were on the surface, far from curiosity but more like an interrogation based on a check list. This experience, both made us feel alienated and also encouraged us to think about this national identity issue and come up with a new way of approaching it.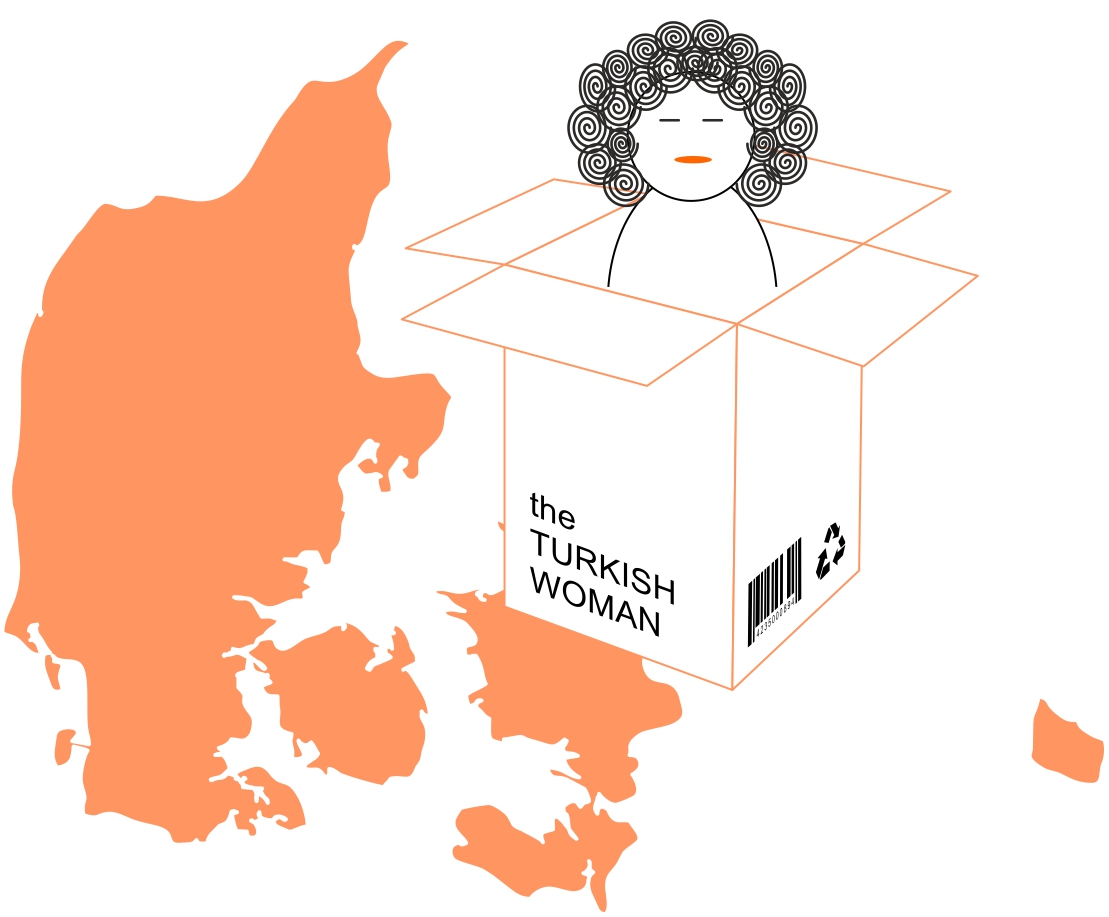 A Shift
I Feel From argues that today the world we live in is far from static. The trends and social shifts as globalization, internet, mobilization and so on have resulted in the disappearance of borders between countries; not only physical borders such as in the case of EU but also cultural borders. Yet, the nation state and national identity discourse is still present causing conflicts within countries with multiethnic populations. Hence, I Feel From suggests a shift from static nationality world view to fluid cultures world view.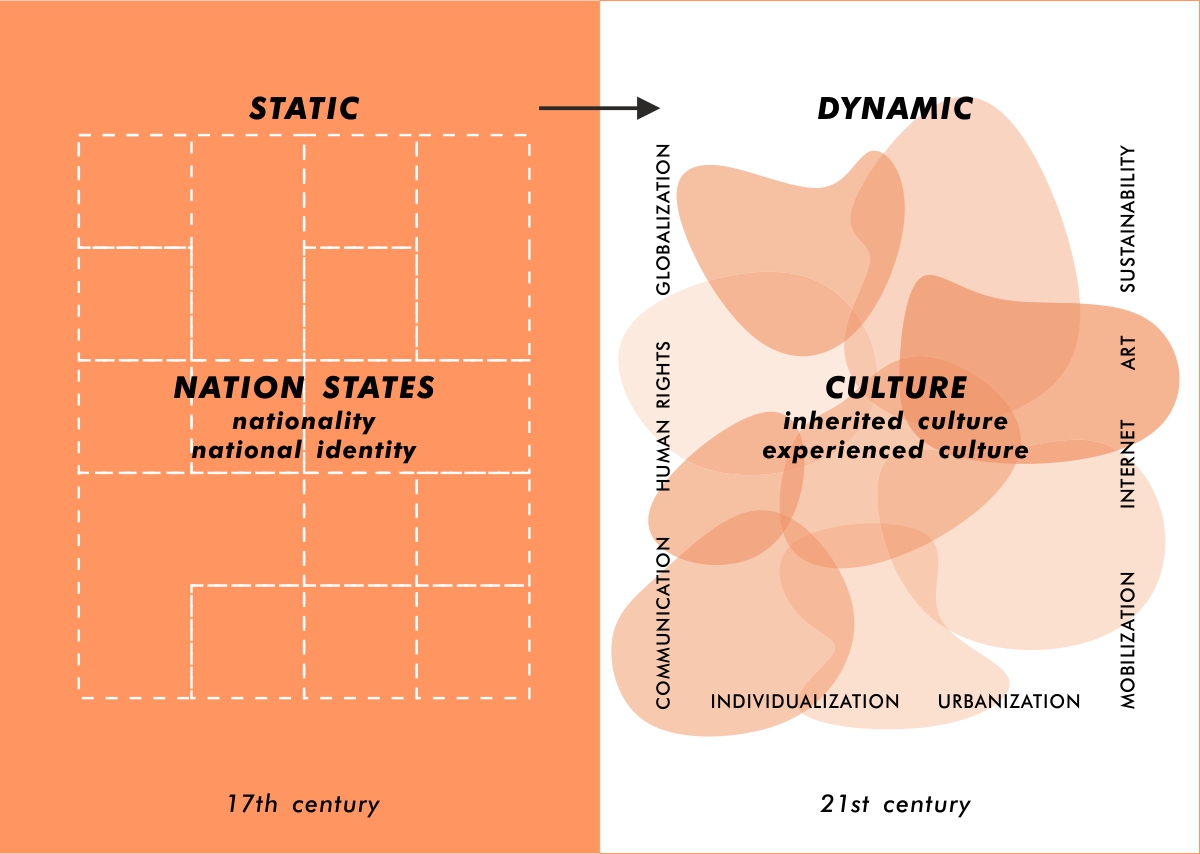 A Dynamic Model
I Feel From accepts a dynamic model based on the inherited culture and experienced culture that we build up through the consumption of other cultures. It argues that people create their own identity through the fusion of a variety of cultures regardless that they are associated with their nationality or not.
The rejection of perceiving individuals as representatives of nations help to remove prejudices, nationality stereotypes and discriminations. It creates an unbiased, open society.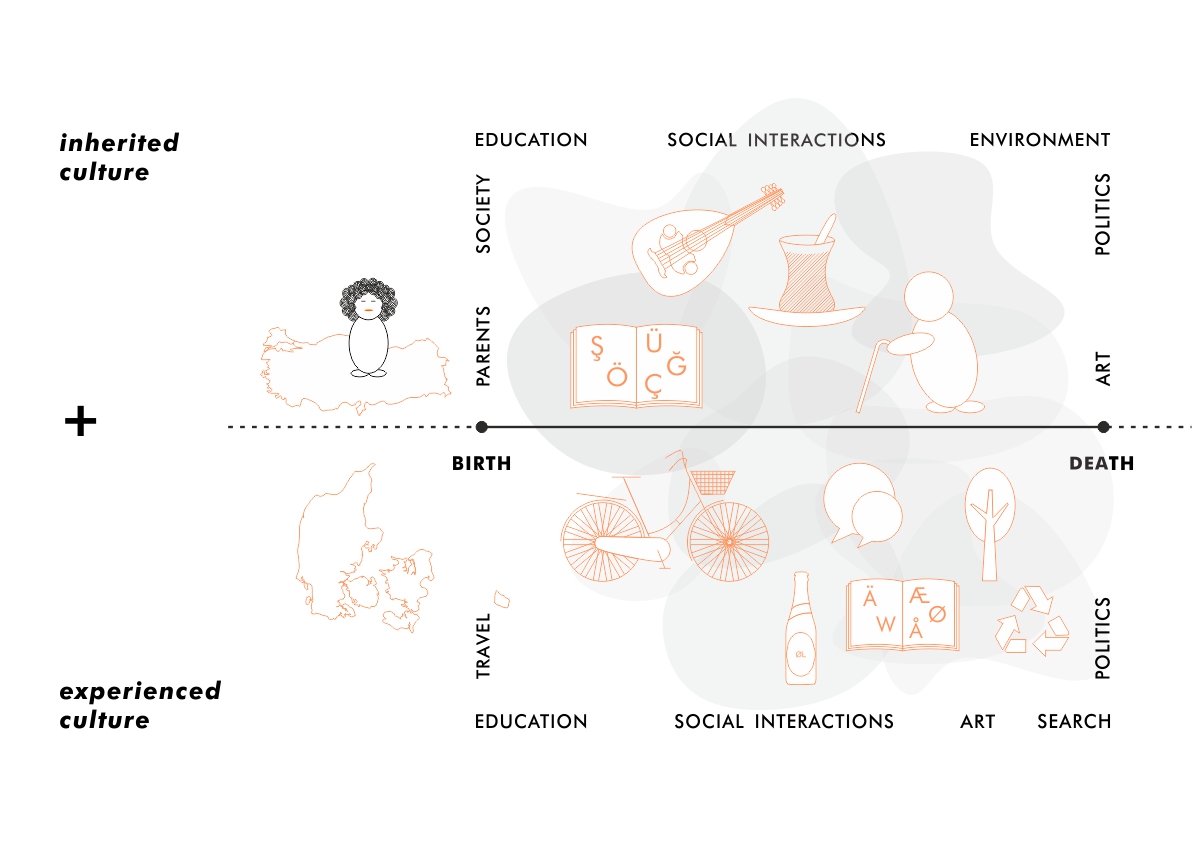 "
OMG! I LOVE IT, HOW CAN I TAKE PART?
Then, do one of the following!
Change the Conversation
I Feel From wants to change how perceive each other by changing the conversation. Instead of the past and the roots, I Feel From is interested in the present. Hence, it suggests a conversation on our feelings of belonging to.
Get Involved
I Feel From has both online and offline presence. The online network, currently a facebook page (the website is under construction), serves as a platform to spread the message, learn others' experiences, connect with like-minded people and shop merchandise. The offline events consist of talks, workshops and exhibitions.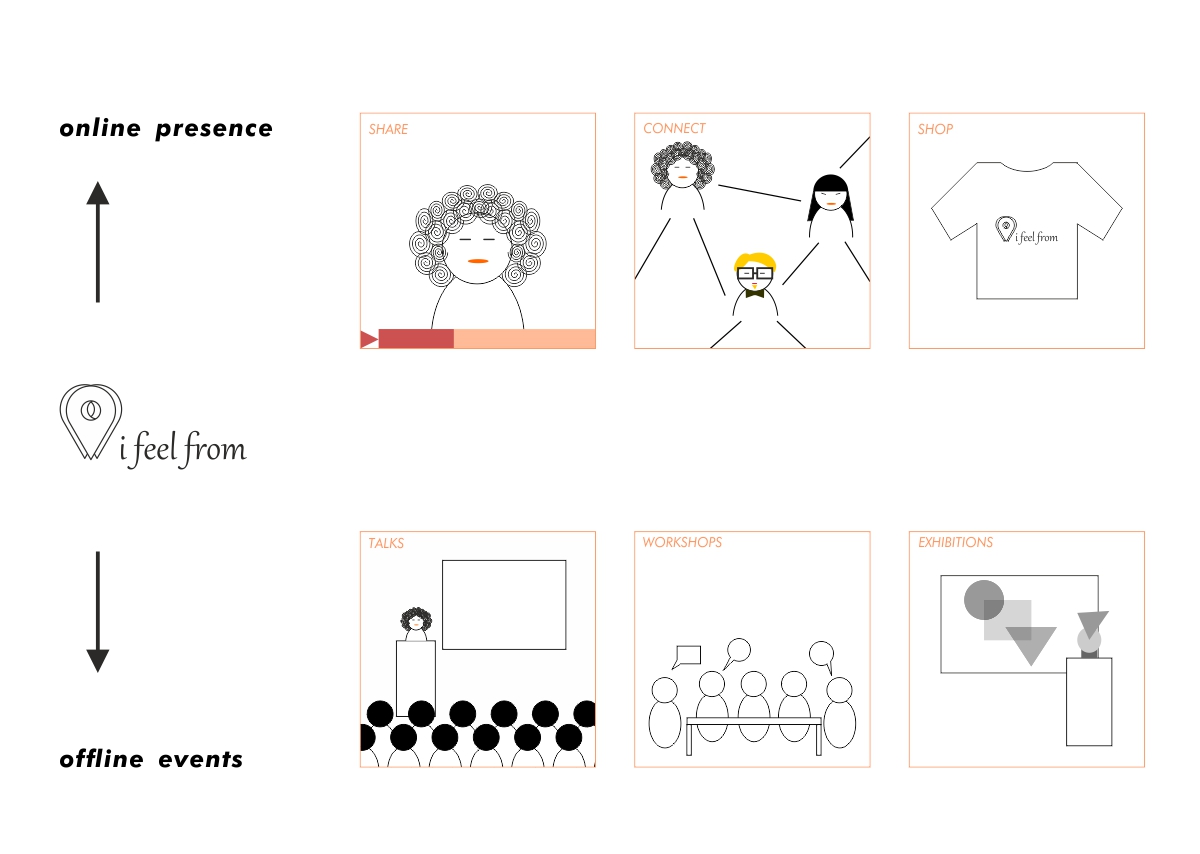 I Feel From Passport Workshops
At the passport workshops participants design their own passports after a discussion on sense of belonging, nationality and identity.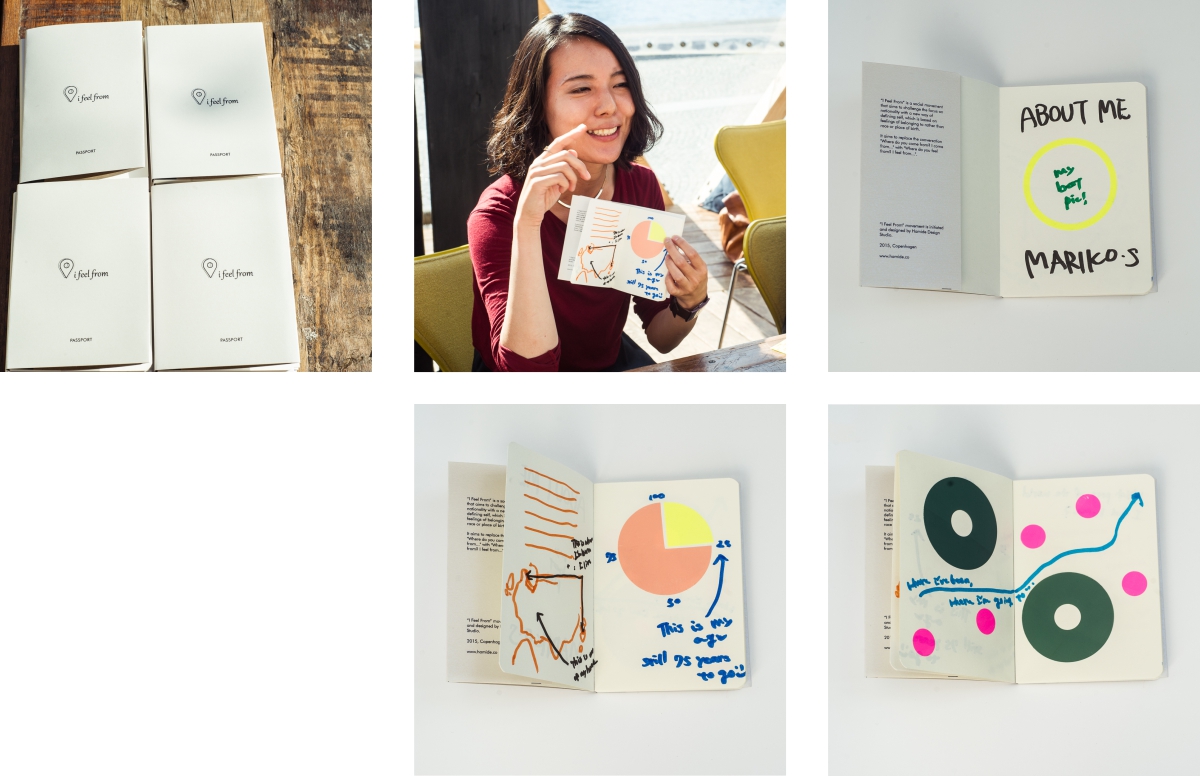 "
I've participated in dozens of workshops in the past, but I Feel From project is the one that deeply touched my heart most. When I met Seda for the workshop, it was exactly the time when I was struggling with my "cosmopolitan" identity – as being an "Asian" in Europe and a subject of isolation, I was unconsciously looking for a gentle encouragement that tells me "I can belong to wherever I want". There it was in the I Feel From passport workshop, I discovered my multiple homes – well, everywhere. I still carry my own I Feel From passport, and I am still in a journey to travel from home to home. I'll forever be grateful for this project!
Mariko Sugita
I Feel From … Workshops
At the "I Feel Fom …" workshops participants express their connection to cities through artistic mediums with an aim to explore what makes that place home? How do memories, values, dreams, architecture, urban design, weather, people, activities influence our connection to different cities?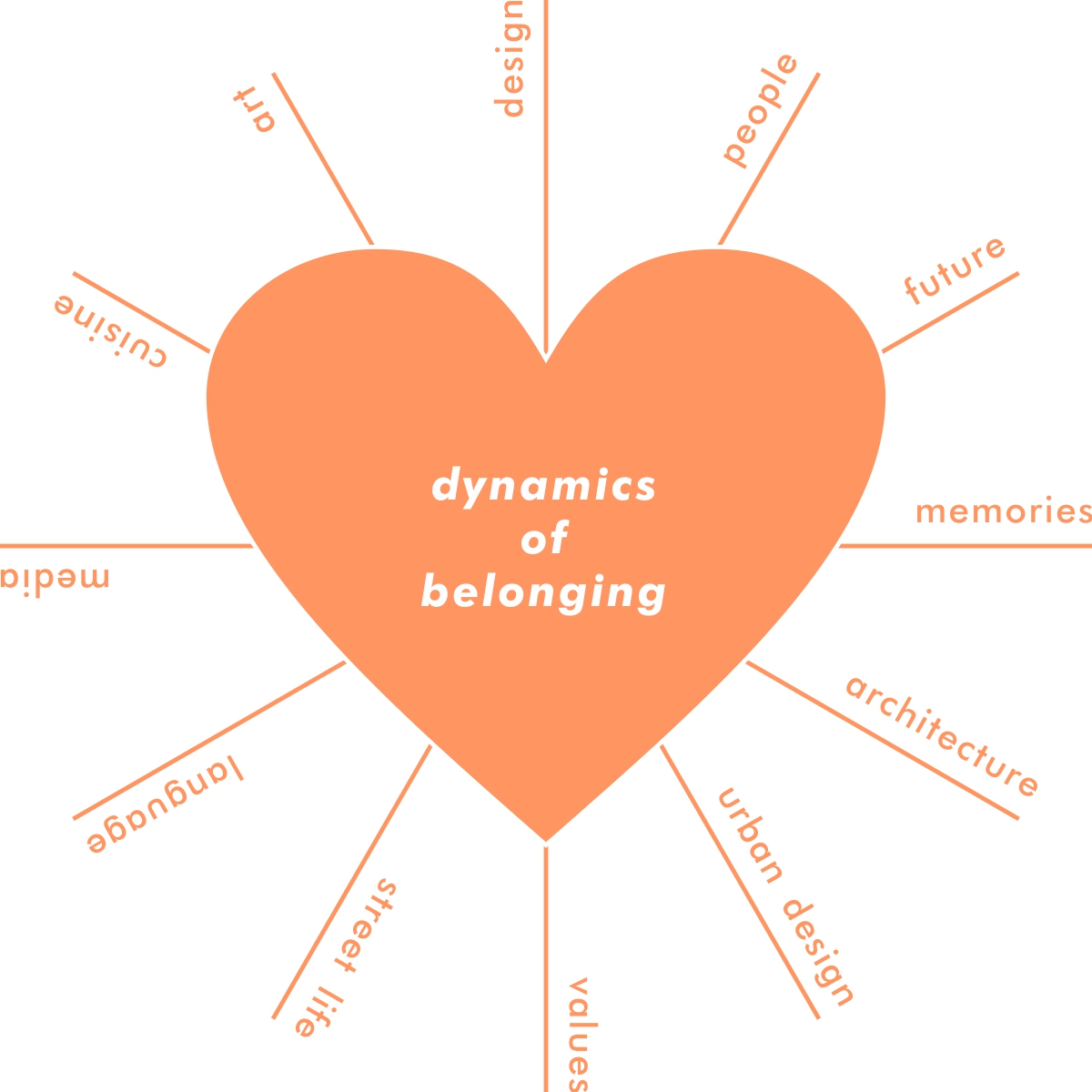 "
I believe that many of us have these secret homes – far away cultures with which we feel a strong affinity, even though we have no official connection with them.
Pico Iyer, author (Kinfolk Magazine, Volume 20, Travel Issue, page 31)
I Feel From Exhibitions
The exhibitions show examples from previous passport workshops. It is also planned to curate exhibitions inviting professional artists.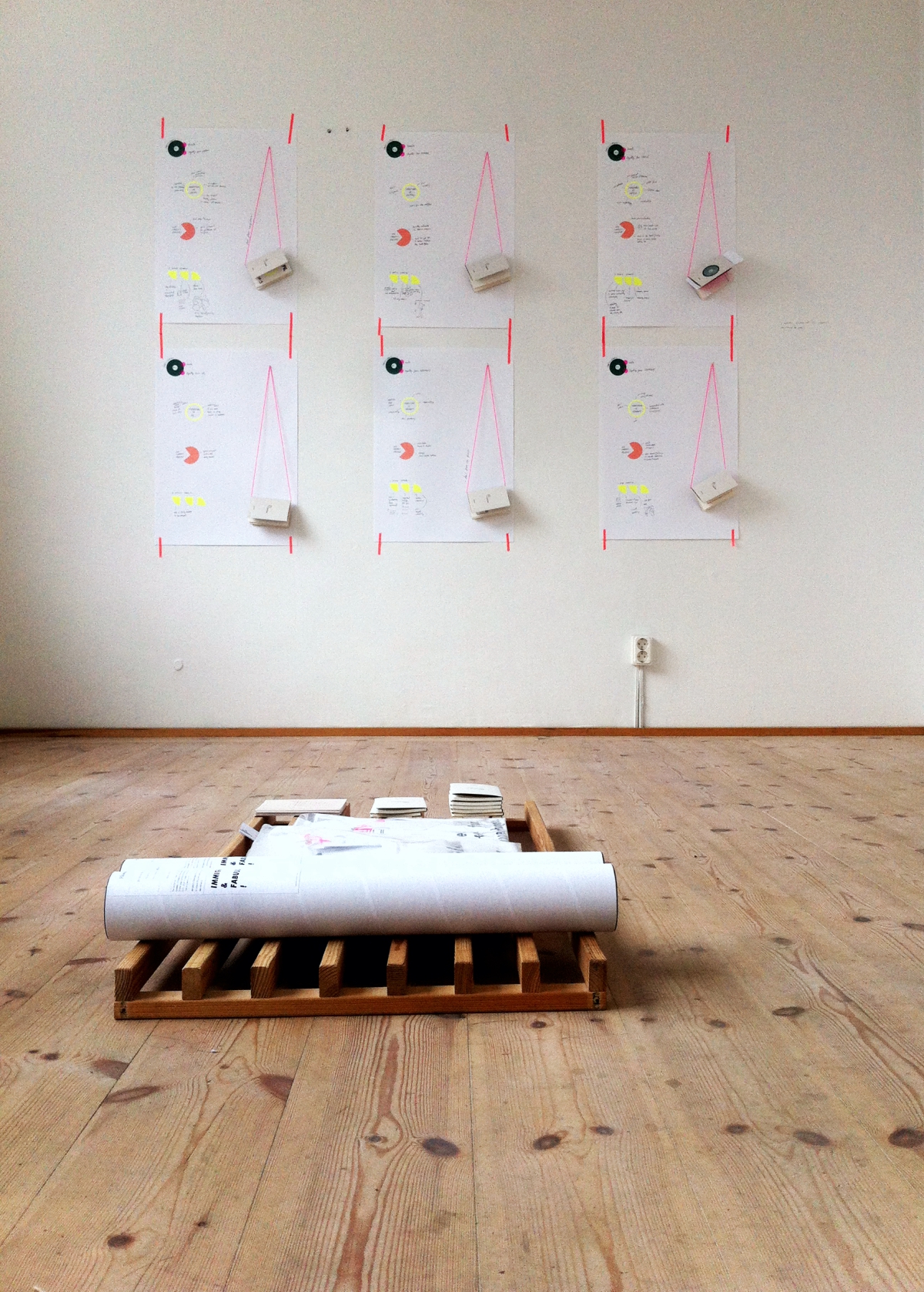 I Feel From Talks
The talks introduce the social movement, how and why we started it and how the audience can take part.
Collaborate
We are always looking for new project partners, with whom we can do workshops, organize talks, exhibitions, etc.
"
The university college UCC in Copenhagen was delighted to have Hamide Design Studio as guests, presenting their very informative and thought provoking workshop "I Feel From Passport". The workshop contributed immensely to our course on cross cultural understanding and intercultural communication. UCC would highly recommend this workshop to other educational institutions and settings.
Justin Karlson, Lecturer MA, UCC
What Have We Done So Far?
Talks
3rd International Conference on Time Perspective, Copenhagen, August 2016
Pecha Kucha #35, Copenhagen, April 2016
Ignite #22, Copenhagen, November 2015
Workshops
Passport Workshop, within Interculturality and Cultural Meeting Course at UCC, September 2017
Passport Workshop, within Interculturality and Cultural Meeting Course at UCC, February 2017
Passport Workshop, within Study Group on Migration Presents, Museum of Contemporary Art, Roskilde, January 2017
Passport Workshop, Kulturstationen Vanløse, September 2016
Passport Workshop, with 8 graders at Copenhagen International School, April 2016
Passport Workshop, Kulturstationen Vanløse, November 2015
Passport Workshop, within Cross Cultural Psychology Course at DIS, Copenhagen, September 2015
Passport Workshop, within Learn, Do, Share Copenhagen, August 2015
Exhibitions
Study Group on Migration Presents, Museum of Contemporary Art, Roskilde, January 2017
Deleby, Copenhagen, June 2016
Space a+, Copenhagen, August 2015
Shop the I Feel From Collection