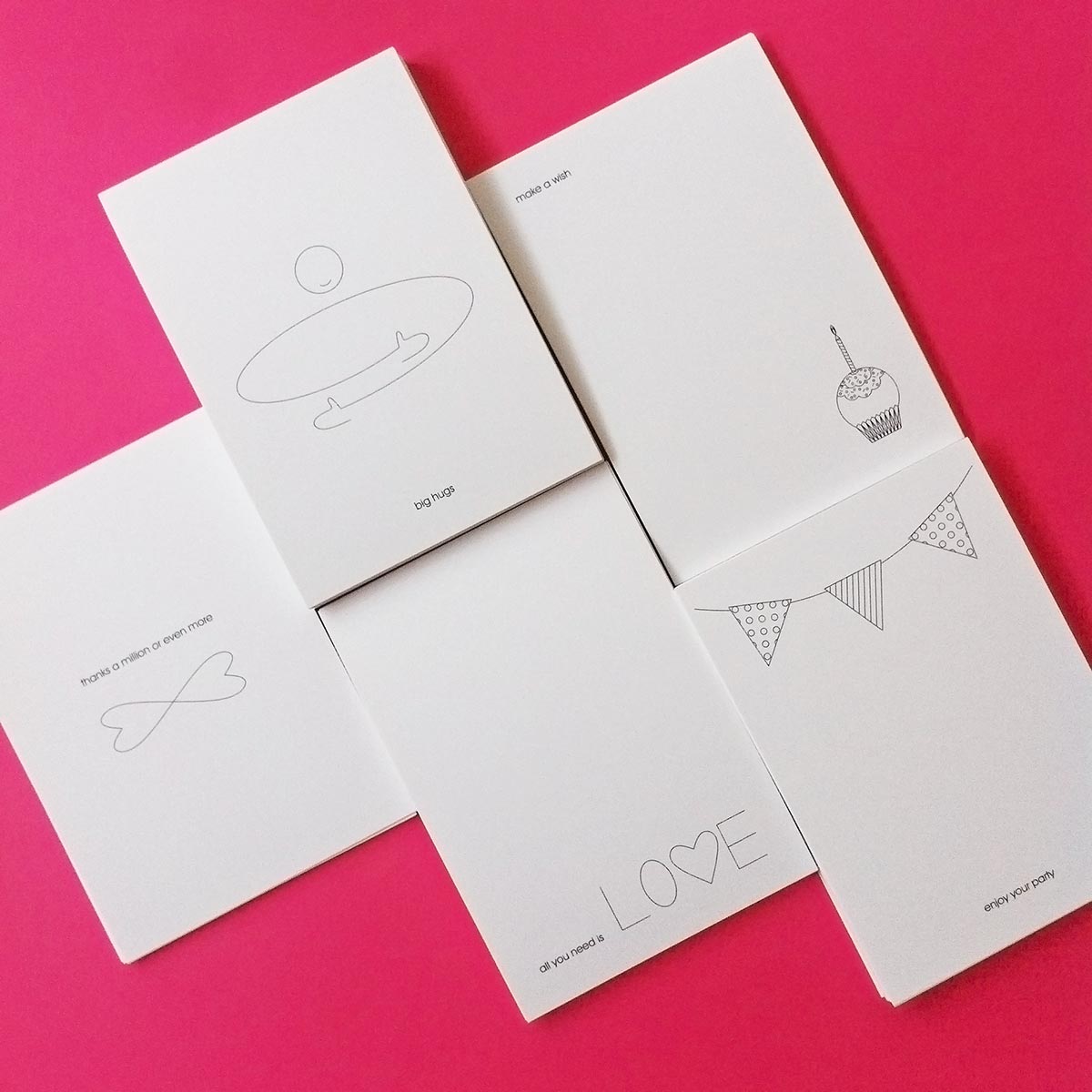 Celebrations do not have to be cheesy. This collection looks into the special occasions in life in minimal elegance.
The collection started with a series of greeting cards to celebrate birthdays and special days, and for showing gratitude, love, and support. The postcards in this collection bring a contemporary and elegant approach to the subject that is mainly dominated by cheesy examples. All the postcards illustrate a common expression from the English language used in such occasions with minimal linework in black and white. The postcards in the series are: make a wish, enjoy your party, thanks a million, big hugs, and all you need is love.
This series of 'thank you' cards offer a more tactile experience with the use of cold press technique.
As time goes by, we understand more how important it is to celebrate and mark the milestones in our lives. Thus, in celebration of our tenth year, we designed the "Ten" postcard. Composed of magenta lines and circles on white background, this postcard effortlessly reflects the minimal aesthetics of the Let's Celebrate collection.
In celebration of our ninth year, we designed the "Nine" art prints and postcards. With the bright color scheme and shiny lacquer finish, the series aims to bring joy to your celebrations.
In celebration of our eighth year, we designed the "Eight" gabardine totebags. While it is our eighth year in business, it might be another eight for you: eighth year in marriage, in life, in Copenhagen, eighth year in a row being a good person, eighth year of your friendship, having eight cats, … The possibilities are endless. So, with this series of totebags, you will mark the day, the month, or the year, and be reminded of your accomplishment every time you use your totebag.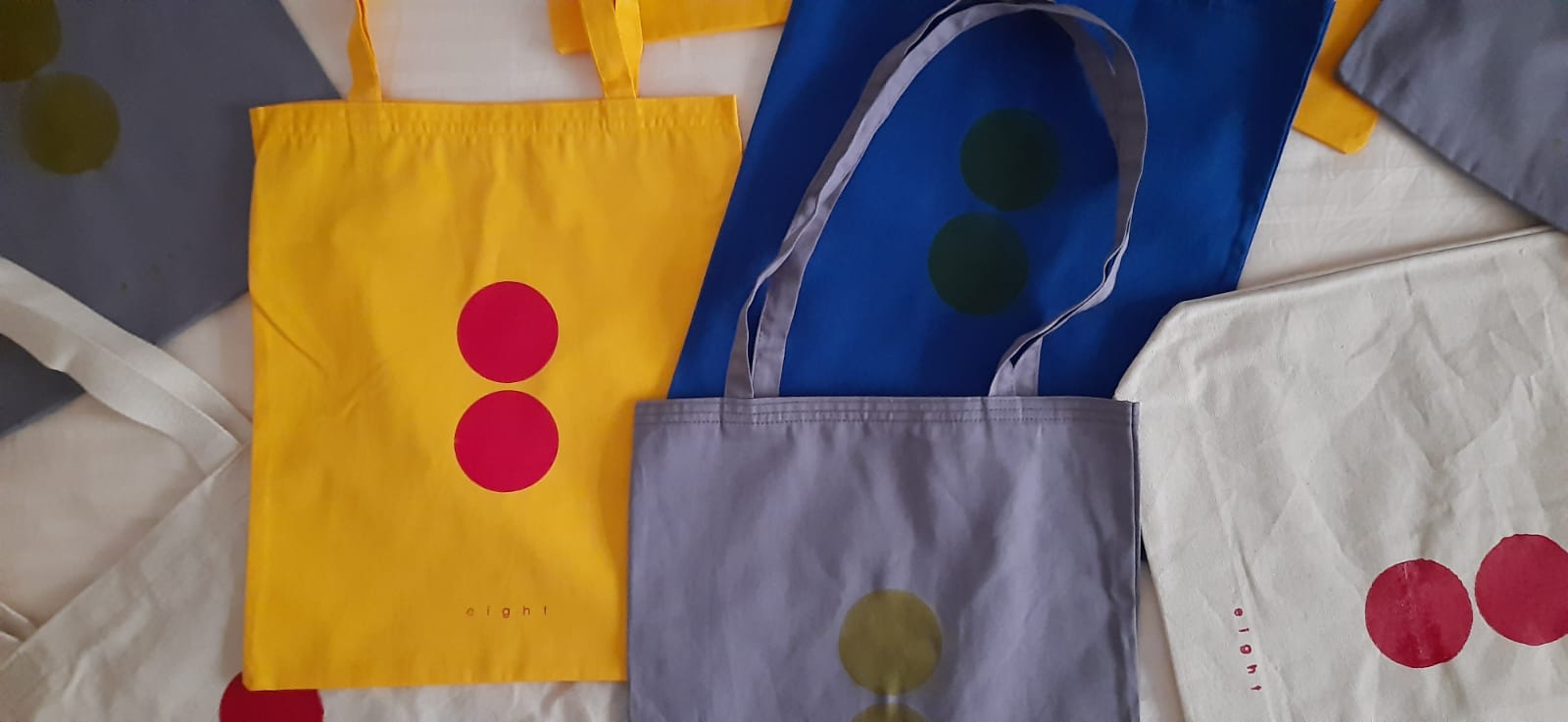 Sale!

Out of stock

Out of stock