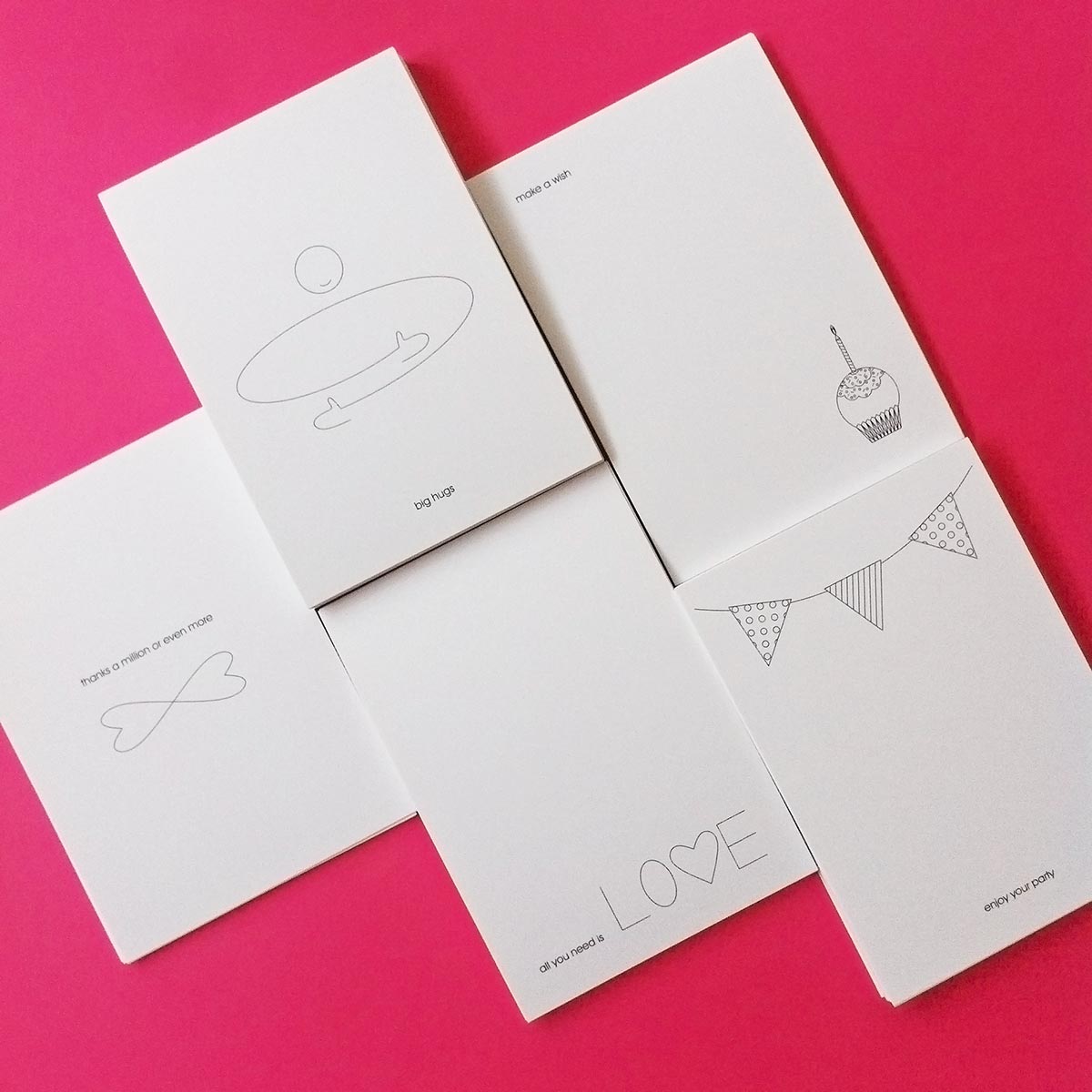 Greetings do not have to be cheesy. This collection looks into the special occasions in life in minimal elegance. It's time to send a good postcard.
The collection currently consists of greeting postcards to be used for birthdays, celebrations, and showing gratitude, love, and support. All the postcards illustrate a common expression used in such occasions with minimal linework in black and white.
The collection brings a contemporary and elegant approach to the subject that is mainly dominated by cheesy examples.
The postcards in the series are: make a wish, enjoy your party, thanks a million, big hugs, and all you need is love.