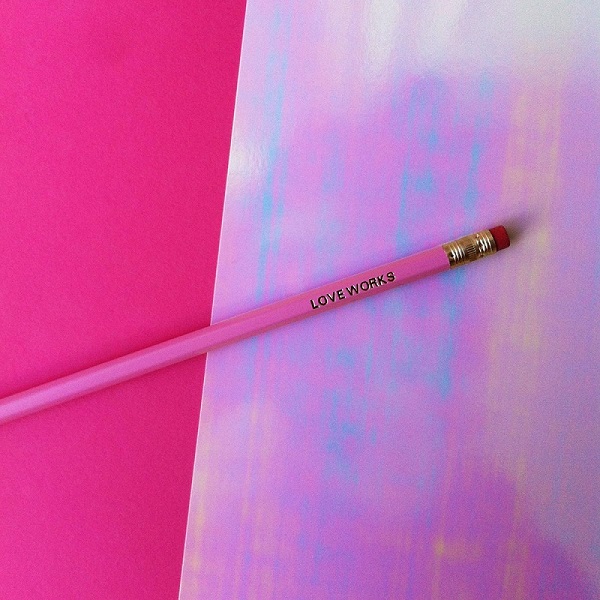 This collection is about love but it is not cheesy.
This collection is about love. We start with focusing on the "romantic love" by providing an alternative to mainstream approach to Valentine's Day products with cheesy illustrations or images of red roses or products put into heart shaped boxes. Instead, we focused on the feelings. We wanted to go deeply romantic and sentimental. This is how we decided to present love poems from the 19th century poets; Emily Dickinsen, Percy Bysshe Shelley, Christina Rosetti, and Rainer Maria Rilke. The poems were applied on postcards with fine typography.
In 2018, we re-introduced the collection only with the poem "Again and Again" by Rainer Maria Rilke printed on light pink background with golden text. We added pencils in light pink with the text "Love Works" applied in gold foil. The postcards are produced in Germany, while the pencils are produced in UK.