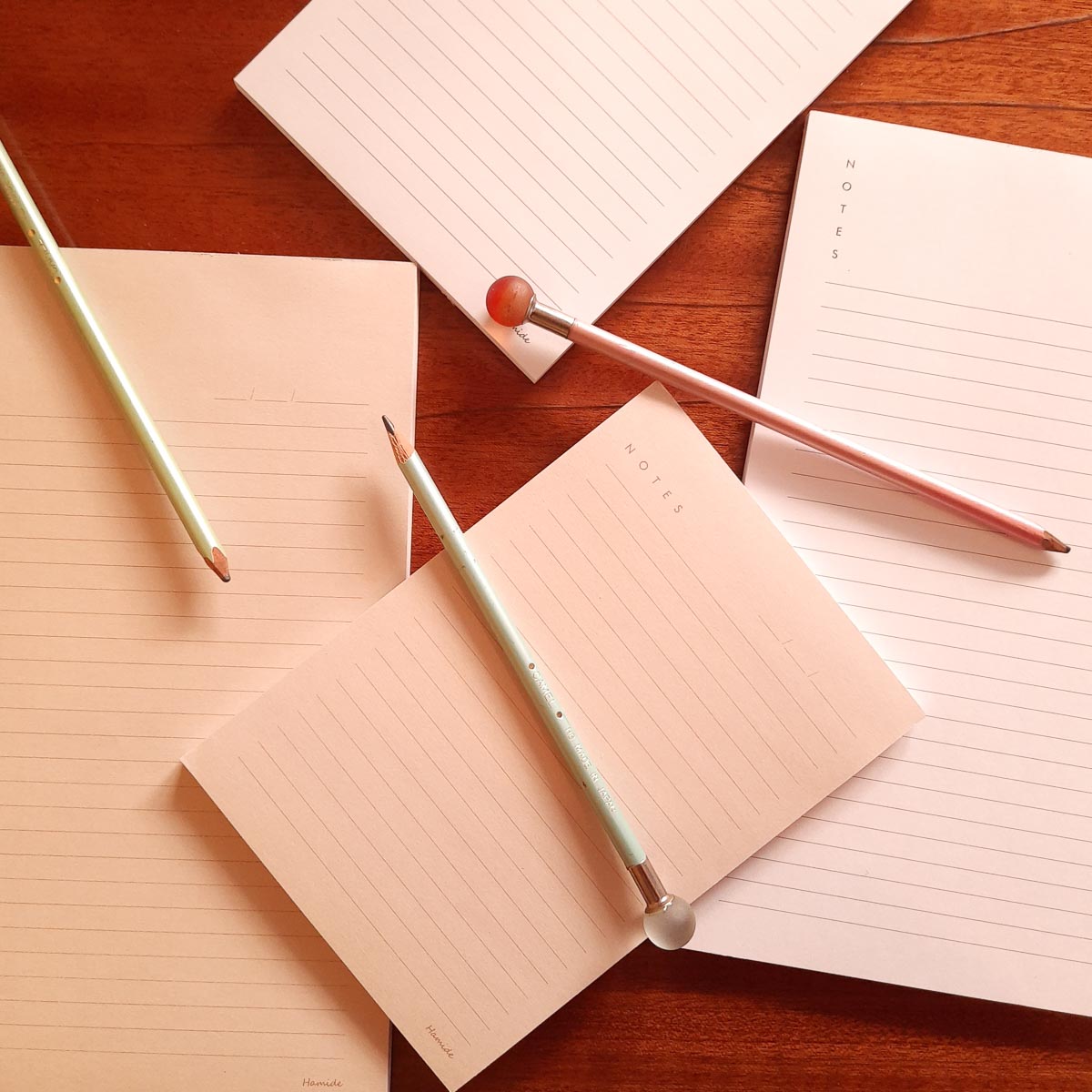 This collection introduces essential everyday objects in minimal aesthetics for a slow and sound daily experience.
We take for granted, the everyday essentials that make the day run smoothly. The first time you move to an empty apartment you understand what these objects are for you. With slight differences, the list would probably include the same objects for many. So, with this collection, we want to create a universe of everyday basics embodying  functional aesthetics.
We think a home, an office, and even a person is incomplete without the presence of a notepad. There comes a time when you need to take a note, wanna play tic-tac-toe, or doodle a penis. A notepad could be a life saver when your precious phone dies. A notepad makes a desktop motivated, a shopping list unforgettable, a phone conversation evidential. So, a notepad is an essential.
"Hamide Basics notepads" stand out with a minimal fine look. All the elements are tuned down to a just enough status for a good user experience. The notepads come in two sizes as A6 and A5, as well as in white – grey and light peach – brown color schemes.
The notepads consist of 50 pages glued by their top edges with a supporting back cover in white-grey carton. The clean layout of the pages start with the title "notes" and the date area allowing you to follow important dates and events in your daily life such as significant meetings, phone conversations, etc. The page continues with the notes section defined by lines spread in 6mm. In both color schemes, the lines and the background create a good balance in terms of visibility and readability. The guidelines are just visible enough to write straight and leave equal padding; and invisible enough to make your notes stand out. The back side of the pages are empty allowing an additional usage where there is no need for guidelines.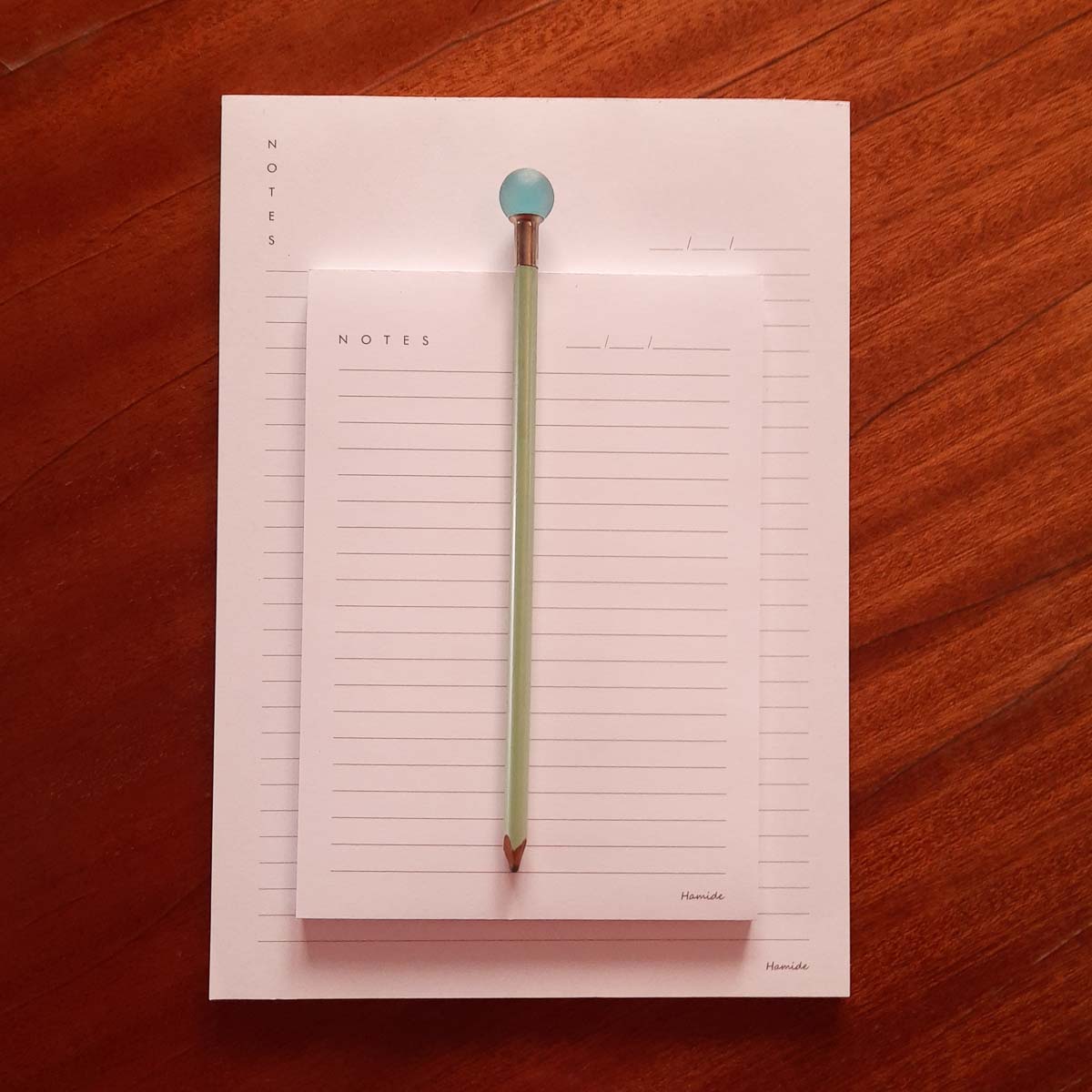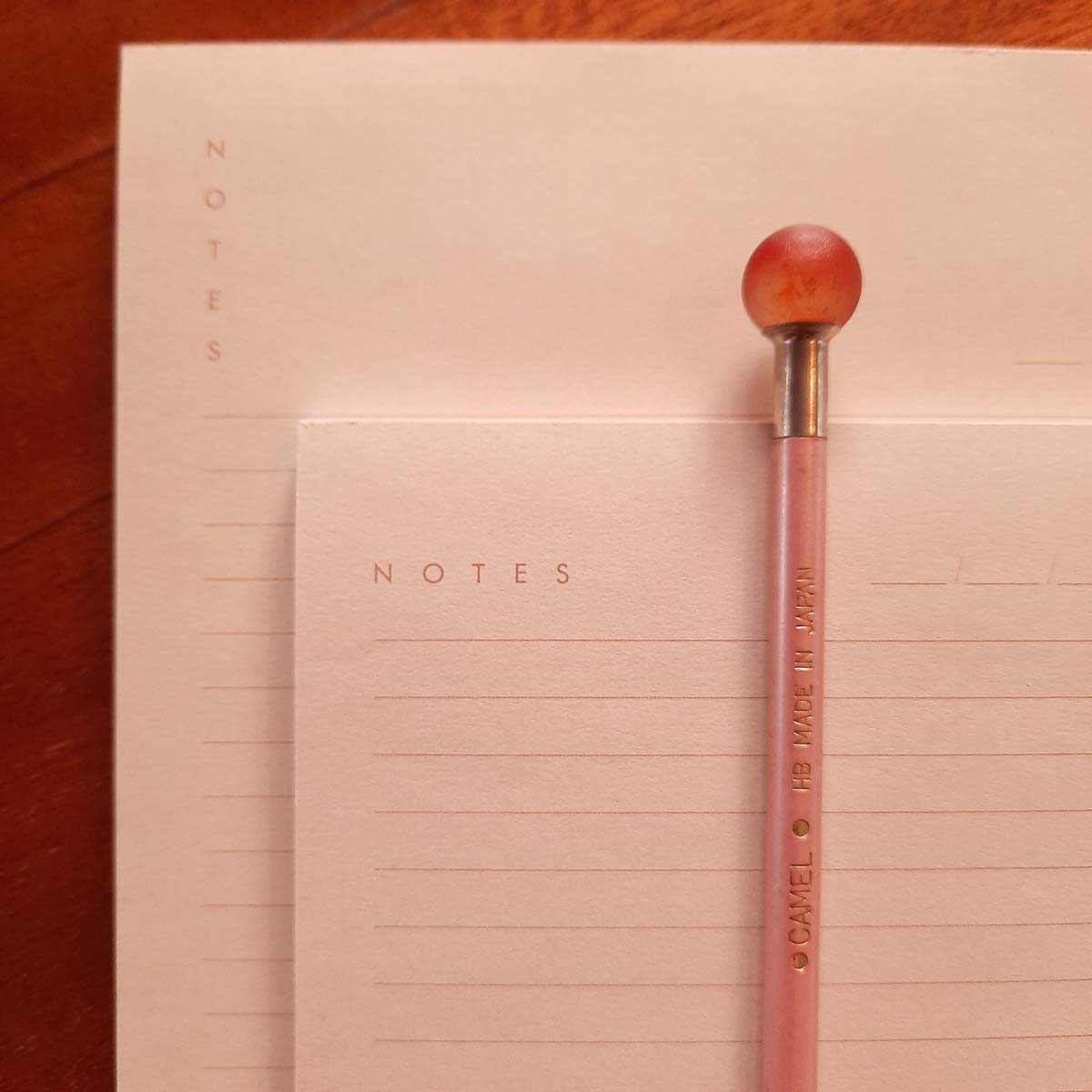 A notepad that can do it all.
#DollyPartonChallenge