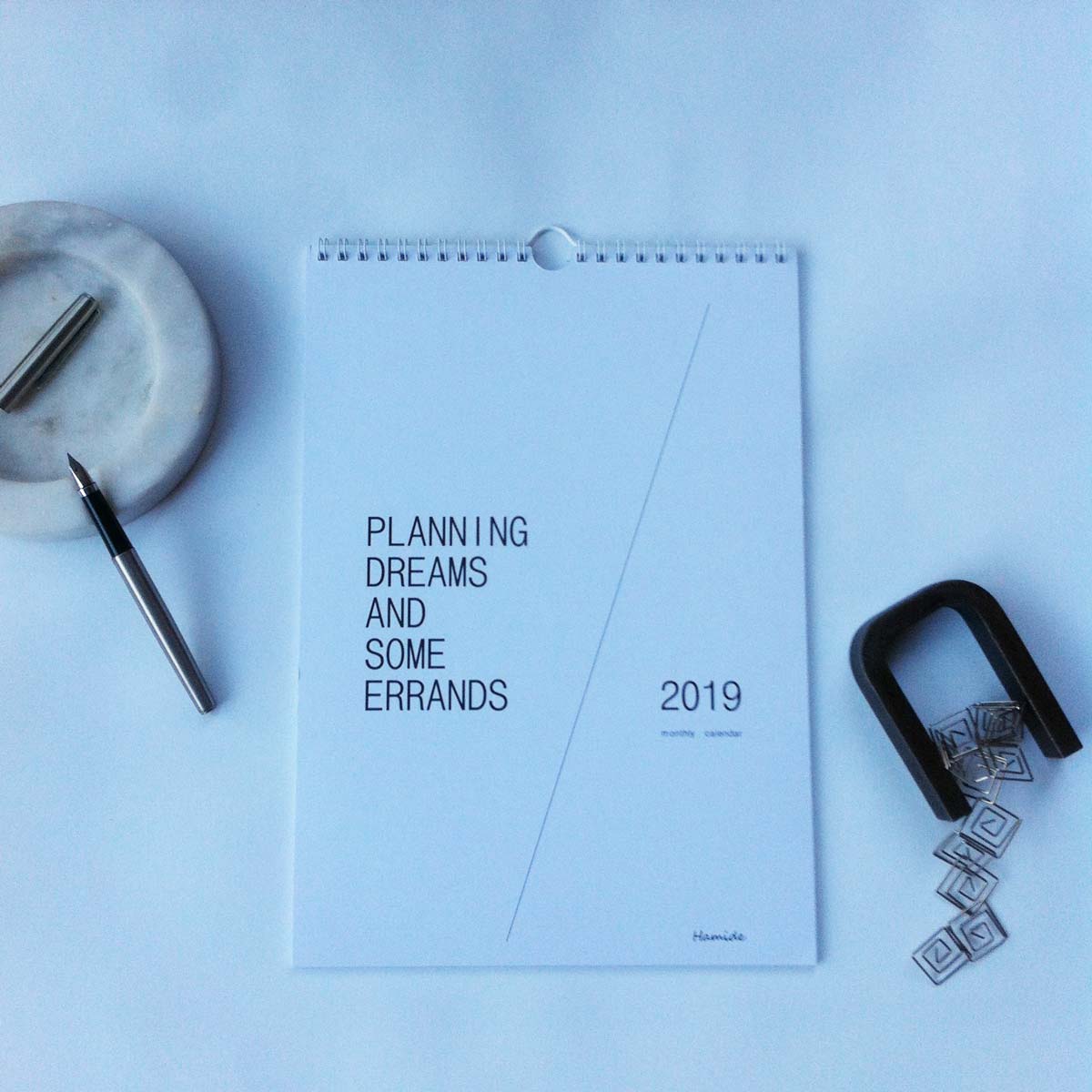 This collection takes its essence from the new year resolutions that we make every new year. List of things that we want to achieve and wanna change about ourselves or the world… We suggest four main new year resolutions for you as dream, love, play, and make peace. Don't take time for granted.
2017
2017 collection introduces a monthly calendar in black and white consisting of 14 loose pages. Monthly pages offer space for writing down expectations from the month, reflections, notes, and daily planning.
2014
2014 collection introduces a monthly calendar, a postcard set, a gift tag set and a party decoration. The postcards and gift tags feature minimal illustrations of 4 basic new year resolutions as dream, love, play and make peace. Different from previous years, the calendar is color coded based on seasons.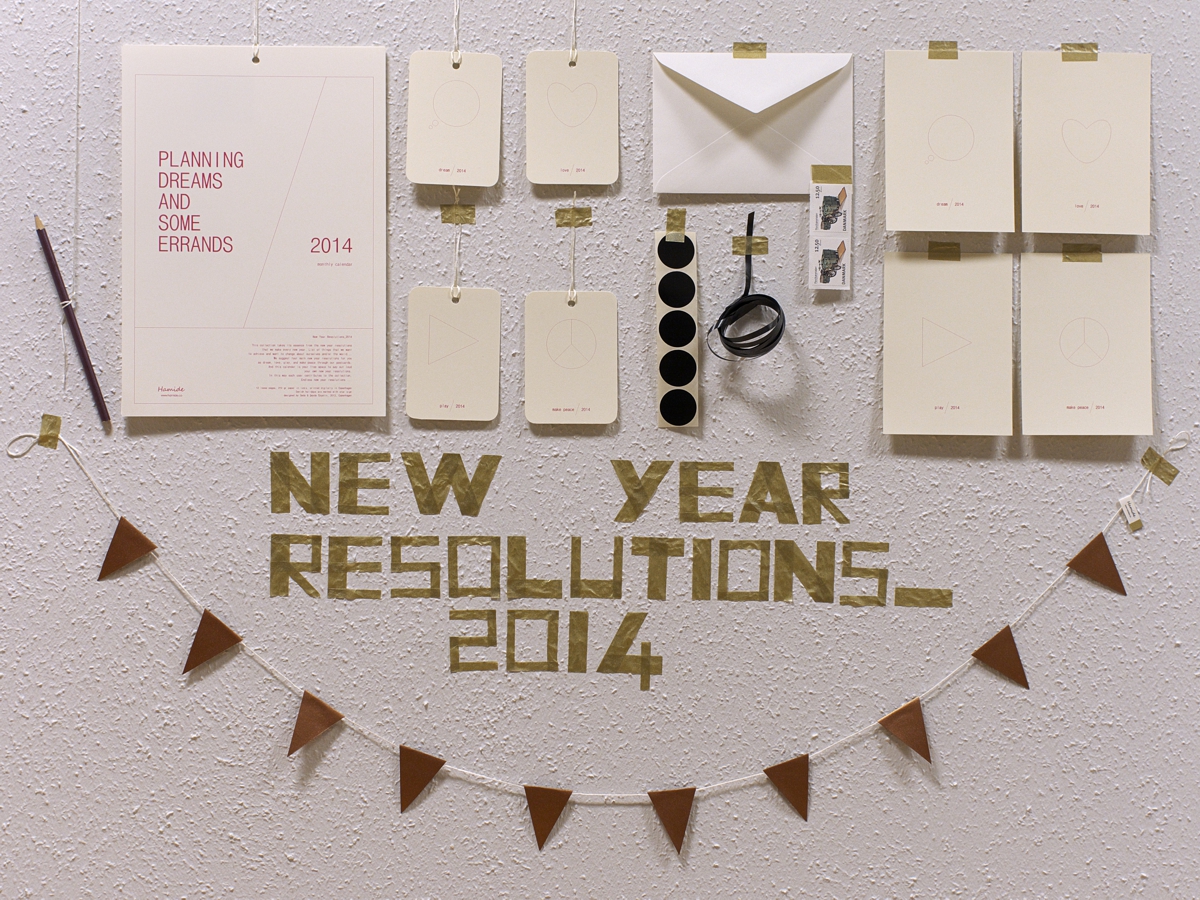 2013
2013 collection introduces a set of handmade postcards and a set of handbound notebooks.